(HARRISBURG) – Two Senate committees held hearings on Wednesday and Thursday to gather input on potential reforms that would ensure accountability and equality in law enforcement and the criminal justice system. The hearings included more than 40 participants who shared ideas and perspectives on issues like improved police training, updating use of force policies, parole reform and the danger of defunding police.
"It is past time we come to the table to engage in a civil, respectful, and productive discussion on how we can improve relations between law enforcement and the community, train compassionate and effective police officers, and build a criminal justice system that adequately serves the needs of all citizens," said Aument. "These hearings represent a starting point as we engage in collaborative discussions on how we can achieve these shared goals and arrive at workable solutions that move us forward as a society. This is a difficult but necessary endeavor, and our success depends on our ability to listen, seek understanding, and work together."
Testifiers on Wednesday included Pennsylvania Attorney General Josh Shapiro, district attorneys, the NAACP, ACLU, and other activists. Experts in law enforcement, public safety and criminal justice testified on Thursday.
Full hearing details part 1: https://www.pasenategop.com/blog/061720/
Full hearing details part 2: https://www.pasenategop.com/blog/061820/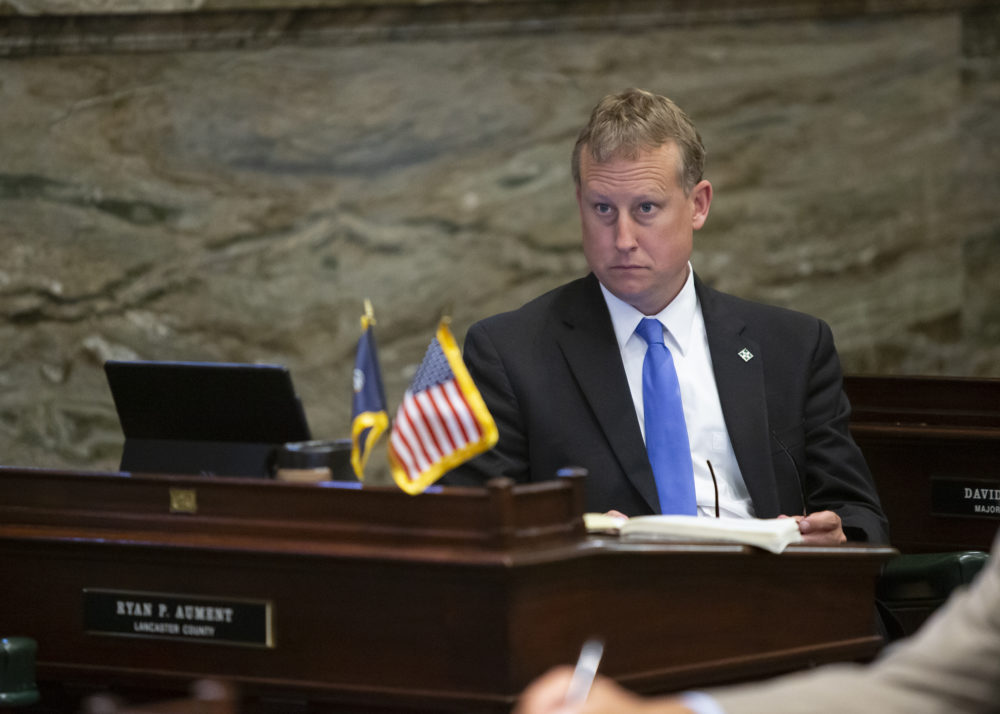 Senator Aument listens to testimony during a recent joint Senate hearing on accountability and equality in the criminal justice system.
VIDEO
Part 1: https://tinyurl.com/yaphd23q
Part 2: https://tinyurl.com/y7hchz5k
CONTACT: Ryan Boop (717) 787-4420