(HARRISBURG) – A bridge in West Cocalico Township was dedicated today in honor of former Lancaster County Sheriff Terry A. Bergman during a special ceremony at the Reinholds Community Park, according to Senator Ryan Aument (R-36) who sponsored a resolution to name the bridge to honor one of Lancaster County's most trusted and respected public servants.
Bergman served as the Lancaster County Sheriff from December 2000 to December 2010 and worked in the Sheriff's Office for 33 years prior to retiring in 2010. He passed away unexpectedly on July 23, 2015, at 62 years of age.
"Terry was a dear friend to many of us, and he had a larger-than-life personality," said Aument. "In a sense, he can be summarized by his love for his family and friends, his love for this community and this country, and certainly his love for the United States Marine Corps."
Terry Bergman was born in Ephrata Borough, Lancaster County, graduated from the Cocalico High School in 1971, and received a Bachelor of Science degree in criminal justice from The Pennsylvania State University. He was a corporal in the United States Marine Corps from 1972 through 1975, and eventually became a Pennsylvania State commandant of the Marine Corps League of Pennsylvania.
Aument and other speakers commented on Bergman's involvement in the community beyond his role as county sheriff: He was a senior member of the West Cocalico Parks and Recreation Board, having served for more than 20 years; he served as a Republican Committeeman and was elected to lead the Cocalico Area Republican Committee; and he was a 32nd degree Mason and a member of the Ephrata Lodge #665 F. & A.M., Lancaster Lodge of Perfection, Reading Consistory and Shriners International, among many other extracurriculars.
Terry enjoyed traveling, shopping for antiques, and hunting.
Also in attendance at the ceremony today was Senator Scott Martin (R-13), former Lancaster County Commissioner Dennis Stuckey, current County Sheriff Chris Leppler, former Lancaster County Treasurer Craig Ebersole, Terry Bergman's wife Sally, and others.
"Terry embodied what many of us strive to accomplish here in Harrisburg. He was proud to serve the people of Lancaster County, and in doing so, was not only loved and respected…he was also trusted," said Aument.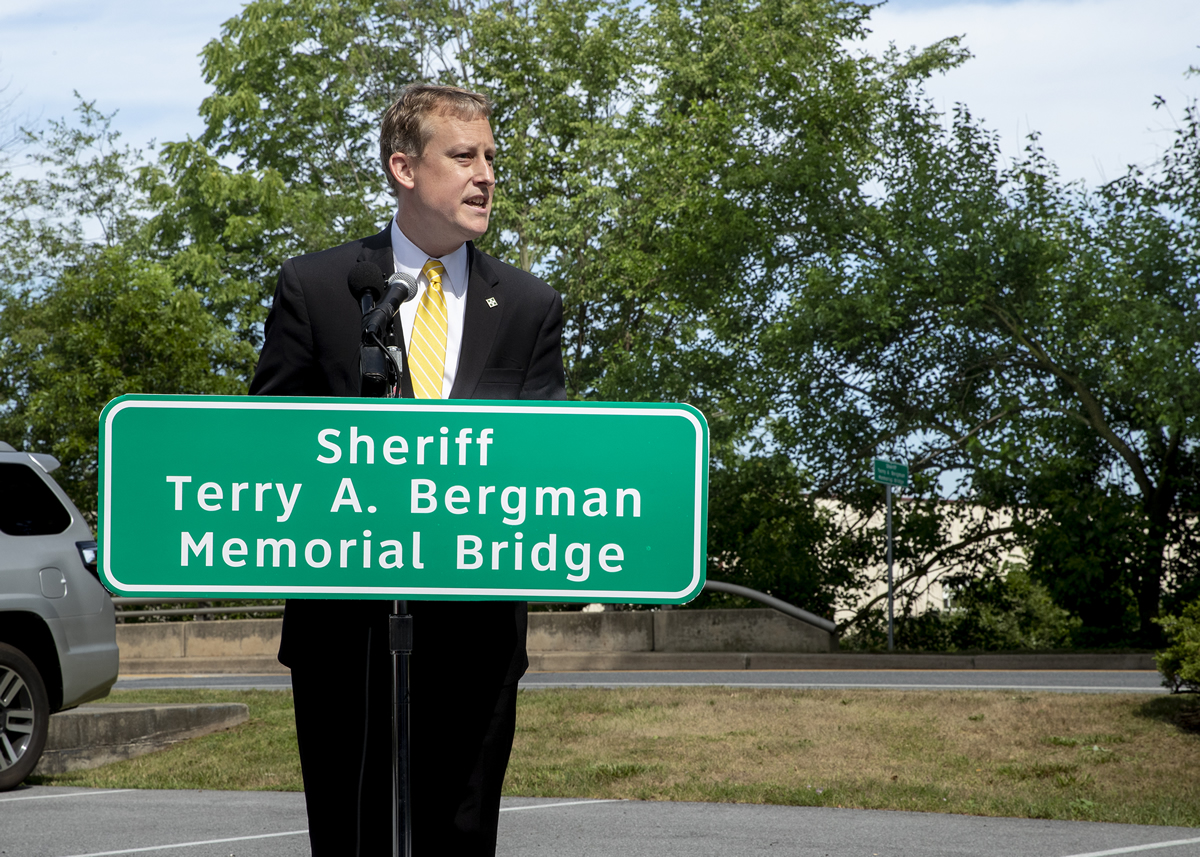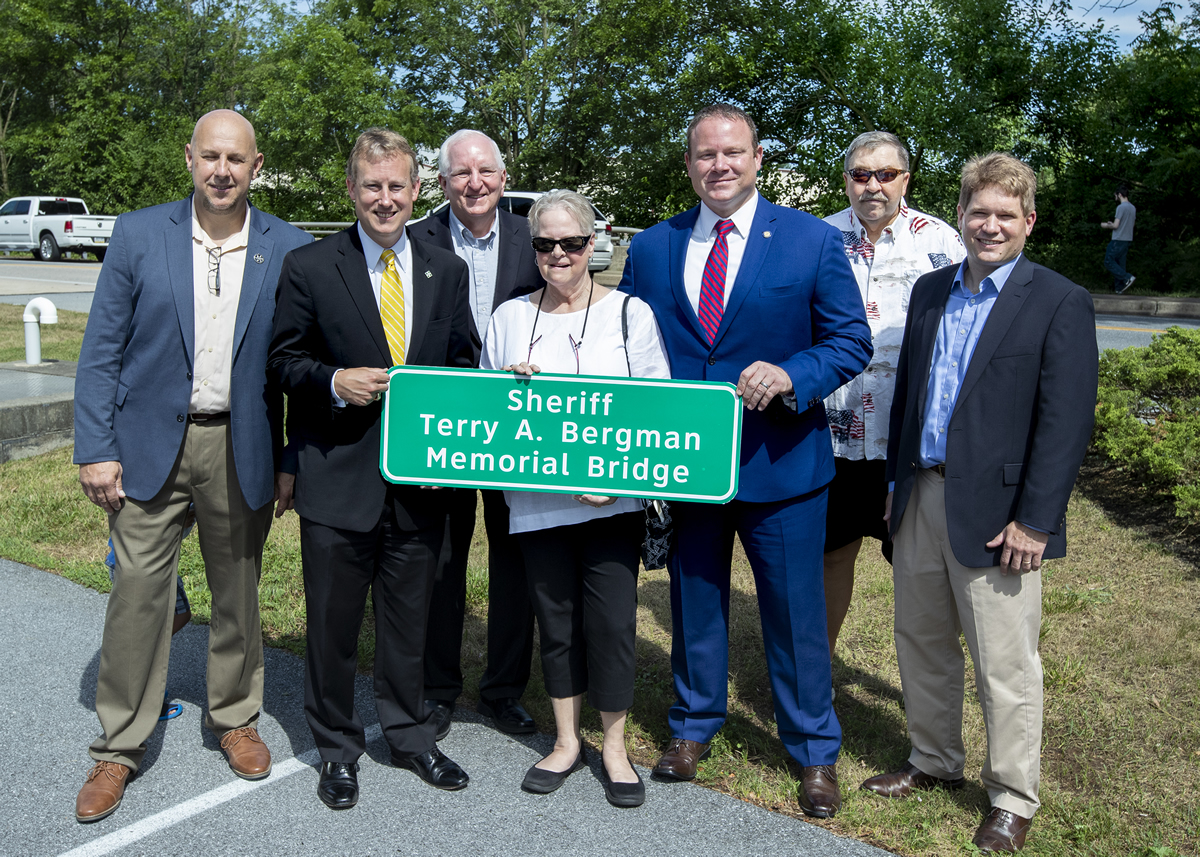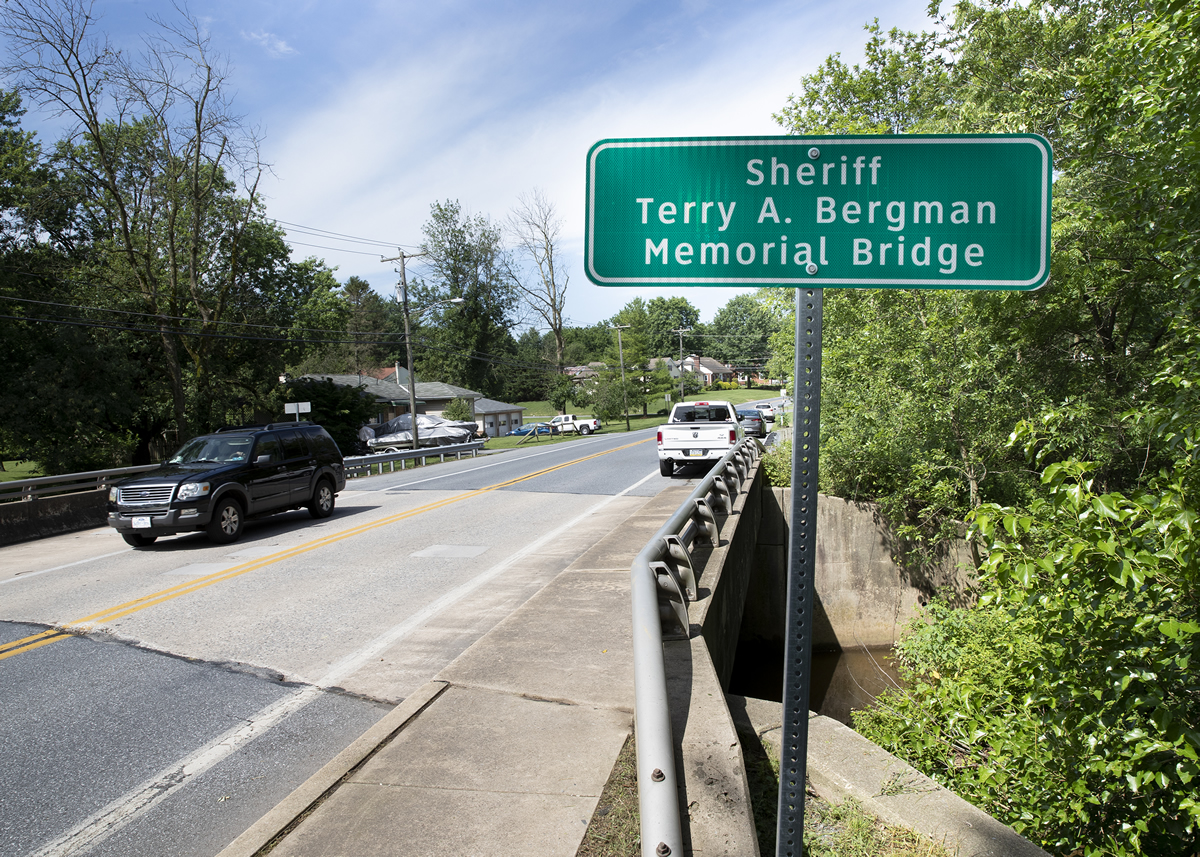 CONTACT: Ryan Boop (717) 787-4420