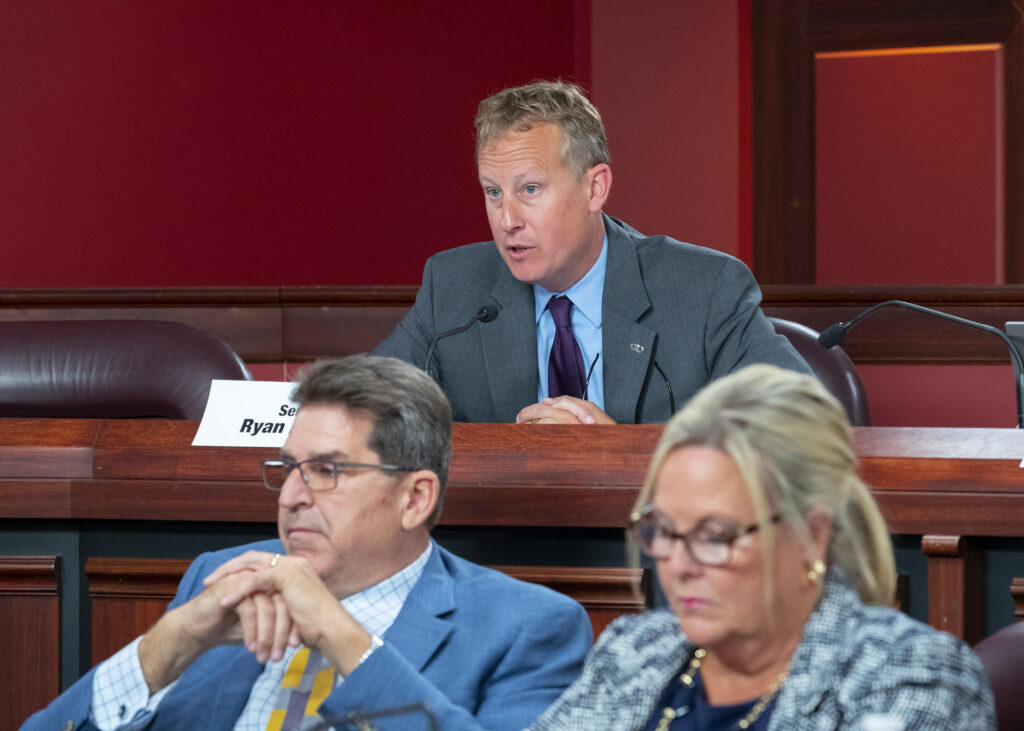 ARRISBURG – Sen. Ryan Aument's (R-36) bill to provide more opportunities to Pennsylvania's students without further burdening taxpayers received strong bipartisan support from the Senate Education Committee today.
Senate Bill 786 would broaden the state's Open Campus Initiative, a program that allows school districts to enter collaborative partnerships, which currently permits a student from one participating district to attend classes at the other school district and receive credit for that course.
In an effort to increase access to and expand educational options for students, Aument's bill would amend the Open Campus Initiative to include courses offered by charter schools, regional charter schools, and cyber charter schools.
"This legislation builds upon an existing program that was created to foster collaboration and expand opportunities for students," said Aument. "Especially after a year of disruptions for students due to the pandemic and school closures, this would give school districts an additional tool in their toolbox with options that would be no cost to the taxpayers."
The initiative is a valuable resource for students because it gives them opportunities that their current school district doesn't offer, such as high-level language courses, AP credit courses, and specialized career and vocational courses.
Under Aument's proposal, school districts would not be required to develop collaborative partnerships with a charter school, regional charter school or cyber charter school. The bill would simply provide school districts the option to integrate into their own curriculum courses and materials from local education agencies that are currently ineligible to participate in the Open Campus Initiative.
The bill now moves to the full Senate for consideration.
CONTACT: Stephanie Applegate, 717-787-4420