September 28, 2018
Experts Discuss Impact of Potential Nuclear Plant Closures on National Security
The planned deactivation of nuclear power plants poses a number of risks to our nation's energy independence and safety. The bipartisan Nuclear Energy Caucus – which I co-chair – held a hearing this week to explore the potential impact of plant closures on national security.
Experts testified during the hearing about the risks of disruptions to the nation's electric grid if nuclear power plants close prematurely, including the possibility that the grid would be less resilient and more vulnerable to attack if our power generation needs are increasingly dependent on a smaller range of fuel sources.
This is a critical issue for state lawmakers to consider as more nuclear power plants announce potential closures. Video and written testimony from the hearing are available here.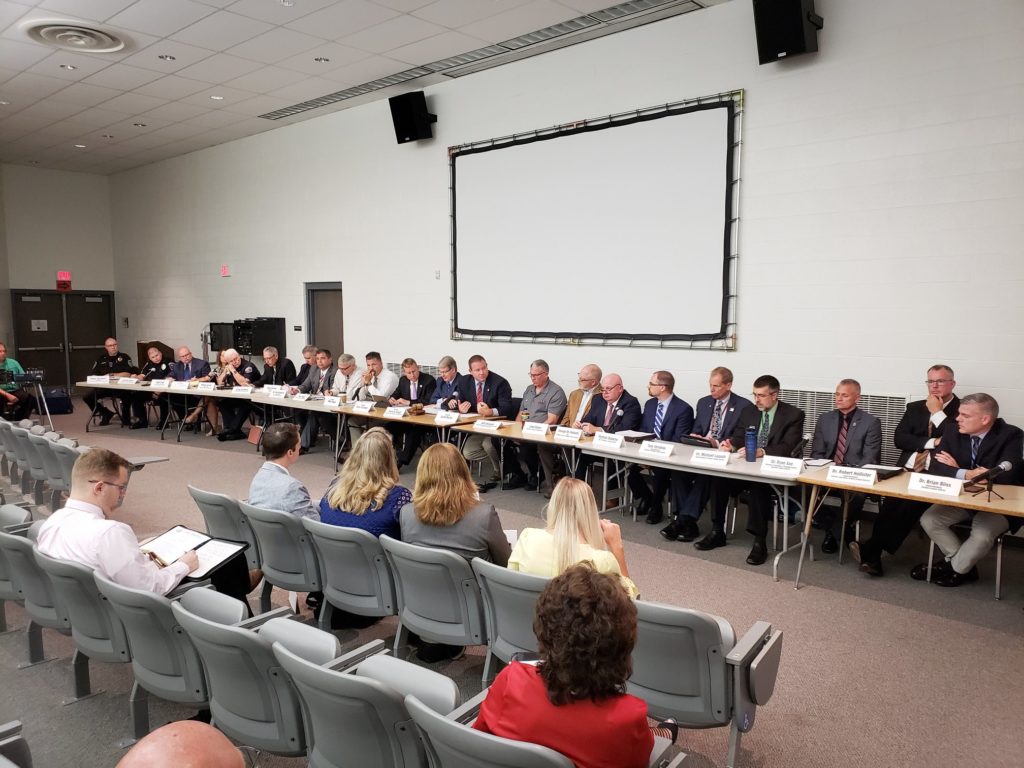 I appreciate all of our local school district administrators, educators, and law enforcement for sharing their views on school safety at the Senate Majority Policy Committee public roundtable discussion at Warwick Area High School.
Important Deadlines Coming Up for November Elections
Pennsylvanians who are not yet registered to vote must register by October 9 in order to cast a ballot in the General Election in November. Registered voters who will be unable to make it to the polls on November 6 can apply for an absentee ballot until October 30.
More information on voter registration is available online at www.votespa.com. Voter registration forms are also available at my district office in Lititz.
Senate Recognizes Military Suicide Prevention and Awareness Month
Veteran suicide is a growing problem for the men and women who have served this great country. Although they make up less than 9 percent of the U.S. population, veterans accounted for 14.3 percent of all suicides in America in 2015.
In recent years, new resources have been dedicated to boosting the mental health of veterans. The Senate recently passed a measure I sponsored that recognizes Military Suicide Prevention and Awareness Month in September and encourages all state residents to learn more about the warning signs of depression and mental health crisis. I am hopeful that this designation will help raise awareness about this serious problem and encourage more people to get involved in efforts to prevent veteran suicide.
Audio of my floor remarks on this issue is available here.
Preparations Should Begin Now for Flu Season
Fall is typically the beginning of flu season, and healthcare providers are already receiving shipments of the flu vaccine. In addition to receiving a flu shot – which is recommended before the end of October – the U.S. Centers for Disease Control (CDC) offers a number of tips to help treat and prevent the flu.
To help minimize the risks posed by the flu, the CDC recommends avoiding close contact with people who are sick, washing hands frequently, cleaning and disinfecting surfaces that are likely to have germs, and limiting contact with others as much as possible when infected.
Information on flu prevention, treatment, diagnosis and surveillance is available online at https://www.cdc.gov/flu/index.htm.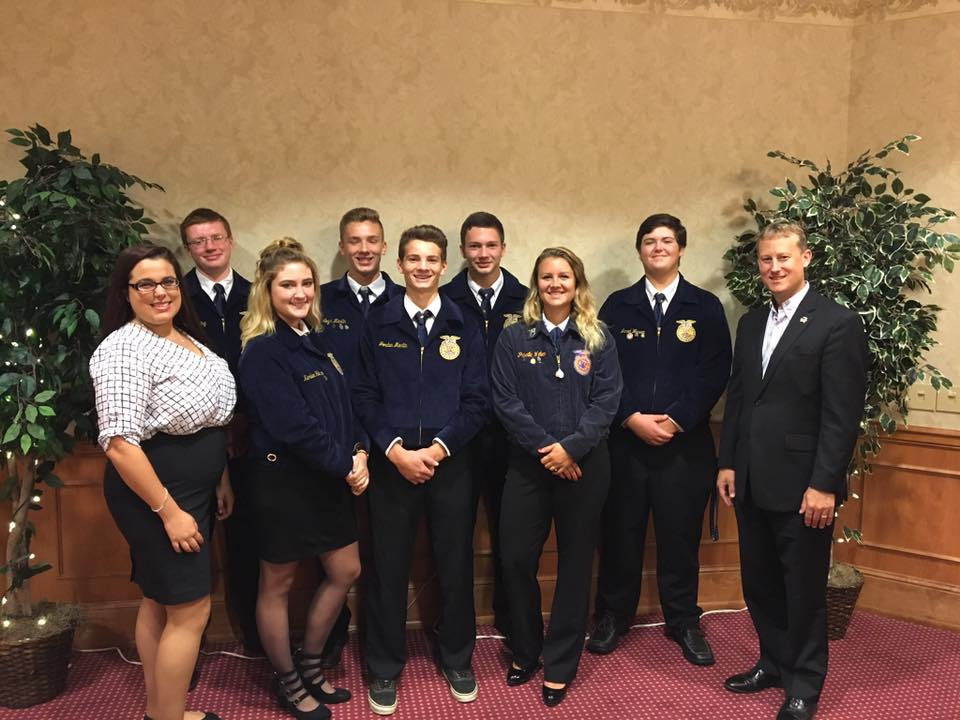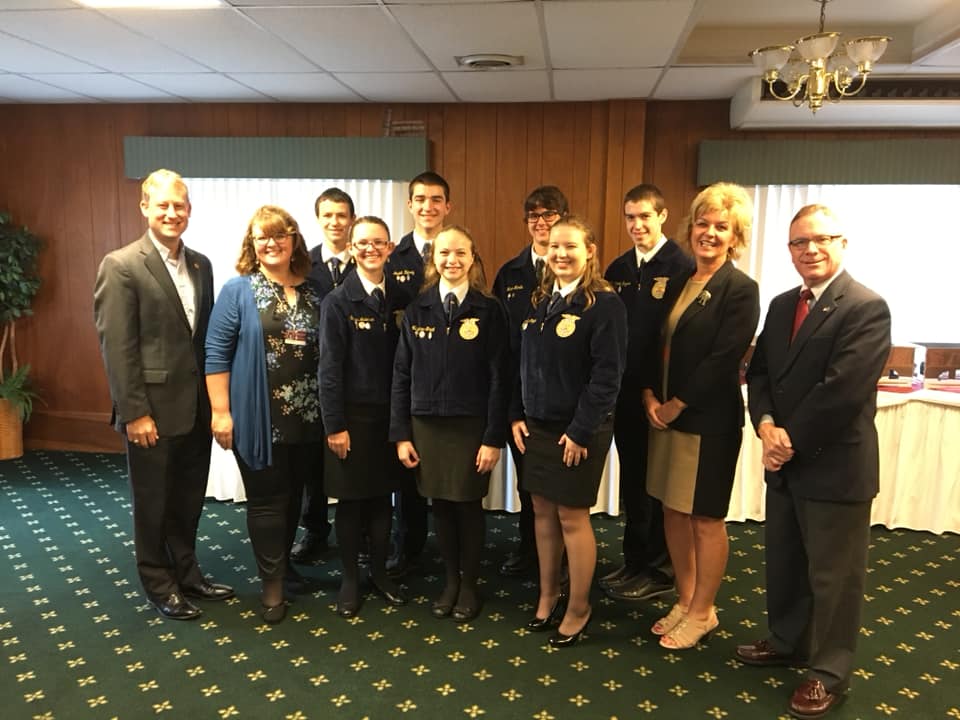 I enjoyed meeting some of our past, present and future leaders in local agriculture at Farmers' Breakfast events hosted by Rep. David Zimmerman in New Holland and Reps. David Hickernell and Mindy Fee in Mount Joy.
Pennsylvanians Encouraged to Report Spotted Lanternfly Sightings
Several Lancaster County products remain under quarantine due to the presence of the Spotted Lanternfly, an invasive species that poses a serious threat to the grape, hops and logging industries. The Pennsylvania Department of Agriculture is encouraging community residents to learn more about this pest and report any sightings.
Community residents can learn more about how to help prevent the spread of this dangerous pest here.
PA Game Commission Launches New Elk Cam
The Pennsylvania Game Commission recently installed a new camera on state game lands in Elk County to provide a live stream of the region's elk, deer, turkeys and other animals in their natural habitat. Video and sound will be available throughout the bugling season, which ends in mid-October.
The live stream is available online at www.pgc.pa.gov by clicking the Elk County Live Stream buttons.
100th Ephrata Fair Concludes on Saturday
This year marked the 100th consecutive year that the Ephrata Fair has entertained local visitors. Congratulations to all of the sponsors, volunteers and vendors for making this year's celebration an overwhelming success!

If you are not already subscribed to this newsletter please sign up here.