Thank you for subscribing to my E-newsletter. I am honored to serve the 36th Senatorial District and look forward to working with you toward building a stronger Pennsylvania. This E-newsletter serves to keep you updated on what is happening throughout  Lancaster County and what I am doing as your State Senator in Harrisburg – I hope that you find it helpful! Should you have any questions, comments, or concerns, please DO NOT reply to this email; instead, please feel free to contact me here.

Senate Passes Bill to Improve Special Emergency Response
Special Emergency Response Teams (SERT) respond to a variety of different incidents that require specialized skills and training, such as kidnappings, barricaded gunmen and hostage negotiations. The Senate approved a bill I sponsored along with Senator Scott Martin that will help these teams assemble faster and more safely by using flashing lights and sirens on their personal vehicles when responding to an incident.
In an emergency situation, every minute counts. It is incredibly important for SERT teams to respond as quickly and safely as possible, but most off-duty SERT officers do not have access to a police vehicle at their home. Lancaster County SERT officials, who typically respond to approximately a dozen special emergencies a year, estimate that the measure will cut 10 to 15 minutes off the average response time.
More information on the bill is available here.
District Attorney Craig Stedman Recommended to Serve on Court of Common Pleas
I joined with Senator Scott Martin this week to recommend to Governor Wolf that he nominate Craig Stedman to fill the unexpired term of Judge Jay Hoberg, who retired from the Lancaster County Court of Common Pleas.
Craig Stedman has more than 26 years of experience in the court system, and he has compiled a tremendous record of achievement during his tenure as Lancaster County District Attorney since he was first elected to the position in 2007. I am hopeful that Governor Wolf will agree with our assessment and submit his nomination to the Senate.
I wish to personally thank all those who expressed interest in this appointment. Lancaster County is blessed to have many talented and good people who can fulfill the important responsibilities of being a judge and each candidate brought forward a diverse set of knowledge, skills and abilities that I believe will be valuable when future openings on the court occur.
More information about our recommendation is available here.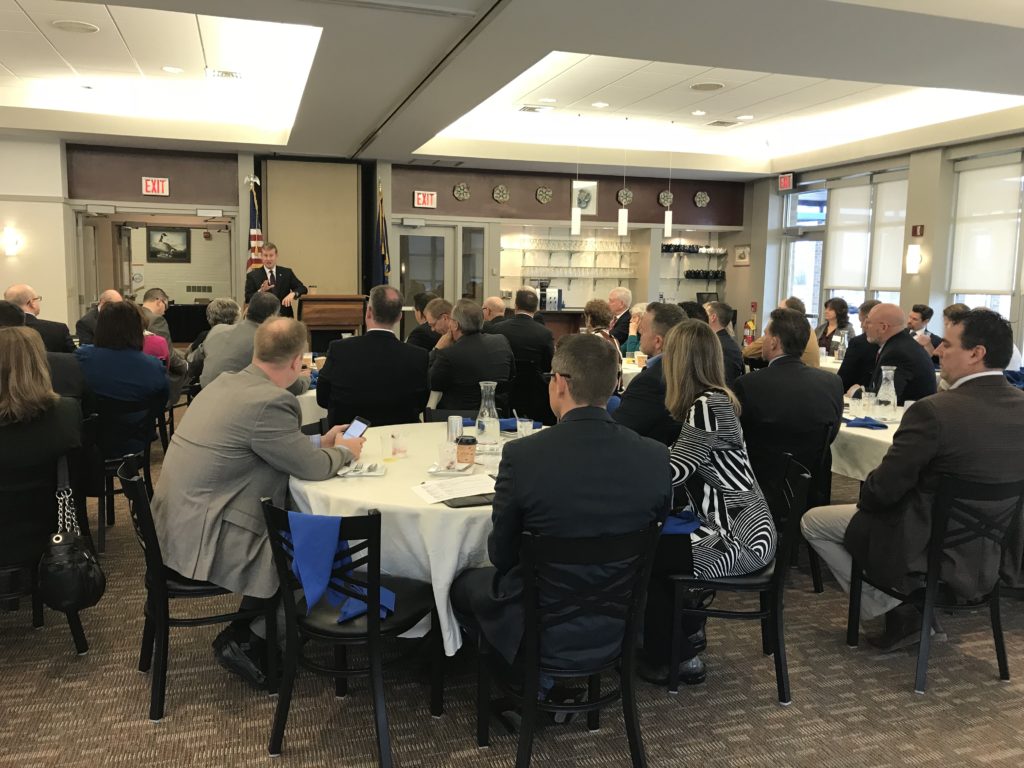 My thanks goes out to all those who attended my annual public school officials' legislative breakfast this week at the Lancaster County Career & Technology Center Mount Joy Campus.
Property Tax Rent Rebate Forms Available Now
Application forms and additional information on the state's Property Tax Rent Rebate program are available now at my district office in Lititz. The program provides rebates of up to $650 on property taxes or rent paid in 2017.
To be eligible, applicants must meet income requirements and be a Pennsylvania resident age 65 and older; a widow or widower age 50 or older; or a permanently disabled individual age 18 or older.
The program is available to homeowners with a household income of $35,000 or less and renters with a household income of $15,000 or less, excluding one-half of Social Security Income and Railroad Retirement Tier 1 benefits. Rebate amounts vary based on income.
I encourage you to contact me if you have questions about the program or need assistance in obtaining or completing an application.