Registration is Now Open for the Lancaster County Community Vaccination Center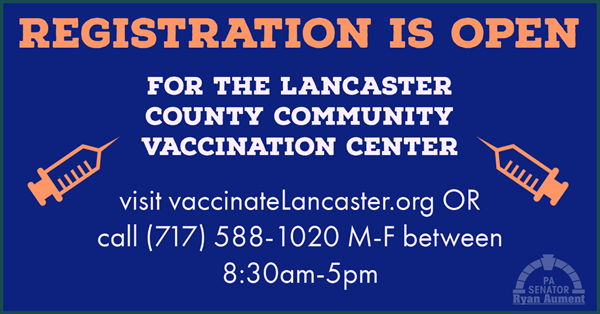 Registration is now open for the Lancaster County Community Vaccination Center located at the former Bon-Ton department store at Park City Center in Lancaster. The center is offering vaccinations by appointment only.
Individuals can register for a future appointment online at VaccinateLancaster.org. Click on "Lancaster Co. Community Vaccination Center" and then click on "Register for a Vaccination Appointment."
A phone line is also available for individuals to call at 717-588-1020. The phone line will be staffed Monday through Friday, from 8:30 a.m. to 5 p.m. Language translation services will also be available through the call center.
More details on the vaccination center can be found here.
Also, in case you missed it:
Senators Aument & Martin Host Special COVID-19 Vaccine Virtual & Telephone Town Hall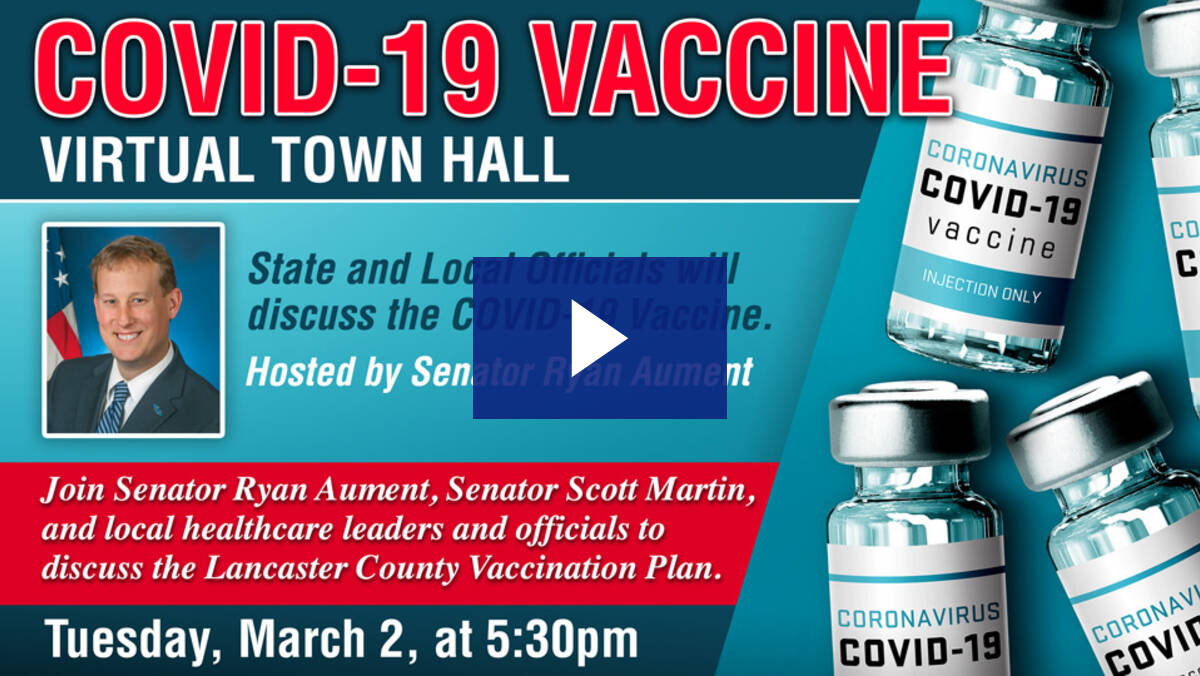 Senator Scott Martin and I discussed Lancaster County's COVID-19 Mass Vaccination Plan and answered questions regarding the vaccine during a special telephone and virtual town hall meeting last week.
Dr. Michael Ripchinski, Chief Clinical Officer of Penn Medicine Lancaster General Health, Ray D'Agostino, Lancaster County Commissioner, and Senate Health and Human Services Committee Executive Director Joan Bradbury served as special guests during the conversation to answer questions related to the COVID-19 vaccine.
Full video coverage from the event can be found by clicking the video link above.