In this Update:
School Closures Extended Through at Least April 6; Students Could Return April 9
PIDA Approves Low-Interest Loan Program to Help Small Businesses
Governor Issues Stay-at-Home Order in Seven PA Counties
Free Webinar Offered for SBA Disaster Loans
---
School Closures Extended Through at Least April 6; Students Could Return April 9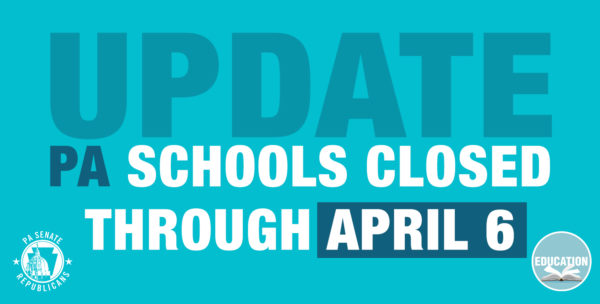 The Department of Education has announced that all schools in the commonwealth will remain closed through at least April 6. Under this timeline, students could return to school on April 9, unless extending the closure is needed in response to the situation with the coronavirus at that time.
If the closure is not extended, school buildings could reopen on April 7 for two days to allow school administrators, teachers and other staff time to prepare classrooms, set up cafeterias, schedule transportation and arrange other business operations.
The state's 29 intermediate units will be available to provide technical assistance to help develop continuity of education plans for all students beginning tomorrow, Tuesday, March 24. More details on the announcement are available here.
Additionally, PDE is canceling standardized testing for students in career and technical education (CTE) programs for the 2019-20 school year. More details on the cancelations are available here.
PIDA Approves Low-Interest Loan Program to Help Small Businesses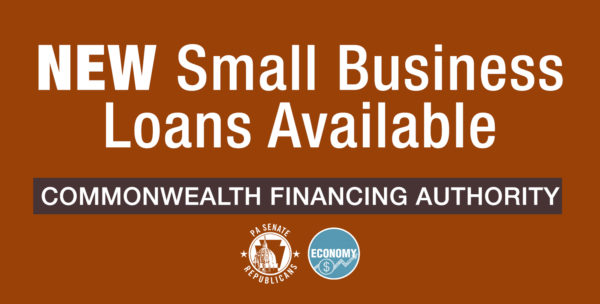 The Pennsylvania Industrial Development Authority (PIDA) has approved funding to provide $61 million in low-interest loans to Pennsylvania's small businesses impacted by the COVID-19 public health emergency.
Loans of up to $100,000 will be available through the Pennsylvania Commonwealth Financing Authority (CFA) for small businesses with 100 or fewer full-time employees to use as working capital. In addition to a low interest rate, there will be no application fees, and the terms will include no payments and no interest during the first year of the loan.
Funding for the program was made possible by the CFA's transfer of $40 million in funding to PIDA. That money will be combined with existing funds in PIDA's Small Business First Program to provide low-interest loans to small businesses.
Governor Issues Stay-at-Home Order in Seven PA Counties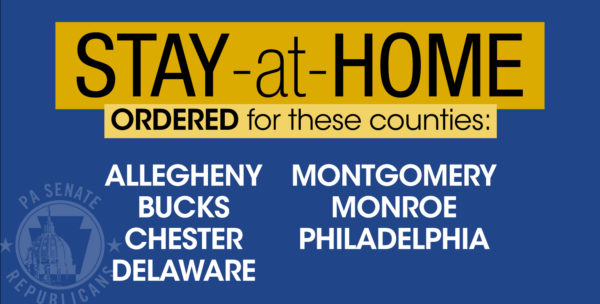 Governor Wolf has issued a stay-at-home order for residents of seven Pennsylvania counties to limit the spread of the COVID-19 coronavirus. Counties affected by the order are: Allegheny, Bucks, Chester, Delaware, Monroe, Montgomery and Philadelphia.
Residents of the other 60 counties in Pennsylvania have not been ordered to stay at home, but are encouraged to do so as much as possible. The governor's statewide restrictions on non-life-sustaining businesses remain in place.
An updated list of businesses defined as life-sustaining is available here.
The stay-at-home order directs residents to stay home to the greatest extent possible. Exceptions are provided for activities that are essential to the safety and health of Pennsylvania families, such as grocery shopping, medical appointments, trips to the pharmacy, caring for a sick or elderly family member, collecting supplies for distance learning or working from home, outdoor exercise and going to and from work in life-sustaining industries.
Individuals who leave home for any of these activities are encouraged to observe social distancing guidelines, including maintaining at least six feet of separation from other people and avoiding touching surfaces that have been touched by other people.
More information on this order is available here.
Free Webinar Offered for SBA Disaster Loans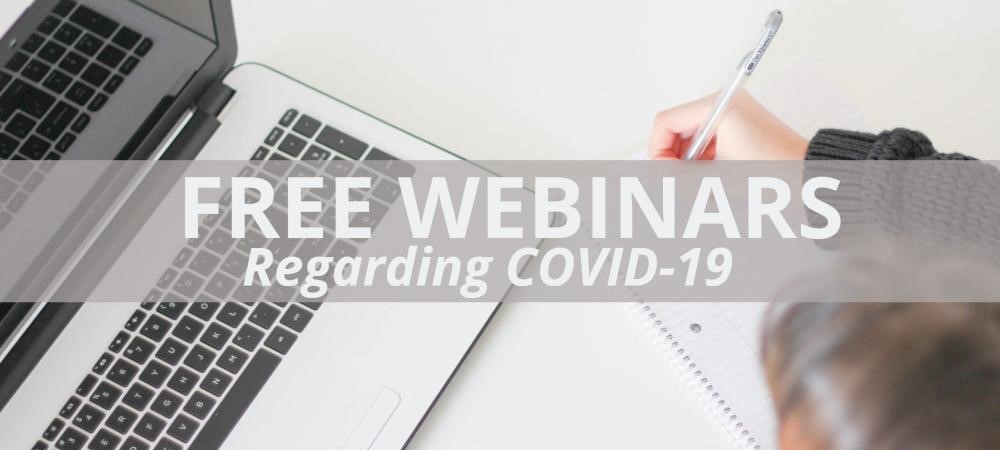 The new loan program created by CFA and PIDA to support small businesses is not the only financial resource for businesses affected by the COVID-19 public health emergency. The U.S. Small Business Administration (SBA) is also offering loans to businesses and non-profits during this unprecedented time in our nation's history.
Additional information on the SBA loan program is available by contacting the disaster assistance customer service center by calling 1-800-659-2955 (TTY: 1-800-877-8339) or e-mailing disastercustomerservice@sba.gov.
The Penn State Small Business Development Center will hold a free webinar on the process of applying for SBA emergency loans on Wednesday at 10:30 a.m. It covers who is eligible, timelines, and how to estimate economic loss, and questions will be answered via live chat. Participants must register by 8 a.m.
Registration and more information is available here.
Additionally, the Lancaster County Chamber of Commerce will offer an informative FREE business webinar tomorrow, March 25 from 11am-noon, entitled: Ask An Attorney Webinar: Part 2.
Due to the success of the first webinar, the Chamber is hosting another (you do not need to hear the first one to understand this one). This webinar is specifically targeted to cover legislative changes that have taken place over the course of the weeks and what businesses need to know.
Interested individuals can register for the webinar here.