June 8, 2018


Senate Passes Legislation Targeting SNAP Traffickers
Public assistance programs are intended to help vulnerable, low-income individuals during times of extreme need. Unfortunately, some unscrupulous individuals and businesses try to exploit these programs for personal gain. The Senate unanimously passed bipartisan legislation I introduced to prevent abuse and trafficking of benefits provided through the Supplemental Nutrition Assistance Program (SNAP).
Senate Bill 1127 would create stronger penalties against individuals and businesses that fraudulently traffic SNAP benefits. The bill stems from a case uncovered last year by the Office of State Inspector General in which a Harrisburg restaurant traded drugs for EBT cards and bought thousands of dollars of supplies from a food wholesale club to be resold for profit.
My legislation would impose tougher penalties against any individual or business convicted of fraudulently trafficking SNAP benefits in an amount greater than $2,500. The bill would help ensure any individual who seeks to exploit vulnerable, needy Pennsylvanians is held accountable.
More information about my bill is available here.
Telephone Town Hall Scheduled For June 12
Elected officials at all levels of government have a responsibility to communicate on a regular basis with the people they serve, so staying in touch with community residents is always one of my highest priorities. I look forward to discussing the most important issues facing local communities during my next telephone town hall meeting on June 12 from 6:30-7:30 p.m.
Community residents can register to participate in the tele-town hall by visiting www.senatoraument.com/tele-town-hall. This link can also be used for audio streaming, which will be available immediately prior to the event.
I encourage community residents to sign up to participate in the conversation. I look forward to a great discussion!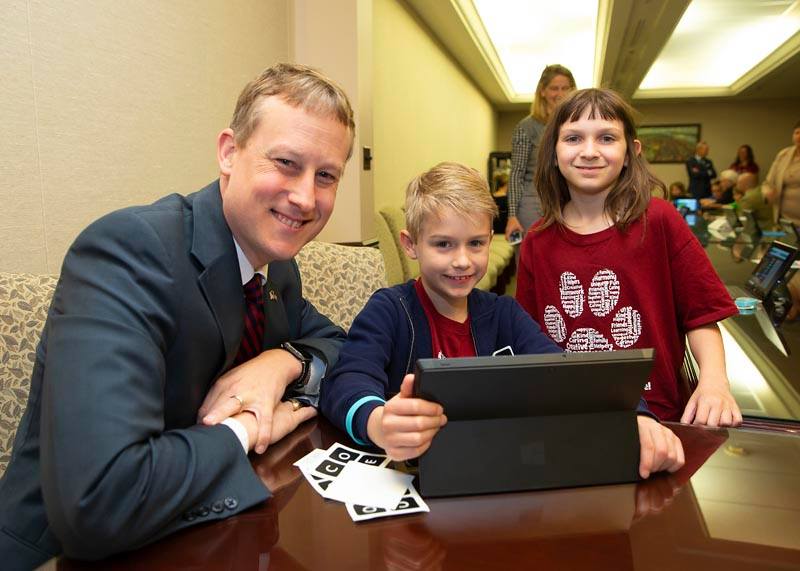 I appreciated the chance to brush up on my coding skills during the Pennsylvania Statewide Afterschool/Youth Development Network's "Code at the Capitol" event.
PennDOT Ramps Up Efforts To Repair Potholes
Several winter storms and wild fluctuations in temperatures last winter created perfect conditions for potholes to develop. PennDOT recently announced a new campaign to accelerate pothole repair and repaving projects throughout the state.
Motorists can do their part to report potholes and other road maintenance concerns online at www.customercare.penndot.gov or by calling 1-800-FIX-ROAD. Callers will need to provide information about the maintenance issue, including the county, municipality, street name and description of the location and the issue.
More info on the campaign to address potholes and repaving is available here.
PEMA Urges Pets To Be Included In Family Emergency Plans
It is critical for every family to have an emergency plan in place that covers all members of the family – including pets. The Pennsylvania Emergency Management Agency (PEMA) recently offered a number of guidelines to help families prepare to care during their pets during an emergency, including making arrangements in case of an evacuation order.
More information about including pets in family emergency plans is available here.