June 14, 2019
Bill Advances to Ensure Local Leaders Have a Voice in Gambling Decisions
One of the biggest flaws in the massive gambling expansion law approved by lawmakers in 2017 was a lack of options for municipalities to opt-out of all new forms of gambling. Although the law included a provision that allowed municipalities to prohibit a casino from being built within its borders – an option that every single municipality in Lancaster County exercised – this protection did not extend to the location of Video Gaming Terminals (VGTs).
As a result, a number of local municipalities are already embroiled in lawsuits against powerful gaming interests from outside Lancaster County, and many more could follow. Local leaders deserve to have a voice in this debate, and I am thankful that a bill I am sponsoring along with Senator Scott Martin would accomplish this goal.
Our bill would give municipal leaders the ability to opt-out of allowing VGTS by passing a resolution to that effect. The bill has been approved by the Senate Local Government Committee and the Senate Appropriations Committee, and it is hoped that the bill will receive a final vote in the days or weeks to come.
Our joint statement about this bill is available here. Our video op-ed on this subject is available below.
REMINDER: Telephone Town Hall Scheduled for Next Week
I look forward to discussing some of the most important issues facing our communities during a telephone town hall on June 18 at 6:30 p.m. These events are a great opportunity for every member of the community to make their voices heard, and I hope you will consider adding your voice to the conversation.
You can sign up to participate online here. A live audio stream is also available on the webpage for individuals who want to listen to the conversation.
Committee Passes Measure to Reduce Opioid Addiction Risks
Pennsylvania is still in the midst of a devastating opioid addiction crisis that has claimed tens of thousands of lives in recent years. A bill I sponsored to help reduce the risks of addiction was approved by the Senate Health and Human Services Committee this week.
My bill, which is part of a package of bills currently moving through the Senate to combat the opioid epidemic, would require patients to enter into treatment agreements with prescribers. These agreements would help to ensure patients understand the risks of addiction and the importance of adhering to safe, responsible guidelines for opioid use, while at the same time helping prescribers monitor usage to ensure prescriptions are being used according to plan.
More details about the bill are available here.
Local Student Honored in Statewide Video Competition
Congratulations to Landisville Middle School student Alana Halliday for being named a winner of the 2019 statewide "Talk to Your State Senator" video contest! She submitted an outstanding video highlighting ways to enhance school safety measures in schools across our Commonwealth.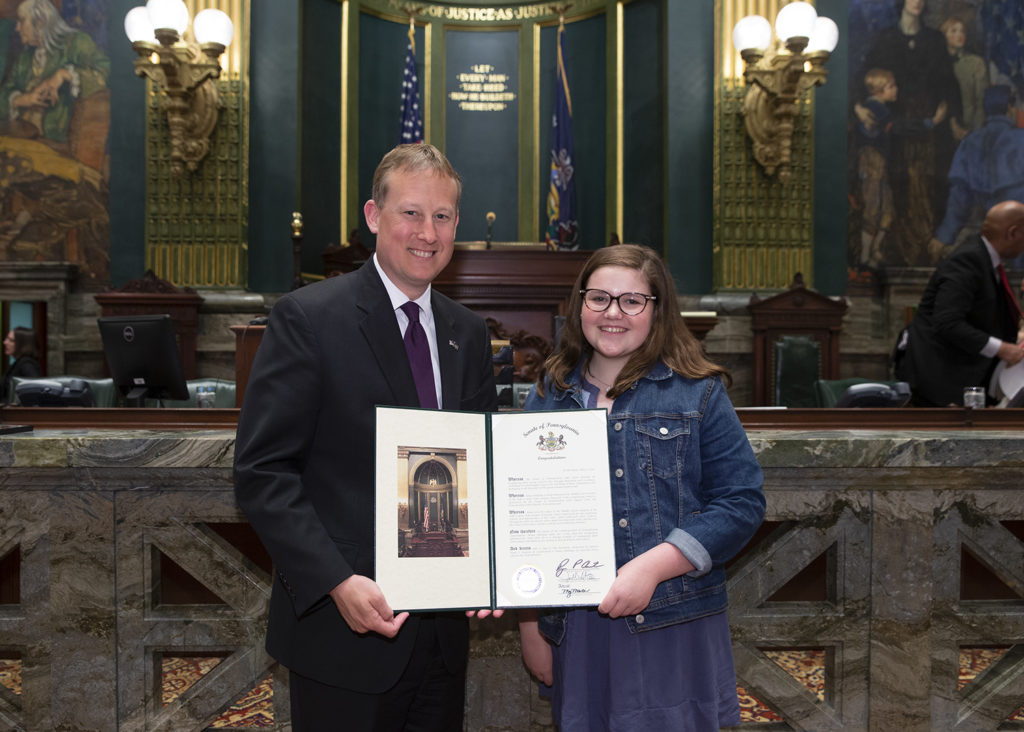 You can check out her video here.
Keeping Track of Dangerous Weather Conditions
Pennsylvania has suffered through a large number of severe weather events over the past several weeks, including 13 tornadoes in May and 29 tornadoes overall in 2019 – well above the annual average of 17.
Updates on severe weather and other emergency situations is available through Pennsylvania's AlertPA system. Community residents can sign up to receive updates here.
Pursue Your Scoops on the Pennsylvania Ice Cream Trail
The Pennsylvania Departments of Agriculture and Community and Economic Development recently announced the 2nd Annual Pursue Your Scoops Ice Cream Trail to draw greater attention to some of the state's best creameries. This year, there are three separate trails to highlight a variety of different experiences – including two stops in the 36th Senatorial District!
Fox Meadows Creamery in Ephrata and Lapp Valley Farm in New Holland are two of the featured stops along the Southcentral Pennsylvania Ice Cream Trail. More information about these venues and other stops along the tour is available here.
---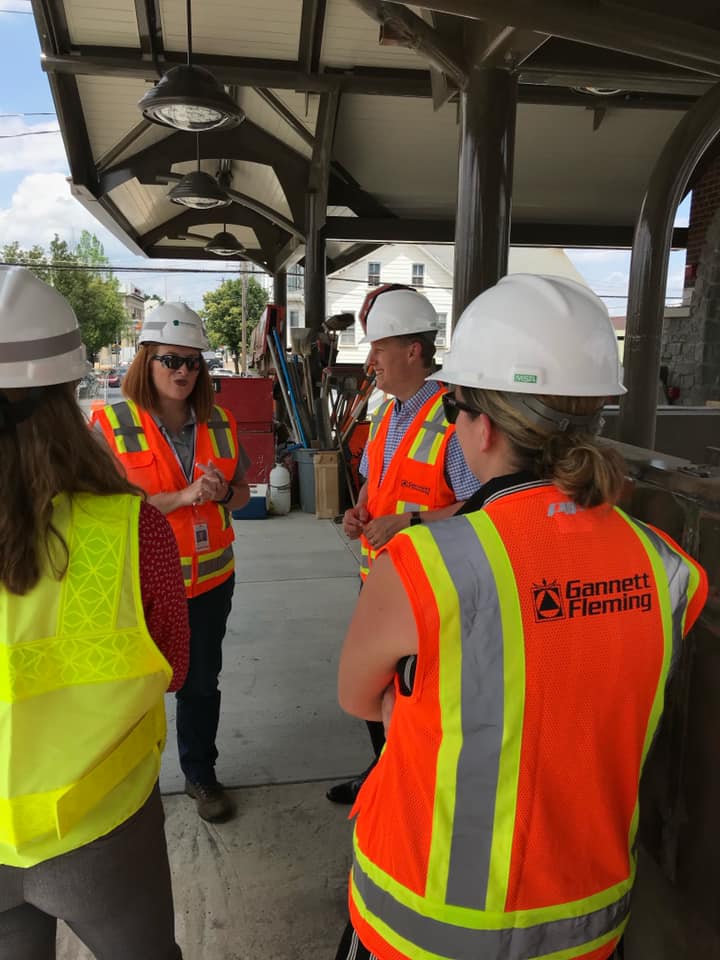 I appreciated the chance to learn more about work being done at the improved Mount Joy Amtrak Station from Jennie Granger, PennDOT Deputy Secretary for Multimodal Transportation. The new station is on track to open in mid-September.