July 18, 2019
Veto of Election Reform Bill Creates Expensive Consequences for Counties
In late June, lawmakers approved legislation that would have made important reforms to our election system and offered counties additional funding to replace voting machines. It is extremely disappointing that Governor Wolf vetoed this plan purely for political reasons.
Over a year ago, Governor Wolf unilaterally decided to decertify all election voting machines and force counties to buy new machines. This enormous unfunded mandate creates a cost that many counties – and taxpayers – simply cannot afford.
The bill that the governor vetoed would have provided funding for these new machines while making commonsense reforms to our election system. One of these provisions would have eliminated straight-ticket voting, which most states across the country have already done. It is disappointing that Governor Wolf vetoed the plan, which was introduced by a Democrat state senator, simply because it drew the ire of national Democrat politicians.
My joint statement with Senator Scott Martin about this issue is available here.
Discussing Legislative Priorities on FOX43
I appreciated the chance to sit down with Matt Maisel on FOX43's Capitol Beat this week to discuss legislative priorities in the coming months, including potential improvements to the current teacher evaluation system. You can check out the full interview here.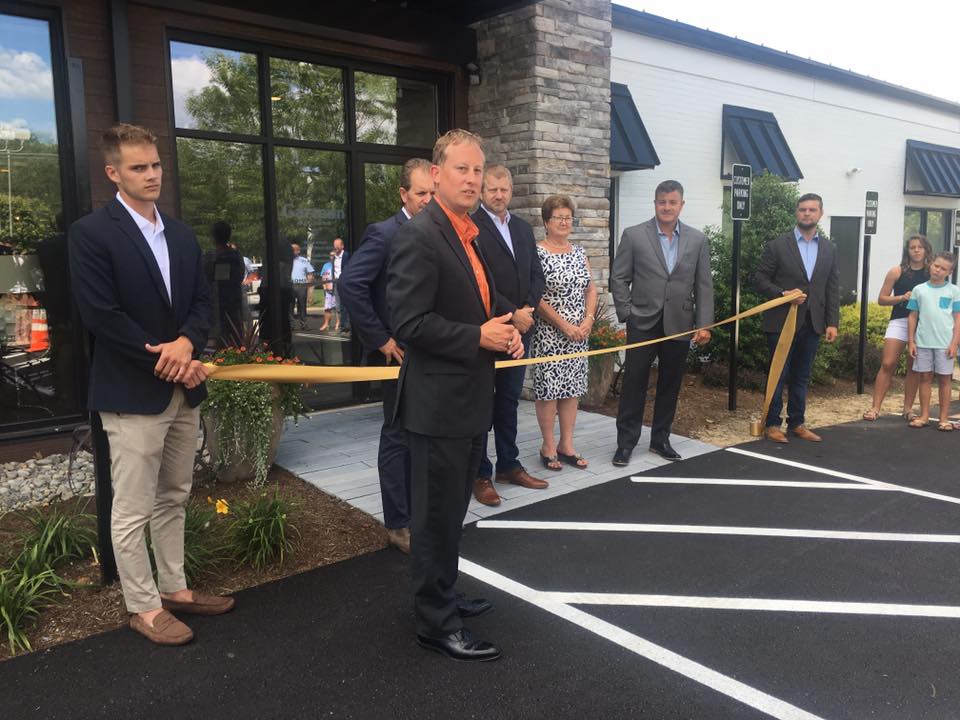 I had a chance to participate in the ribbon-cutting ceremony at Garman Builders new facility, located at 529 E. Main Street in Lititz. Congratulations on a beautiful new office and showroom!
New Program Offers College Savings for Every Baby Born in 2019
Students who complete higher education programs often earn more money over the course of their careers than people who don't have any sort of postsecondary education. A new program helps new parents get a head start toward saving for college.
Thanks to the generous support of private donors, every baby born in 2019 can now receive $100 deposited in a special savings account to cover future higher education expenses. New and expecting parents can register to receive a $100 starter deposit in a PA 529 college savings account through the new Keystone Scholars program administered by the Pennsylvania Treasury.
When it comes to saving money for college, every dollar counts. I encourage local parents to learn more about this innovative new program here.
Official Website Offers Resources for Kids
My website at www.senatoraument.com offers a number of resources to help every member of the community – including kids!
On my Kids Resources page, I have included links to a number of state and federal programs of interest to young people, from summer camps and statewide contests to educational resources and homework help. You can check out all of the information available on my page here.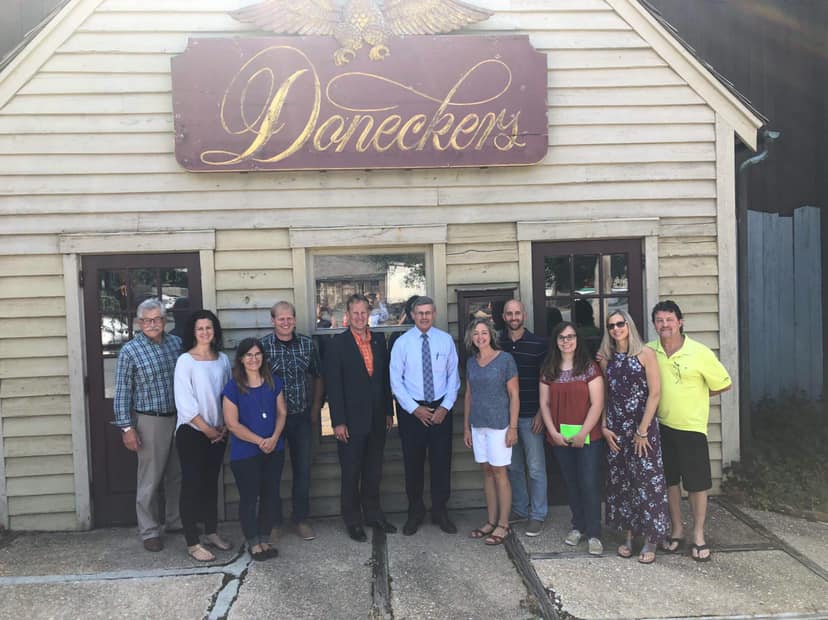 I enjoyed a great tour of the future site of "The Point at Donecker's" in Ephrata with my colleague Representative David Zimmerman recently. Living Ministries has purchased the former Donecker's Retail Store and intends to restore the once iconic building and provide business, retail, and community space.
As Temperatures Soar, Risk of Heat-Related Illness Rises
As temperatures reach dangerous levels throughout the region, it is critical for community residents to take the proper precautions to limit the risk of heat-related illness. Extreme heat creates health concerns for all, but the dangers are especially great for vulnerable populations such as older adults, individuals who suffer from chronic illness, and infants and children.
The Centers for Disease Control and Prevention (CDC) offers a number of helpful tips to help beat the heat this summer. More information about the symptoms and prevention of heat-related illness is available here.
Senate Committees Study Economic Health of Third Class Cities
The economic health of Pennsylvania's Third Class cities – including Lancaster – can have a big impact on surrounding communities. The Senate Majority Policy Committee and Senate Local Government Committee recently hosted a workshop in Lancaster to gather input from all stakeholders on the challenges facing smaller cities throughout the state.
Video of the full hearing is available here.