Thank you for subscribing to my E-newsletter. I am honored to serve the 36th Senatorial District and look forward to working with you toward building a stronger Pennsylvania. This E-newsletter serves to keep you updated on what is happening throughout  Lancaster County and what I am doing as your State Senator in Harrisburg – I hope that you find it helpful! Should you have any questions, comments, or concerns, please DO NOT reply to this email; instead, please feel free to contact me here.

In this Update:
Reforming Higher Education to Improve Affordability and Effectiveness
Senate Expands Right to Know Law to State-Related Universities
$600,000 in Grants to Improve Recreational Opportunities
Promise of Carbon Capture Technology in Pennsylvania Explored by Committee
PA Advocacy & Resources for Autism & Intellectual Disability Visit
Hearing Highlights Ideas to Combat Lyme Disease in PA
Massive Pro-Life Rally in Harrisburg to Support the Unborn
September is Suicide Prevention Month
Rosh Hashanah Begins Sunday
Collecting Items for Area Food Banks Continues
---
Reforming Higher Education to Improve Affordability and Effectiveness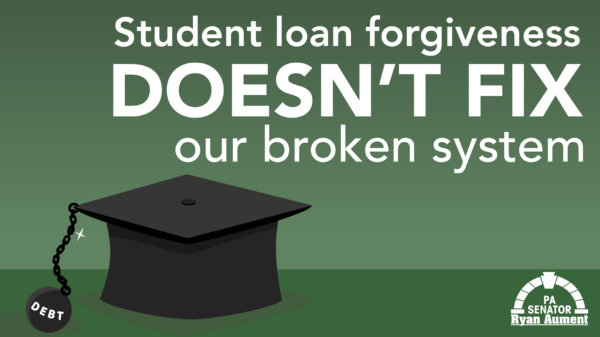 While President Joe Biden is further contributing to the country's crushing inflation by forgiving student loans, the real answer to the ever-rising costs of higher education needs to be broader.
It calls for a far more holistic approach that considers affordability, administration and operations, graduation and retention rates, student financial aid, job placement after graduation, entry level wages, student loan debt, and the overall goal of higher education.
I've personally advocated for performance-based metrics for higher education funding decisions to hold institutions accountable for results. To attract and retain talent, we should prioritize funding for institutions that graduate students with degrees that are in high demand in Pennsylvania.
This may entail placing more emphasis on alternative pathways such as tech schools, certificate programs, trades, and apprenticeships. The Legislature began this work prior to the pandemic through the Higher Education Funding Commission, which you can learn more about here. I am advocating be reconstituted now to continue this important discussion.
Read more here.
Senate Expands Right to Know Law to State-Related Universities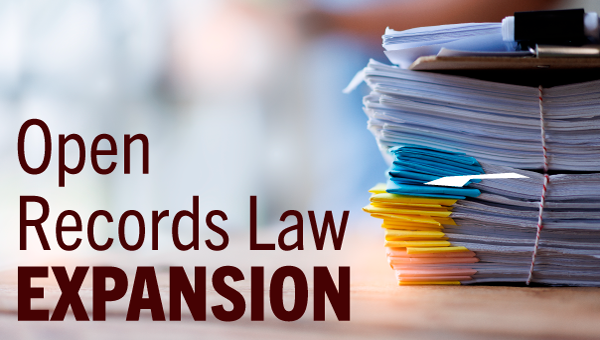 Seeking to shine light on costs driving college tuition increases, the Senate approved legislation to expand Pennsylvania's Right to Know Law to provide greater access to public records at state-related universities.
Senate Bill 488 would create an online searchable database that details information about budgets and contracts approved by Penn State University, Temple University, the University of Pittsburgh and Lincoln University. The legislation also increases the amount of university personnel salary information subject to public disclosure.
State-related universities receive more than $600 million in taxpayer dollars.
Under Pennsylvania's Right to Know Law, the Office of Open Records processes requests for documents from public agencies, such as the governor's administration, legislative and judicial agencies and local organizations. The bill now moves to the House of Representatives for consideration.
Among other measures passed by the Senate this week was Senate Bill 1203, which prevents companies from receiving state contracts, grants or tax credits if they are owned, controlled by, or acting on behalf of the Russian government.
$600,000 in Grants to Improve Recreational Opportunities
The Commonwealth Financing Authority (CFA) awarded three grants totaling $600,000 that will benefit the 36th District by improving recreational opportunities and making watershed improvements.
The grants will help to facilitate projects that would not have been possible so soon otherwise. By adding to the recreational opportunities of the district, these communities will become a better place to live and may even help to attract new residents to the area. We live in a beautiful part of the state, so providing more ways to enjoy the outdoors for people of all ages is absolutely a win.
Elizabethtown Borough received $300,000 to make watershed improvements along Conoy Creek within Hickory Lane Park.
Manheim Borough was awarded a $150,000 grant to make improvements to Manheim Veterans Memorial Park, including constructing a Veterans Memorial Plaza.
Finally, Pleasant View Communities received $150,000 to construct a five-foot wide, 5,000-foot walking trail.
The projects were funded by the CFA, which is an independent agency of the Department of Community and Economic Development that administers many of Pennsylvania's economic development and community improvement programs.
Read more here.
Promise of Carbon Capture Technology in Pennsylvania Explored by Committee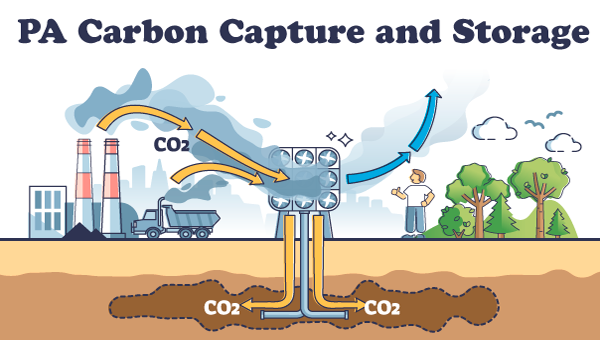 The Senate Environmental Resources and Energy Committee held an informational briefing Tuesday on Pennsylvania's potential as a carbon capture, utilization and storage hub.
Wolf administration officials and the carbon capture and storage business opportunity manager for Shell USA, Inc. took part to discuss the region's promise as a premier hub for both carbon capture and clean hydrogen.
The Great Plains Institute, using data from a 2009 Department of Conservation and Natural Resources report, estimates the state could store about 2.4 billion metric tons of carbon dioxide underground. This is equivalent to the level of greenhouse gases emitted from 517 million gas-powered passenger vehicles annually, according to the U.S. Environmental Protection Agency.
PA Advocacy & Resources for Autism & Intellectual Disability Visit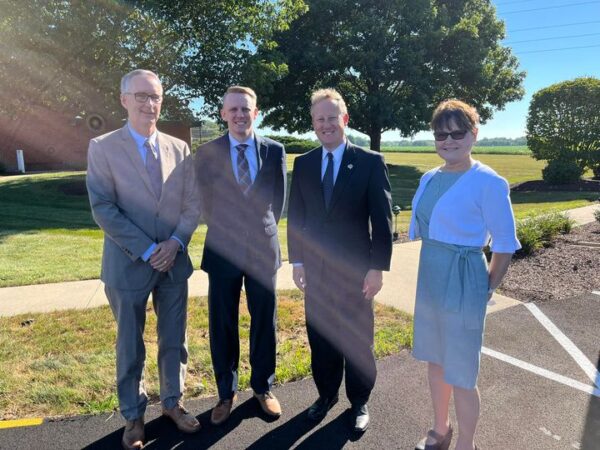 I recently met with provider members of Pennsylvania Advocacy and Resources for Autism and Intellectual Disability (PAR) at Friendship Community in Manheim Township. I appreciate their advocacy and the life changing work they are doing for our community!
Hearing Highlights Ideas to Combat Lyme Disease in PA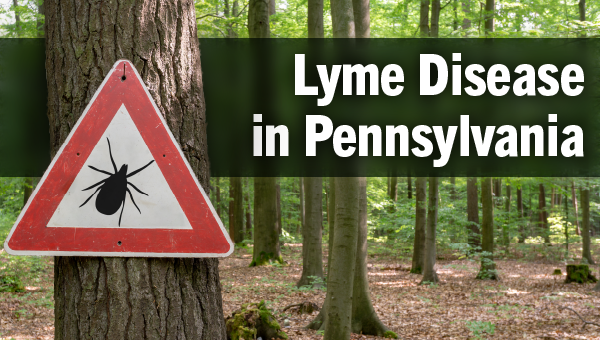 Pennsylvania leads the nation in Lyme disease cases, with children making up the largest demographic affected.
The Senate Health and Human Services Committee held a public hearing to increase understanding of tick-borne diseases, tick testing and mitigation, testing options for physicians and patients, and guidelines for treatment options.
The panel heard testimony from Physician General and Acting Health Secretary Denise Johnson, as well as the director of the Tick Research Lab of Pennsylvania at East Stroudsburg University, an infectious disease physician, and the president of the PA Lyme Resource Network.
Massive Pro-Life Rally in Harrisburg to Support the Unborn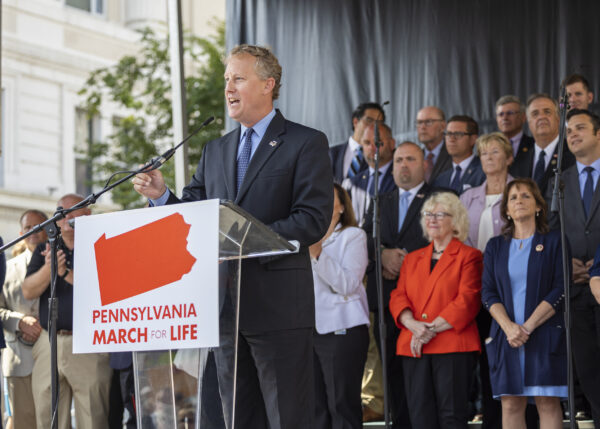 I was blessed to speak this week before a crowd of passionate pro-life supporters gathered from all over the Commonwealth in front of the state capitol building in Harrisburg for the "Why We March" rally. It was wonderful to see such a huge audience and feel the enthusiasm from the crowd, as all those in attendance were there for one purpose: to support life.
For the second year in a row, pro-life advocates attended the "Why We March" rally to be a voice for the voiceless, to defend the unborn, and to stand up for life. Rally-goers took time off from work, spent money to travel to Harrisburg – in some cases, from more than three hours away – and dedicated their time and effort to show politicians in Harrisburg how strongly they feel about the inherent value of human life. ALL human life is precious and deserves protection.
Like many of my constituents, I believe that we must do all we can to protect the lives of the most vulnerable in our society, preserve the sanctity of human life, and advocating for those who cannot advocate for themselves.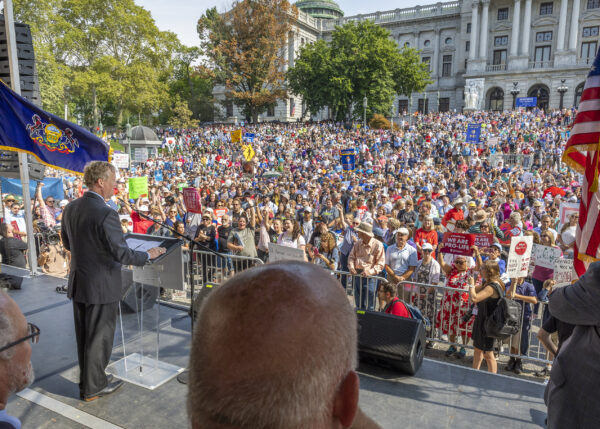 September is Suicide Prevention Month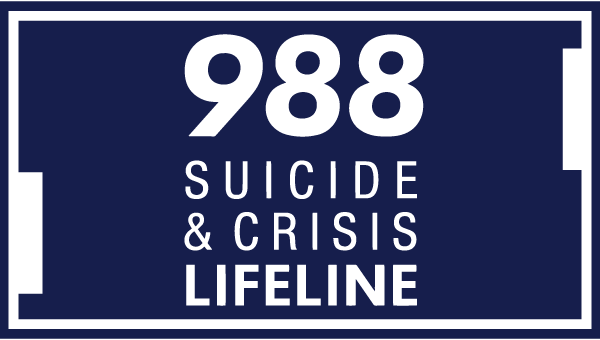 Approximately 1.2 million adults attempt suicide annually in the United States, with more than 85% reporting having made a suicide plan prior to their attempt. In 2020, the most recent year that data is available, approximately 1,700 people died by suicide in Pennsylvania.
Suicide Prevention Month provides an opportunity to remind Pennsylvanians that help is always available. This summer, the 988 Suicide and Crisis Lifeline officially launched nationwide, streamlining call and text access to the national lifeline that provides no-cost crisis response support 24 hours a day, 365 days a year.
In addition to 988, many other resources also remain available to Pennsylvanians in need of support, including:
Crisis Text Line: Text "PA" to 741-741
Veteran Crisis Line: 1-800-273-TALK (8255)
Mothers: 1-833-9-HELP4MOMS
Farmers AgriStress mental health hotline: 833-897-2474
Disaster Distress Helpline: 1-800-985-5990
Get Help Now Hotline (for substance use disorders): 1-800-662-4357
Rosh Hashanah Begins Sunday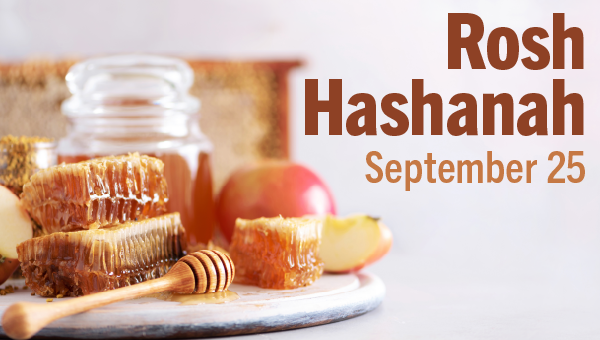 Rosh Hashanah begins at sundown on Sunday and ends at nightfall Tuesday evening. For all who observe this Jewish holiday, I wish you a wonderful new year.
Collecting Items for Area Food Banks Continues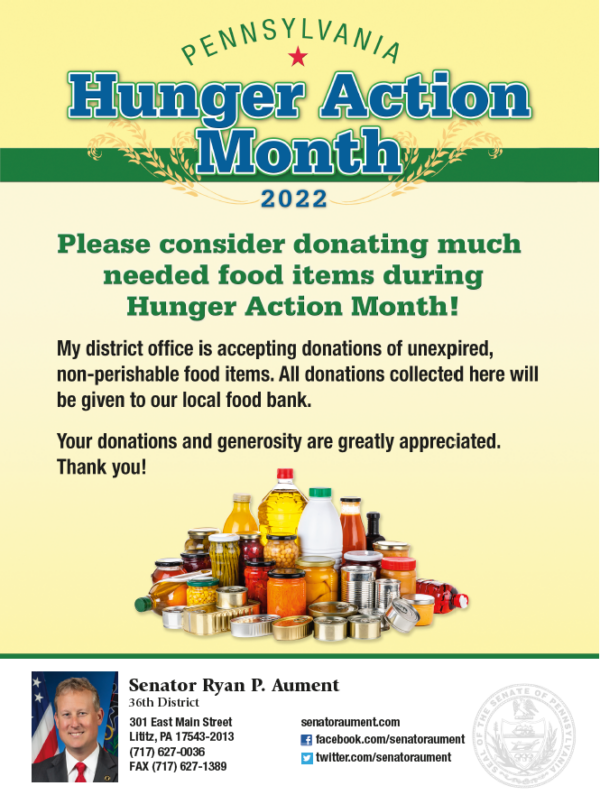 Throughout Hunger Action Month, my district office at 301 East Main St. in Lititz has been collecting non-perishable items to be given to food banks in our communities.
Neighbors helping neighbors is the best form of charity and it's one of the many traditions that make our country great. Please consider making a donation to help a family in need.