November 8, 2019
Op-ed: Combatting the Addiction Crisis in Lancaster County
The heroin and opioid addiction crisis is one of the greatest public health concerns in communities in Lancaster County and throughout Pennsylvania. I recently wrote an op-ed about the importance of addressing this crisis through proper treatment of patients who suffer from addiction.
One piece of the puzzle is requiring clear guidelines for patients and prescribers so we can stop addiction before it starts. I introduced legislation earlier this year to create opioid treatment agreements between a patient and their doctor to minimize the risk of addiction stemming from legal opioid prescriptions.
More information is available in the op-ed here.
REMINDER: Telephone Town Hall Scheduled on Tuesday
Local residents still have time to sign up to participate in my next telephone town hall, which is scheduled for Tuesday, November 12 at 6:30 p.m. This format allows members of the community to share their questions and opinions on the issues that affect our state and region without the need to travel throughout the region.
The people of the 36th Senatorial District are always my best resource, and I look forward to hearing your thoughts and perspectives during the conversation. You can sign up to participate by leaving your name, phone number and email address here.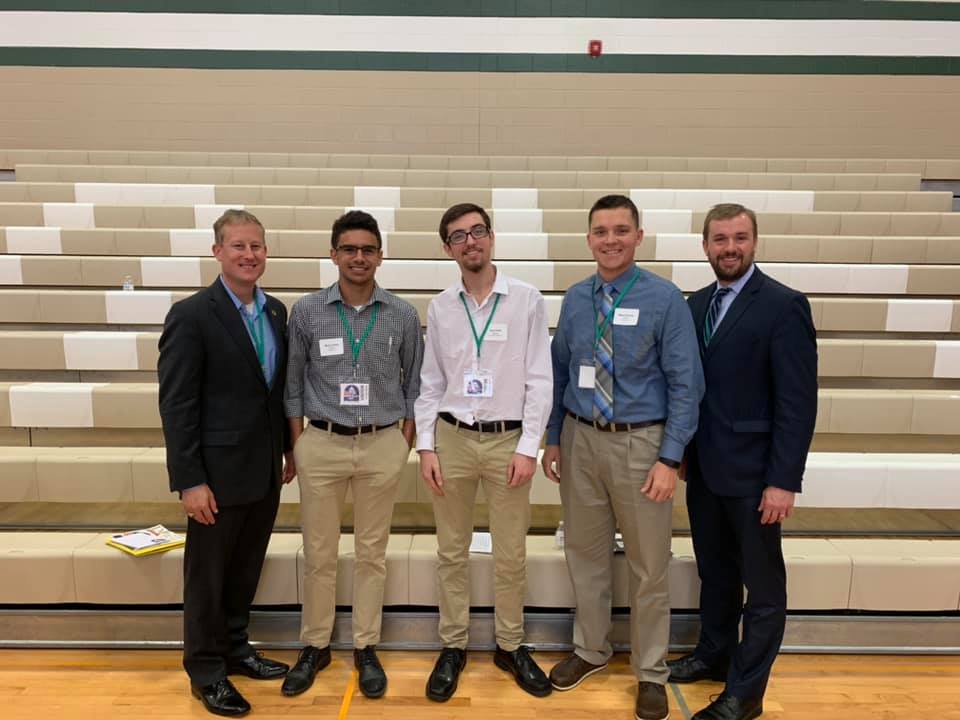 I was extremely impressed with the students from all across Lancaster County who participated in Democracy Day 2019. I appreciated the chance to share a few thoughts about civil political discourse.
Low-Income Heating Assistance Program (LIHEAP) Open Now
Heating bills and other energy costs are a serious concern for many families throughout the state. Pennsylvanians who have a heating emergency or are struggling to pay utility bills can apply now for assistance through the state's Low Income Home Energy Assistance Program (LIHEAP).
LIHEAP provides grants to help low-income families pay heating bills during the coldest months of the year. Crisis grants are also available for heating emergencies such as a broken furnace, utility termination or fuel shortage. Eligibility and grant amounts are based on income and the number of people living in a household.
Applications for LIHEAP can be completed online on the Commonwealth of Pennsylvania Access to Social Services (COMPASS) website at www.compass.state.pa.us. Additional information about the program is available online here.
Application Period Opens for Specialty Crop Block Grant Program
Specialty crops are a growing part of the agriculture industry in Pennsylvania. As part of the Farming First package of bills to support farmers, a new program was created to encourage the sale of specialty crops like hemp, hops, hardwoods, honey; and barley, rye and wheat for distilling, brewing and malting.
Applications are available now for the Pennsylvania Specialty Crop Block Grant Program. The application period for the grant program is open through December 2. More information and applications for the program are available here.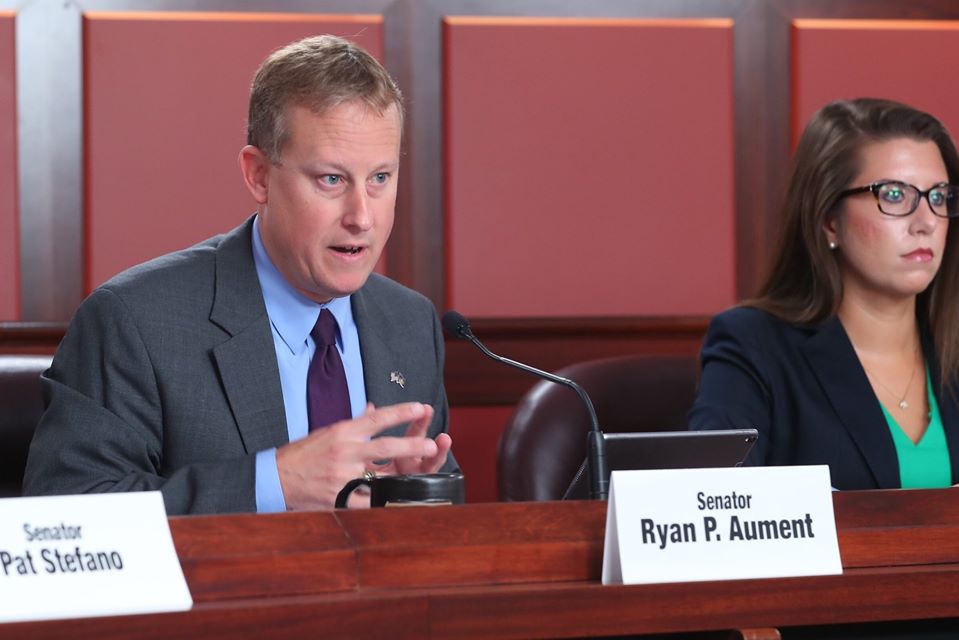 I was pleased to participate in a Senate Communications and Technology Committee hearing on legislation that I am co-sponsoring with Senator Kristin Phillips-Hill to strengthen state government cybersecurity, ensure greater transparency and accountability, and consolidate Commonwealth IT services. Video and written testimony from the hearing is available here.
Game Commission Urges Motorists to Stay Alert for Deer
Deer become more active during the late fall and early winter months, and the end of daylight saving time puts more cars on the road during peak deer activity hours between dusk and dawn. The Pennsylvania Game Commission is urging motorists to slow down and exercise caution to avoid a collision with deer.
More information on avoiding deer collisions, and what to do if you hit a deer, is available here.
PennDOT, Other State Offices Closed on Monday for Veterans Day
PennDOT Service Centers and other state offices will be closed on Monday, November 11, in observance of Veterans Day. A complete list of observed state holidays in 2019 is available here.