Bipartisan Report Highlights Potential Impact of Losing Pennsylvania's Nuclear Industry
Nuclear energy is a critical part of Pennsylvania's efforts to promote a strong economy and a healthier environment. Unfortunately, recent announcements regarding the premature closure of nuclear power plants at Three Mile Island in 2019 and Beaver Valley in 2021 pose a serious threat to the future of nuclear energy in Pennsylvania.
The bipartisan, bicameral Pennsylvania Nuclear Energy Caucus recently released a report detailing the impact of the nuclear industry in the state. The report also offers a number of recommendations for lawmakers to prevent the negative impacts associated with the premature closure of these plants, including challenges related to the economy and the environment.
As a co-chair of the Nuclear Energy Caucus, I am hopeful that lawmakers on both sides of the aisle can work together toward solutions that will preserve the important role of the nuclear industry in meeting Pennsylvania's energy needs.
More information – including a link to the full report – is available here.
---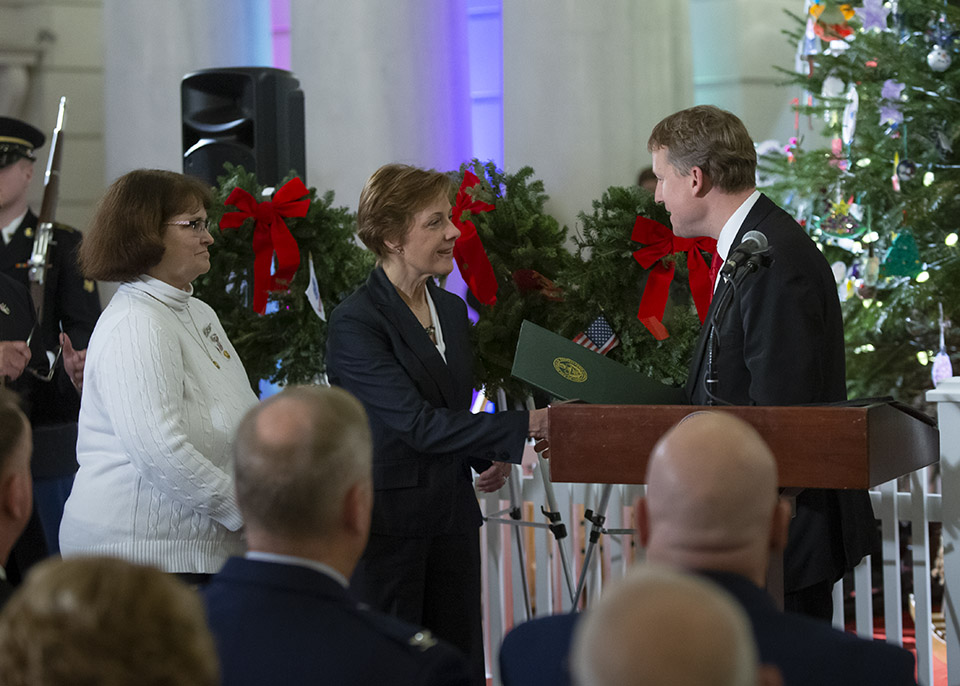 I appreciated the chance to speak at a special Capitol event in honor of all of the local organizations and volunteers who participated in the "Wreaths Across America" campaign. This event is hosted by the Central Pennsylvania Chapters of The Gold Star Mothers of America & The Blue Star Mothers of America. More information on this campaign is available here.
Property Tax and Rent Rebate Applications Due December 31
The state's Property Tax Rent Rebate Program provides financial assistance to low-income seniors and disabled individuals by refunding a portion of rent or property taxes paid during the previous year. The deadline to apply for rebates on rent or taxes paid in 2017 is December 31.
Information and applications for the Property Tax Rent Rebate Program are available online at www.revenue.state.pa.us or by calling toll-free 1-888-222-9190. Property Tax Rent Rebate claim forms and more information are also available at my district office in Lititz. I encourage local residents to call my office if they have any questions about the program or the application process.
More information on the program is available here.
---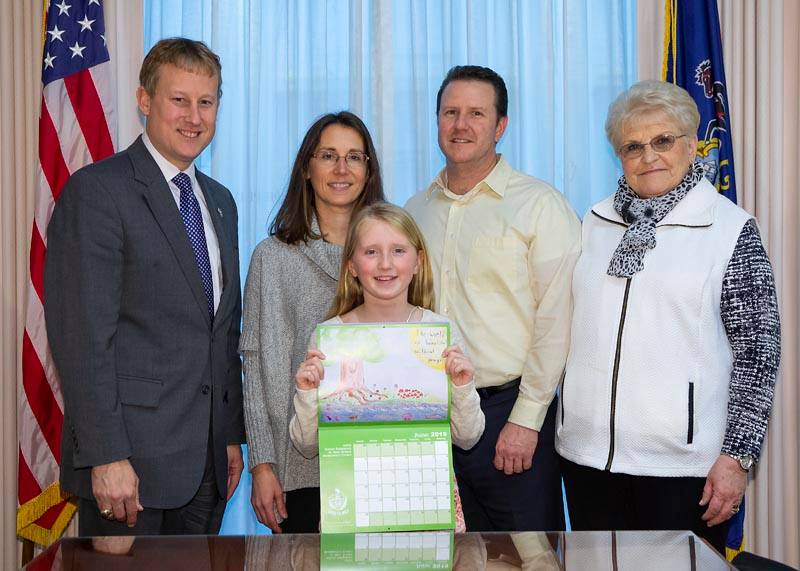 I enjoyed meeting Reamstown Elementary student Corinne Fair and her family at the Capitol Building in Harrisburg. Corinne's artwork will be one of the illustrations featured in the Pennsylvania Attorney General's 2019 Drug-Free Calendar.
---
CDC Offers Holiday Food Safety Tips
Food is a big part of many celebrations during this time of the year, from holiday parties to family dinners. The Centers for Disease Control and Prevention (CDC) is offering a number of food safety tips to help everyone avoid food poising and other food-borne illnesses during the holidays.
Some of the tips include frequent hand-washing, cooking food thoroughly and storing food in appropriate temperatures. More information on holiday food safety is available here.
---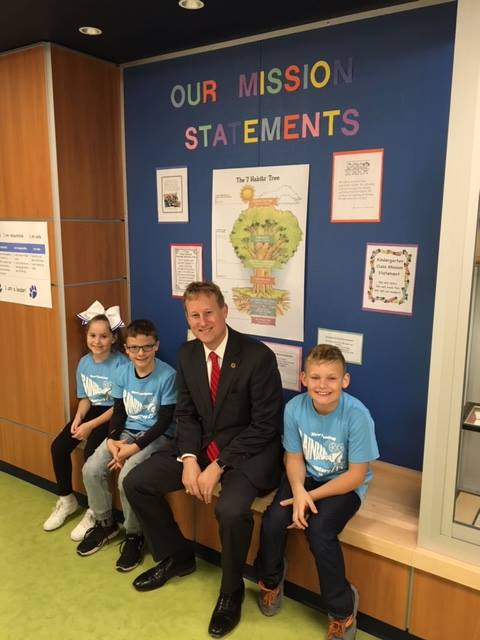 I had several excellent tour guides during my visit to Bainbridge Elementary School.
---
Resources Available to Connect Pennsylvanians to Drug and Alcohol Services
Addiction to drugs and alcohol is a growing problem with terrible – and sometimes deadly – consequences. The state Department of Human Services offers an online questionnaire and a special hotline to help connect Pennsylvanians with the drug and alcohol support services they need.
The online questionnaire offers additional information on the types of services that are available. The questionnaire is available here. State residents can also call 1-800-662-4357 to learn more about drug and alcohol treatment services that are available in local communities.
---
Warmest Wishes for a Joyous Holiday Season


As we move closer to the holiday season, I hope that all community residents have the chance to enjoy a very Merry Christmas and a happy, healthy New Year.