Thank you for subscribing to my E-newsletter. I am honored to serve the 36th Senatorial District and look forward to working with you toward building a stronger Pennsylvania. This E-newsletter serves to keep you updated on what is happening throughout  Lancaster County and what I am doing as your State Senator in Harrisburg – I hope that you find it helpful! Should you have any questions, comments, or concerns, please DO NOT reply to this email; instead, please feel free to contact me here.

In this Update:
The Pennsylvania Senate: Looking Back and Ahead
Congratulations to Two New Eagle Scouts
Happy 100th Birthday to Ephrata Resident Catherine Emberger
New Guide to PA Unemployment Benefits Available
You Can Help Ensure an Accurate PA Broadband Access Map
DMVA Announces Veterans' Trust Fund Grant Opportunities
Older Drivers and Safe Driving
Friday Deadline for Communities to Apply for Boating Facility Grants
Happy New Year
---
The Pennsylvania Senate: Looking Back and Ahead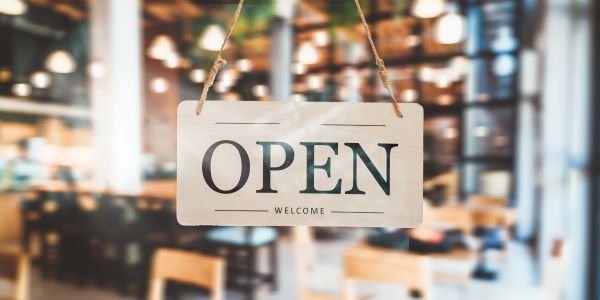 The end of the year brings a final look back on the 2021-22 legislative session, when Senate Republicans led the effort to transition Pennsylvania from COVID-19 pandemic response to helping residents and employers get back to normal, productive lives.
On the economic front, Senate-passed budgets not only shielded Pennsylvanians from tax increases, they cut the Corporate Net Income Tax to attract employers to Pennsylvania, modernized expense deductions allowing small business owners more flexibility and tax planning opportunities, and provided tax incentives for small businesses to grow and invest in Pennsylvania.
Recognizing that economic prosperity is threatened in unsafe communities, we held public hearings over the summer of 2022 examining rising crime rates and hearing from law enforcement officers on ways to restore order.
Our schools were greatly impacted by the pandemic and lengthy closures, and some of the more important education measures we passed were those that got students back into the classroom after the pandemic, expanded educational opportunity and better prepared students for success. Read more of the 2021-22 recap here.
It's the duty of legislators to stand between Pennsylvania families and an overreaching, overtaxing executive branch. I will proudly take up that responsibility in the new session and offer our fellow citizens an alternative vision of freedom and prosperity.
Congratulations to Two New Eagle Scouts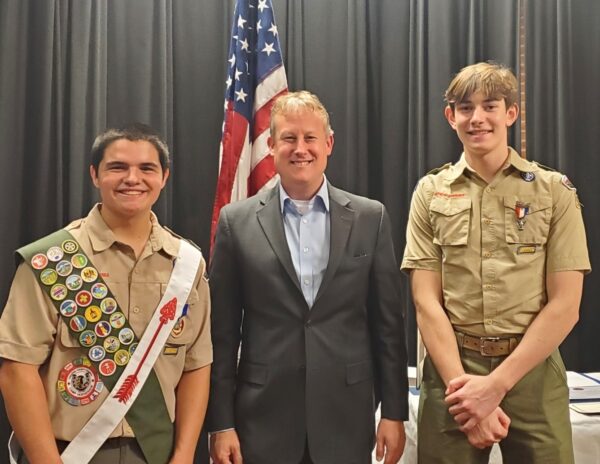 I was pleased to join Boy Scout Troop 99 in Manheim Township earlier this month to celebrate the advancement of Jack Kline and Zach Fox to the rank of Eagle Scout.
To earn the designation of Eagle Scout, Jack coordinated a bone marrow registry campaign. He also served as patrol leader for his troop.
Zach constructed 10 birdhouses and installed them in Landis Woods in Manheim Township. He also served his troop as quartermaster and assistant senior patrol leader.
Congratulations and job well done to both of these young men! They should be proud of the work they've done to help others, and I hope they are inspired to continue that altruism throughout their lives.
Happy 100th Birthday to Ephrata Resident Catherine Emberger
On Christmas Eve, Catherine Emberger celebrated the momentous occasion of her 100th birthday. She worked at a machine shop during World War II and later served as a homemaker. After her children were grown, she worked at a flower shop near Downingtown before retiring. She also volunteered her time and talents with the Ephrata Public Library.
Mrs. Emberger was married to John Emberger for 56 years before his passing. She is the proud mother of three children and has been blessed with seven grandchildren, six great-grandchildren and one great-great-grandchild.
New Guide to PA Unemployment Benefits Available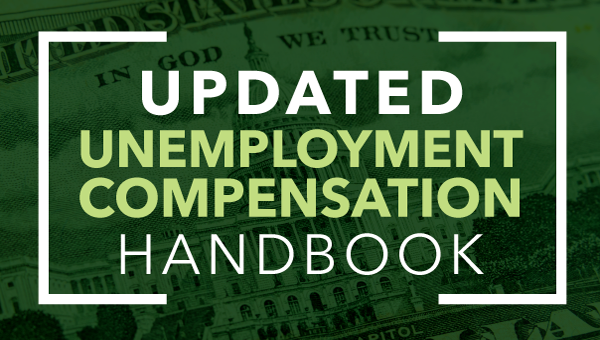 The Pennsylvania Department of Labor and Industry has published an updated Unemployment Compensation Handbook, a guide to unemployment benefits.
Unemployment Compensation is a program designed to provide temporary income between jobs to workers who lost their job through no fault of their own: for example, due to a layoff, plant closure or lack of available work.
The handbook was designed to be easier to understand than previous versions and includes links to additional information on the Labor and Industry Department website.
You Can Help Ensure an Accurate PA Broadband Access Map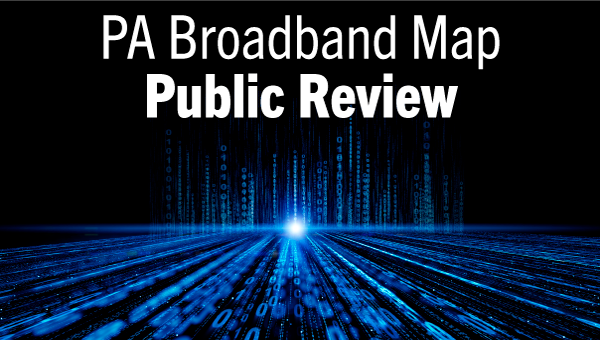 You can help ensure Pennsylvania receives an accurate level of federal funding for broadband deployment.
Check out your address on the Federal Communications Commission broadband access map to see if the local internet access information is correct. The map shows all U.S. locations where fixed broadband service is or can be installed. Pennsylvania's federal funding for broadband deployment depends on map accuracy.
Pennsylvanians should submit challenges by Jan. 13, 2023. There are two ways to submit a challenge: by a single location, or in bulk. The location challenge can be completed by individual consumers utilizing the map itself. Bulk challengers will be required to use the Broadband Data Collection platform to submit information to the FCC.
Additional information about the Consumer Challenge Process can be found here, and additional information on the Bulk Challenge Process can be found here. A consumer may also challenge mobile data coverage through the FCC Speed Test App, a free application that can be downloaded from an Apple or Google Play Store.
DMVA Announces Veterans' Trust Fund Grant Opportunities
The 2022-23 Veterans' Trust Fund (VTF) is accepting grant applications for programs and services benefiting Pennsylvania veterans.
The Pennsylvania Department of Military and Veterans Affairs (DMVA) will award VTF grants to nonprofit organizations, veteran service organizations and county directors of veterans affairs across the state. Grant applications must be received no later than 2 p.m. EST on Thursday, Jan. 19, 2023.
Grant funding is available for new, innovative or expanded programs or services operated by the county directors of veterans affairs or the Pennsylvania Association of County Directors of Veterans Affairs. The areas of emphasis for applicants in this category are veterans outreach, transportation services and homelessness.
Grant funding is also available to veteran service organizations with 501(c)(19) status and nonprofit organizations with a mission of serving Pennsylvania veterans granted 501(c)(3) status under the Internal Revenue Code. Funding priorities for applicants in this category are transportation services, behavioral health initiatives, homelessness, and employment and education.
The VTF is funded by Pennsylvanians who voluntarily donate when applying for or renewing driver's licenses, photo IDs or motor vehicle registrations; purchase Honoring Our Veterans standard and motorcycle license plate; purchase Honoring our Women Veterans standard license plate; or make private donations.
Tax-deductible donations can be made online at www.donate.dmva.pa.gov or mailed to: PA Veterans' Trust Fund, Edward Martin Hall, Bldg. 0-47, Fort Indiantown Gap, Annville, PA 17003-5002.
Older Drivers and Safe Driving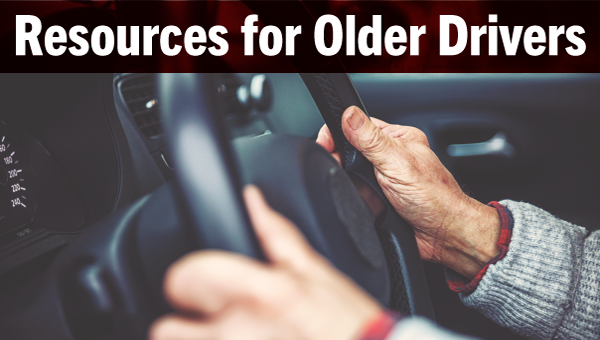 Nearly a quarter of Pennsylvania's licensed drivers are 65 years of age or older, and resources are available to help with the unique challenges faced by older drivers.
Signs that can indicate it may be time to limit or stop driving altogether include:
Feeling uncomfortable, fearful or nervous when driving.
Unexplained dents/scrapes on the car, fences, mailboxes or garage doors.
Frequently getting lost and frequent "close calls" (i.e. almost crashing).
Slower response times, particularly to unexpected situations.
Difficulty paying attention to signs or staying in the lane of traffic.
Trouble judging gaps at intersections or highway entrance/exit ramps.
The Pennsylvania Department of Transportation's Seniors Driving Safely publications help older drivers assess their abilities and offer guidance on next steps if their medical condition is reported to PennDOT. The series also includes a publication designed to guide family and friends of older drivers in what can sometimes be difficult conversations about deciding to stop driving, as well as information for health care providers on PennDOT's medical reporting program.
Friday Deadline for Communities to Apply for Boating Facility Grants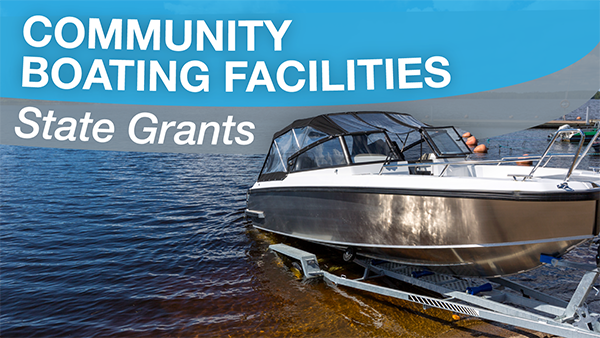 Friday is the deadline for communities to apply for state grants to help realize the positive social and economic impacts of providing convenient boating access along their local waterways.
The Boating Facility Grant program provides grants for planning, acquisition, development, expansion and rehabilitation of public boating facilities located on the waters of the Commonwealth.
The Pennsylvania Fish and Boat Commission encourages townships, boroughs, and municipal and county governments to apply. Nonprofit groups – including land trusts, conservancies and watershed associations – are also eligible to apply. Private businesses and service clubs are not eligible for direct funding but are encouraged to partner with their local county or municipality.
Happy New Year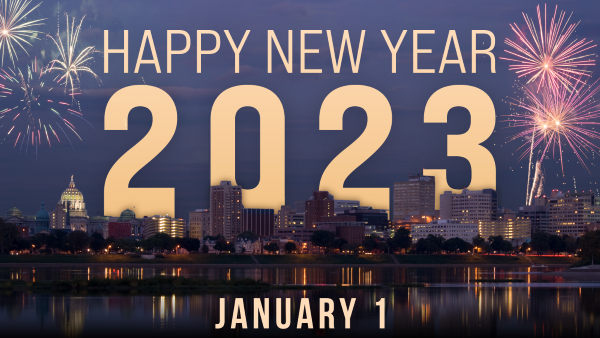 As we conclude another eventful year filled with challenges and accomplishments, we look ahead to 2023 with renewed hope and excitement. I wish you and your loved ones the best in the new year.