If you know a veteran, please forward this issue to him or her as it provides important updates, resources, and information.
In this Update:
Please Join Me for an Appreciation Breakfast
VA Celebrated 50 Years of the National Cemetery Administration
Happy 100th Birthday to Local Veteran
VA Expands Burial Benefits for Veterans and Their Families
Hearing Jessica Lynch's Story of Survival
PACT Act Benefits and Eligibility Conversation
What are Vet Centers?
Who is Eligible to Receive Services at Vet Centers?
Contacting Your Local Vet Center
---
Please Join Me for an Appreciation Breakfast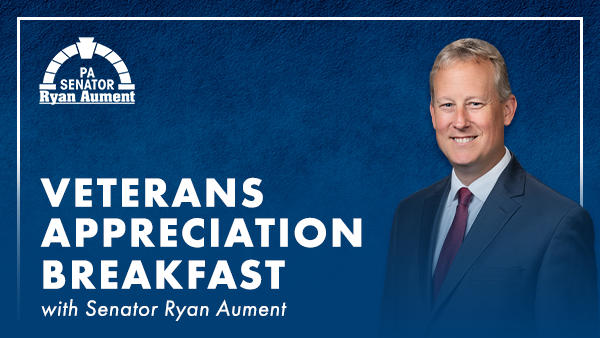 On Monday, Nov. 20, from 8:30-10:30 a.m., I will be hosting a Veterans Appreciation Breakfast at Eden Resort, 222 Eden Road, Lancaster, in the Presidential Ballroom. A complimentary breakfast will be provided, along with a special music guest, and a presentation from 15th Sgt. Maj. of the Army Daniel A. Dailey as the keynote speaker.
Dailey enlisted in the Army in 1989 and completed four tours in support of Operations Iraqi Freedom and New Dawn. He also deployed in support of Operations Desert Storm and Desert Shield. Dailey earned the Bronze Star with Valor for his leadership during the 4th Infantry Division's two-month Battle for Sadr City in 2008. He currently serves as the vice president of Noncommissioned Officer and Soldier Programs for the U.S. Army.
Information about relevant legislation and veterans' benefits will be available at the breakfast.
All veterans in the 36th District are invited to attend and may bring a spouse or guest. Seating is limited, so registration is required. Please RSVP online here.
VA Celebrated 50 Years of the National Cemetery Administration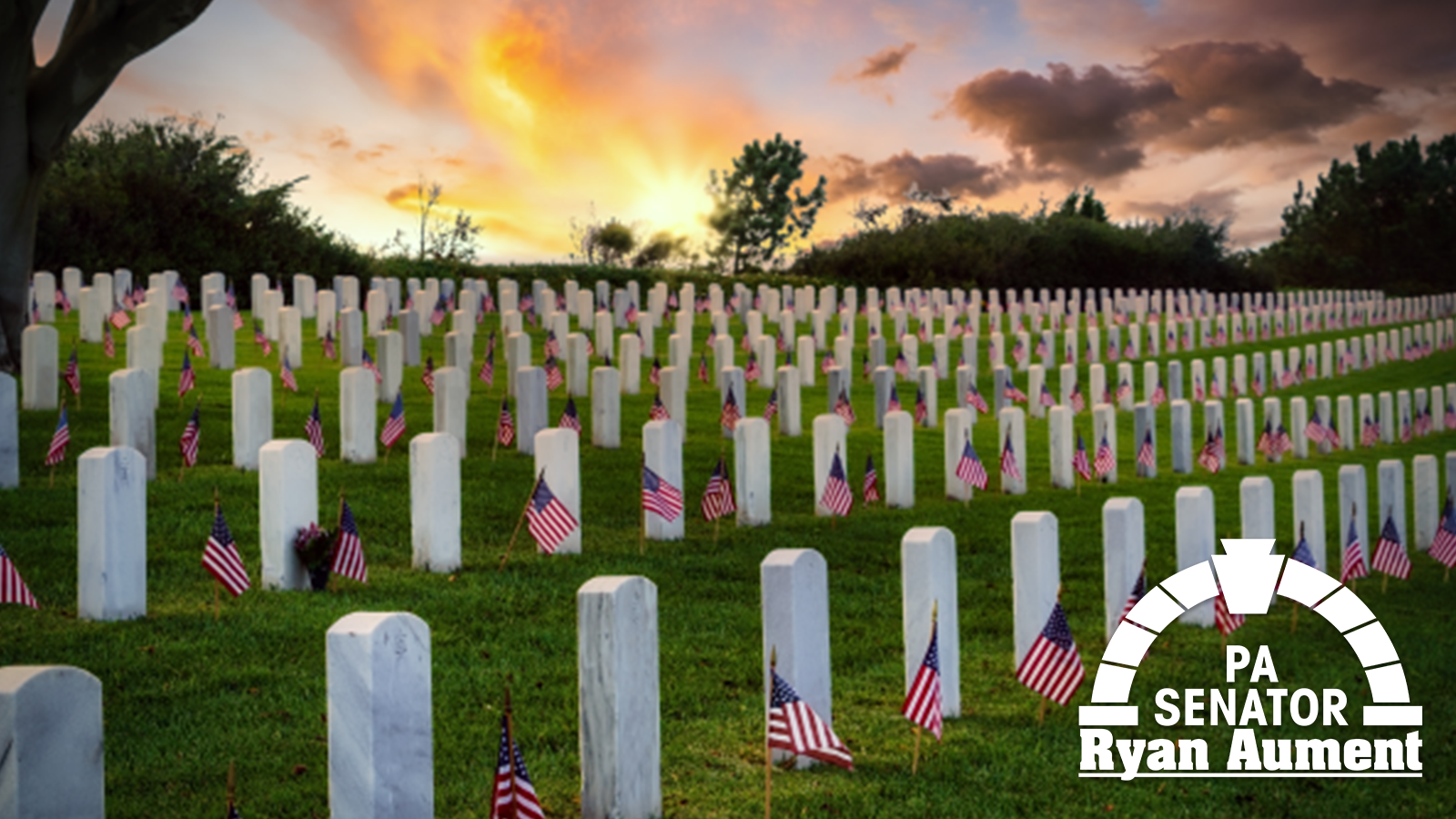 The U.S. Department of Veteran Affairs (VA) in September celebrated 50 years of the National Cemetery Administration (NCA).
Since 1973, the NCA has ensured that veterans, service members, and their families are honored with a final resting place that pays tribute to their service. Nearly 5.3 million people – including four million veterans from the Revolutionary War to the wars in Iraq and Afghanistan – are buried in VA national cemeteries.
The VA commemorated the NCA's 50th anniversary with a ceremony at the newly renamed National Memorial Cemetery at Quantico. At the ceremony, the NCA unveiled the new name of the cemetery, the National Memorial Cemetery at Quantico, which better reflects the availability of the cemetery to all veterans and their family members – not just those who served at Marine Corps Base Quantico.
Read more about the NCA here.
Happy 100th Birthday to Local Veteran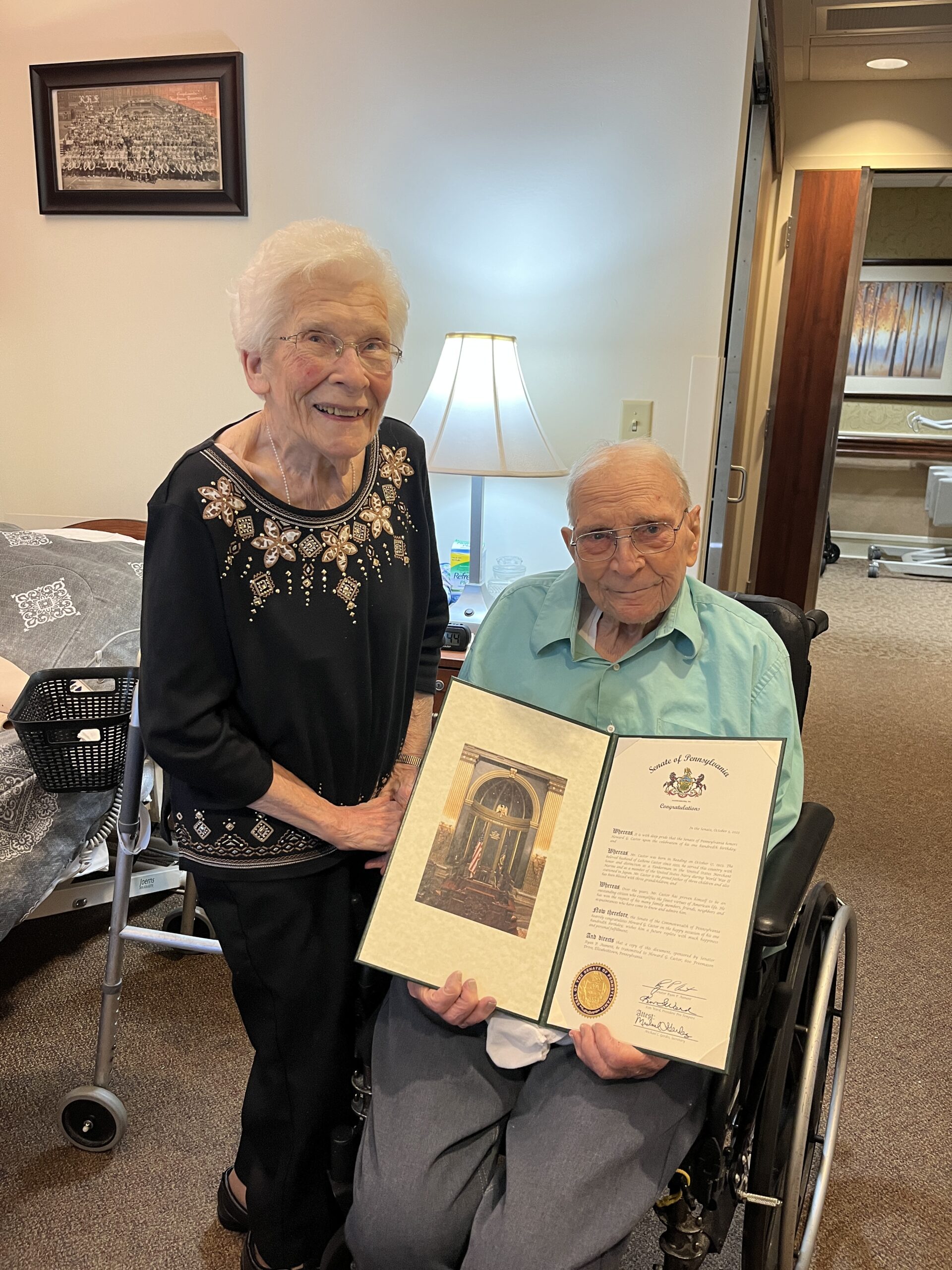 Happy belated 100th birthday to Elizabethtown resident, Howard Castor! Mr. Castor served this country with honor and distinction as a Tankerman in the United States Merchant Marine and as a member of the United States Navy during World War II stationed in Japan. The beloved husband of LaRene Castor since 1952, Mr. Castor is the proud father of three children and also has been blessed with three grandchildren.
Congratulations to Howard Castor on the happy occasion of his 100th birthday!
VA Expands Burial Benefits for Veterans and Their Families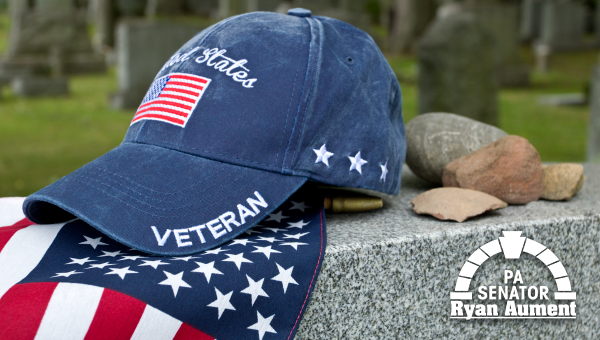 Veterans, their families, caregivers, and survivors now have access to expanded burial benefits to help with end-of-life expenses related to a veteran's gravesite, burial, funeral, and transportation of remains to their final resting place.
Burial benefits are available to individuals who pay for a veteran's burial and funeral costs that are not reimbursed by any other organization. The updated burial benefits are:
Expanded reimbursement of transportation expenses, to include costs for transporting remains to state or tribal veterans' cemeteries in addition to previously eligible national cemeteries.
A more generous single payment rate for non-service-connected burial benefits.
Extension of the VA plot or interment allowance to tribal organizations.
The VA provides burial benefits for all legal burial types, including cremation, burial at sea, and donation of remains to a medical school. Eligible individuals include a surviving spouse or legal partner, surviving child, parent, or executor of the veteran's estate. Additionally, the VA may pay burial benefits to a funeral home or third party who handled burial arrangements for a veteran whose remains are unclaimed.
Learn more about burial benefits and find additional information regarding flags, headstones, and markers here.
Hearing Jessica Lynch's Story of Survival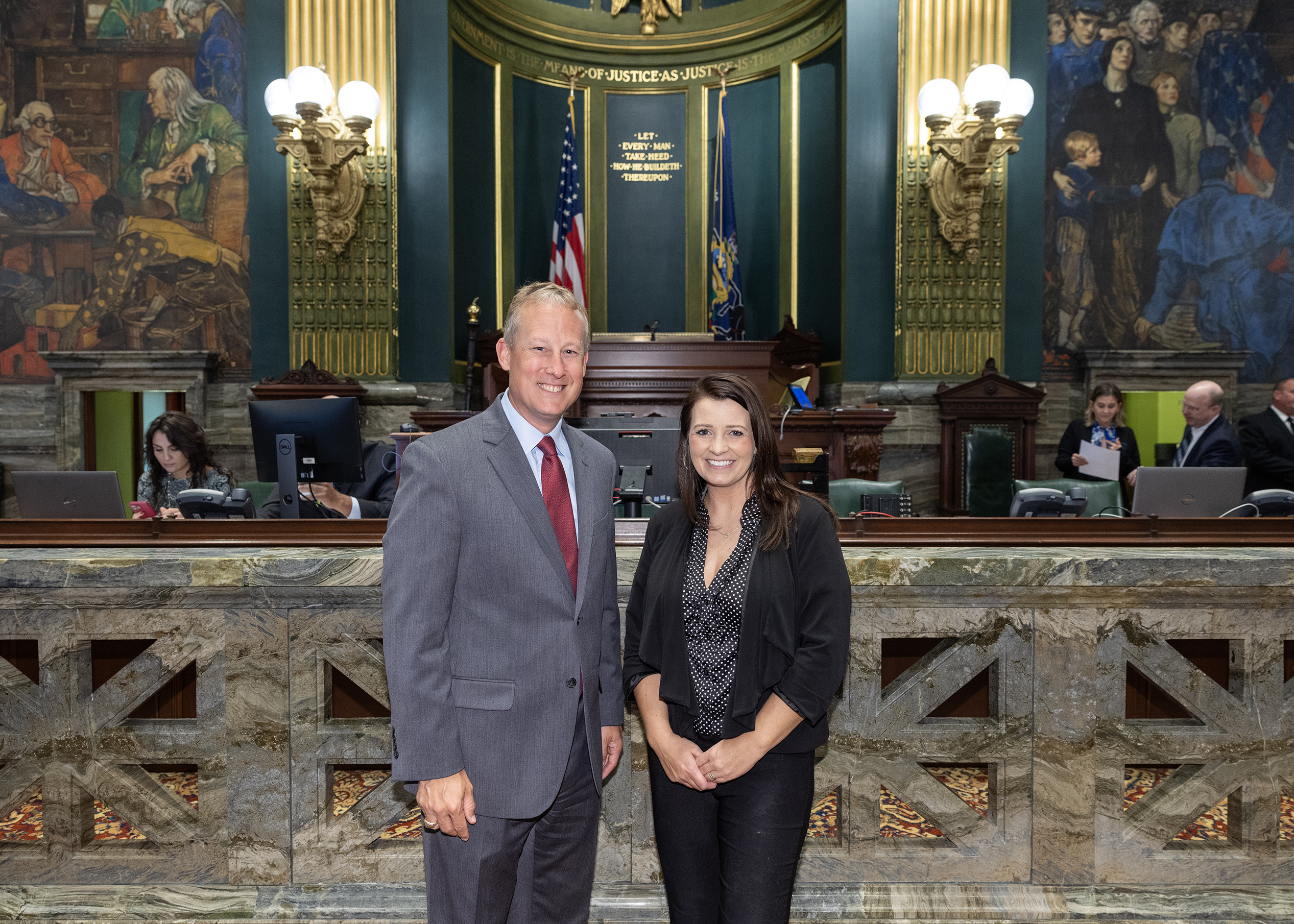 It was incredibly inspirational to meet and hear Jessica Lynch tell her story about her time as a prisoner of war in Iraq on the Senate floor. Jessica's bravery and resilience is extremely admirable, and she represents the best our country has to offer.
For more photos of Jessica's visit to the PA Capitol, visit my Instagram page here.
PACT Act Benefits and Eligibility Conversation
In case you missed it, the VA recently joined Veterans of Foreign Wars (VFW) and Vietnam Veterans of America (VVA) live on Facebook to discuss PACT Act benefits eligibility, who is impacted, and what veterans need to do now.
Watch the full conversation here.
What are Vet Centers?

VA vet centers provide free and confidential readjustment counseling for war-zone veterans and their families, from World War II to the current Global War on Terror.
Vet centers are small, non-medical, counseling centers conveniently located in our region. They're staffed by highly trained counselors and team members dedicated to seeing you through the challenges that come with managing life during and after the military.
Our region is served by the Lancaster Vet Center, which is one of 12 vet centers in Pennsylvania and more than 300 across the country. Whether you come in for one-on-one counseling or to participate in a group session, at vet centers you can form social connections, try new things and build a support system with people who understand you and want to help you succeed.
Who is Eligible to Receive Services at Vet Centers?
Vet center services are available to veterans at no cost, regardless of discharge character, and without the need to be enrolled in VA health care or having a service-connected disability. If you are a veteran or service member, including members of the National Guard and Reserve, you can access vet center services if you:
Served on active military duty in any combat theater or area of hostility.
Experienced military sexual trauma (regardless of gender or service era).
Provided mortuary services or direct emergent medical care to treat the casualties of war while serving on active military duty.
Performed as a member of an unmanned aerial vehicle crew that provided direct support to operations in a combat theater or area of hostility.
Accessed care at a Vet Center prior to Jan. 2, 2013 as a Vietnam-era veteran.
Served on active military duty in response to a national emergency or major disaster declared by the president, or under orders of the governor or chief executive of a state in response to a disaster or civil disorder in that state.
Are a current or former member of the Coast Guard who participated in a drug interdiction operation, regardless of the location.
Contacting Your Local Vet Center
Even if you are unsure if you meet the criteria to receive services from a vet center, please contact a center.
Center services are also available to family members when their participation would support the growth and goals of the veteran or active-duty service member. If you consider them family, so does your local center. Bereavement services are also available to family members of veterans who were receiving vet center services at the time of the veteran's death, and to the families of service members who died while serving on active duty.
The Lancaster Vet Center, located at 1817 Olde Homestead Lane, Suite 207, Lancaster, PA 17601, can be contacted at 717-283-0735 or toll free 24/7 at 1-877-WAR-VETS (927-8387).
The other vet center locations in Pennsylvania are:
Bucks County Vet Center, 2 Canals End Road, Suite 201B, Bristol, PA 19007, 215-823-4590
DuBois Vet Center, 100 Meadow Lane, Suite 8, DuBois, PA 15801, 814-372-2095
Erie Vet Center, 240 West 11th Street, Suite 105, Erie, PA 16501, 814-453-7955
Harrisburg Vet Center, 1500 N. Second Street, Harrisburg, PA 17102, 717-782-3954
Norristown Vet Center, 320 East Johnson Highway, Suite 201, Norristown, PA 19401, 215-823-5245
City Center Philadelphia Vet Center, 801 Arch Street, Suite 502, Philadelphia, PA 19107, 215-627-0238
Northeast Philadelphia Vet Center, 101 East Olney Avenue, Philadelphia, PA 19120, 215-924-4670
Pittsburgh Vet Center, 2500 Baldwick Road, Suite 15, Pittsburgh, PA 15205, 412-920-1765
Scranton Vet Center, 1002 Pittston Avenue, Scranton, PA 18505, 570-344-2676
White Oak Vet Center, 2001 Lincoln Way, Suite 280, White Oak, PA 15131, 412-678-7704
Williamsport Vet Center, 49 East Fourth Street, Suite 104, Williamsport, PA 17701, 570-327-5281
For more information, please visit www.vetcenter.va.gov.

If you are not already subscribed to this newsletter please sign up here.