If you know a veteran, please forward this issue to him or her as it provides important updates, resources, and information.
In this Update:
New Military Themed License Plates Now Available
How to Apply for a Veterans ID Card
VA Announces Reset of Electronic Health Record Project
VA, NIH Launch Study of Gulf War Illness
DEAN is Meeting Veterans Where They are Through Health Care Innovation
VA's Goal to Prevent and End Veterans Homelessness in 2023
Paving Paths to Reentry for Homeless Veterans
What are Vet Centers?
Who is Eligible to Receive Services at Vet Centers?
Contacting Your Local Vet Center
---
New Military Themed License Plates Now Available
Because of legislation passed by the General Assembly, new military themed license plates will be available throughout the commonwealth. Two of these new plates – the Air Medal license plate and the Afghanistan and Iraq Veterans license plate – recognize veterans' special contributions during their service. The third is the Blue Star Family license plate for family members of an active-duty, Reserve, or National Guard service member.
All three are available for passenger cars or trucks with a registered gross weight of not more than 14,000 pounds for a fee of $23.
More information, including eligibility requirements and images of license plates, is available here.
How to Apply for a Veterans ID Card
Many former service members are unsure how to prove they are a veteran to take advantage of discounts offered by businesses. These include restaurants, hotels, stores, recreational activities, home improvement, and more.
The easiest way is to apply for the U.S. Department of Veterans Affairs' Veterans ID Card (VIC), which is a digital photo ID you can use to get those discounts. Since September 2022, all new Veterans ID cards have been digital. A veteran with a physical ID card can continue using it to get discounts. The VIC is separate from the VA health care ID, which a veteran receives when enrolling in VA health care.
Find out how to apply for a digital card here. If you have any questions or need help, email VA's VIC program at vetidcard@va.gov.
VA Announces Reset of Electronic Health Record Project
The U.S. Department of Veterans Affairs (VA) has announced future deployments of the new Electronic Health Record (EHR) will be halted while the agency prioritizes improvements at the five sites that currently use the new EHR, as part of a larger program reset.
During this reset, the department says it will fix issues with the EHR that were identified during the recent "assess and address" period, continue to listen to veterans and clinicians about their experience with the EHR, and redirect resources to focus on optimizing the EHR at the sites where it is currently in use.
The VA has said additional deployments will not be scheduled until the agency is confident the new EHR is highly functioning at current sites and ready to deliver for veterans and VA clinicians at future sites.
According to the department, such readiness will be demonstrated by clear improvements in the clinician and veteran experience; sustained high performance and high reliability of the system itself; improved levels of productivity at the sites where the EHR is in use; and more.
When these criteria have been met and the reset period concludes, the VA said it will release a new deployment schedule and restart deployment activities.
The VA has indicated its goal for the new, modernized EHR is to provide meaningful improvement to veterans' health outcomes and benefits decisions, with the department making clear it remains committed to successfully implementing the new system across the nation.
VA, NIH Launch Study of Gulf War Illness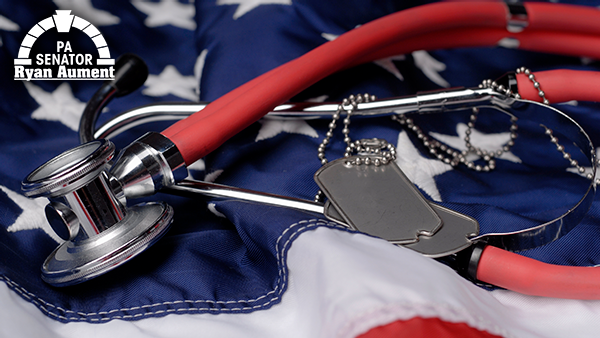 The VA and National Institutes of Health have begun a joint, five-year study that aims to explain the chronic symptoms of Gulf War Illness.
According to those involved, the study may lead to more definitive diagnostic criteria for Gulf War Illness, development of new diagnostic testing, and potential treatments.
Gulf War Illness affects multiple systems in the body and includes chronic symptoms such as fatigue, headache, memory and cognitive difficulties, joint and muscle pain, poor sleep, and problems with gastrointestinal and respiratory function.
This disease affects about a third of the nearly 700,000 men and women who served in the Persian Gulf during operations Desert Shield and Desert Storm.
Read more about the new study here.
DEAN is Meeting Veterans Where They are Through Health Care Innovation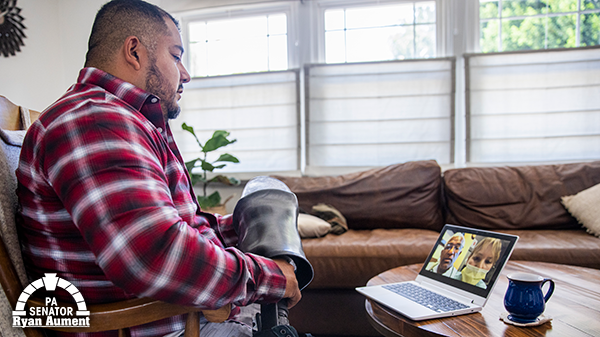 Making health care more accessible is something we would all like to see occur, especially those of us living in rural areas where it may be difficult to find health care providers.
For veterans, the VA's Office of Discovery, Education, and Affiliate Networks (DEAN) seeks to ensure veterans have access to the most innovative health care solutions by promoting medical research initiatives, training health care professions, and developing community partnerships.
Meeting veterans where they are not only means transcending the physical boundaries of location and distance, but better understanding veterans' experience of health and health care. DEAN, through its myriad programs and initiatives, is trying to do just that through health care innovations that let veterans be more independent.
You can read more about those innovations – such as its virtual physical therapy program, the "DropEase" program, and its Veteran eXpeRience events – here.
VA's Goal to Prevent and End Veteran Homelessness in 2023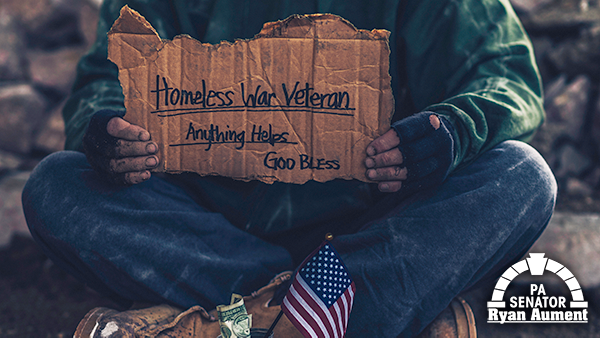 For many veterans, their service to us and our nation comes with a heavy cost, making them more vulnerable to suicide, physical and mental illness, substance use disorders, and homelessness.
According to government statistics, on any given night, there are around 37,000 veterans experiencing homelessness across our country. Fortunately, that number has decreased by about 50% since 2009, but there are still so many in need of help. Those who study and work with the homeless indicate homelessness is a dynamic situation; most folks who are homeless only experience homelessness for a fairly short period of time, so there's a lot of turnover in the population.
That's why the VA has stated its goals for 2023 are:
To place at least 38,000 more veterans experiencing homelessness into permanent housing.
To ensure that at least 95% of the veterans housed in 2023 do not return to homelessness during the year. Of those who return to homelessness, the VA says it will ensure that at least 90% are rehoused or on a path to rehousing by the end of 2023.
To engage with at least 28,000 unsheltered veterans to help them obtain housing and other wraparound services. This goal represents a more than 10% increase in the number of unsheltered veterans reached during 2022.
Read more about the VA's goals to end veterans' homelessness here.
Paving Pathways to Reentry for Homeless Veterans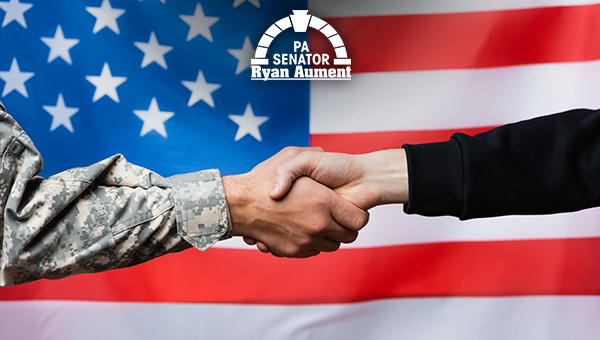 A lack of stable housing is a well-documented risk factor for incarceration, and incarceration is a risk factor for homelessness.
According to the VA, about half of all veterans enrolled in the department's homeless programs have been involved in the justice system, and once a male veteran establishes a history of incarceration, they are 3.5 times more likely to experience homelessness, creating a dangerous cycle that can perpetuate and escalate if veterans do not receive the resources and support they need.
To that end, the VA operates such things as the Veterans Justice Outreach, the Veterans Re-entry Search Service, the Health Care for Re-entry Veterans program, and the Legal Services for Veterans program.
You can read more about these programs and more supports here.
What are Vet Centers?

VA vet centers provide free and confidential readjustment counseling for war-zone veterans and their families, from World War II to the current Global War on Terror.
Vet centers are small, non-medical, counseling centers conveniently located in our region. They're staffed by highly trained counselors and team members dedicated to seeing you through the challenges that come with managing life during and after the military.
Our region is served by the Lancaster Vet Center, which is one of 12 vet centers in Pennsylvania and more than 300 across the country. Whether you come in for one-on-one counseling or to participate in a group session, at vet centers you can form social connections, try new things and build a support system with people who understand you and want to help you succeed.
Who is Eligible to Receive Services at Vet Centers?
Vet center services are available to veterans at no cost, regardless of discharge character, and without the need to be enrolled in VA health care or having a service-connected disability. If you are a veteran or service member, including members of the National Guard and Reserve, you can access vet center services if you:
Served on active military duty in any combat theater or area of hostility.
Experienced military sexual trauma (regardless of gender or service era).
Provided mortuary services or direct emergent medical care to treat the casualties of war while serving on active military duty.
Performed as a member of an unmanned aerial vehicle crew that provided direct support to operations in a combat theater or area of hostility.
Accessed care at a Vet Center prior to Jan. 2, 2013 as a Vietnam-era veteran.
Served on active military duty in response to a national emergency or major disaster declared by the president, or under orders of the governor or chief executive of a state in response to a disaster or civil disorder in that state.
Are a current or former member of the Coast Guard who participated in a drug interdiction operation, regardless of the location.
Contacting Your Local Vet Center
Even if you are unsure if you meet the criteria to receive services from a vet center, please contact a center.
Center services are also available to family members when their participation would support the growth and goals of the veteran or active-duty service member. If you consider them family, so does your local center. Bereavement services are also available to family members of veterans who were receiving vet center services at the time of the veteran's death, and to the families of service members who died while serving on active duty.
The Lancaster Vet Center, located at 1817 Olde Homestead Lane, Suite 207, Lancaster, PA 17601, can be contacted at 717-283-0735 or toll free 24/7 at 1-877-WAR-VETS (927-8387).
The other vet center locations in Pennsylvania are:
Bucks County Vet Center, 2 Canals End Road, Suite 201B, Bristol, PA 19007, 215-823-4590
DuBois Vet Center, 100 Meadow Lane, Suite 8, DuBois, PA 15801, 814-372-2095
Erie Vet Center, 240 West 11th Street, Suite 105, Erie, PA 16501, 814-453-7955
Harrisburg Vet Center, 1500 N. Second Street, Harrisburg, PA 17102, 717-782-3954
Norristown Vet Center, 320 East Johnson Highway, Suite 201, Norristown, PA 19401, 215-823-5245
City Center Philadelphia Vet Center, 801 Arch Street, Suite 502, Philadelphia, PA 19107, 215-627-0238
Northeast Philadelphia Vet Center, 101 East Olney Avenue, Philadelphia, PA 19120, 215-924-4670
Pittsburgh Vet Center, 2500 Baldwick Road, Suite 15, Pittsburgh, PA 15205, 412-920-1765
Scranton Vet Center, 1002 Pittston Avenue, Scranton, PA 18505, 570-344-2676
White Oak Vet Center, 2001 Lincoln Way, Suite 280, White Oak, PA 15131, 412-678-7704
Williamsport Vet Center, 49 East Fourth Street, Suite 104, Williamsport, PA 17701, 570-327-5281
For more information, please visit www.vetcenter.va.gov.