If you know a veteran, please forward this issue to him or her as it provides important updates, resources, and information.
In this Update:
Veterans: Please Join Me for an Appreciation Breakfast
Next PACT Act Enrollment Deadline
Milestone Birthday for Lancaster County Veteran
VA, DoD Collaborating to Expand Breast Cancer Screening Eligibility
VA Mental Health Services Seek to Decrease Stigma Around Mental Health
You Can't Always See the Signs of a Crisis
VA Announces More Than $1 Billion in Grants to Combat Homelessness
What are Vet Centers?
Who is Eligible to Receive Services at Vet Centers?
Contacting Your Local Vet Center
---
Veterans: Please Join Me for an Appreciation Breakfast
On Monday, Nov. 20, from 8:30-10:30 a.m., I will be hosting a Veterans Appreciation Breakfast at Eden Resort, 222 Eden Road, Lancaster, in the Presidential Ballroom. A complimentary breakfast will be provided, along with a special music guest, and a presentation from 15th Sergeant Major of the Army Daniel A. Dailey as the keynote speaker.
Information about relevant legislation and veterans' benefits will also be available.
All veterans in the 36th District are invited to attend and may bring a spouse or guest. Seating is limited, so registration is required. If you'd like to attend, please RSVP online here.
Next PACT Act Enrollment Deadline
Until Sept. 30, at 11:59 p.m., veterans who deployed to a combat zone, never enrolled in U.S. Department of Veterans Affairs (VA) health care, and left the military between Sept. 11, 2001, and Oct. 1, 2013, are eligible to enroll directly in VA health care through the PACT Act. This special enrollment period gives veterans who served in Iraq, Afghanistan, and other combat zones an opportunity to enroll directly in VA health care without first applying for disability compensation benefits.
The VA is encouraging all of these veterans to visit VA.gov/PACT or call 1-800-MYVA411 to learn more and sign up for VA health care before the deadline. Even if you don't need this care now, you may need it in the future, and once you're in, you have access for life. But don't wait – the deadline is Sept. 30.
Milestone Birthday for Lancaster County Veteran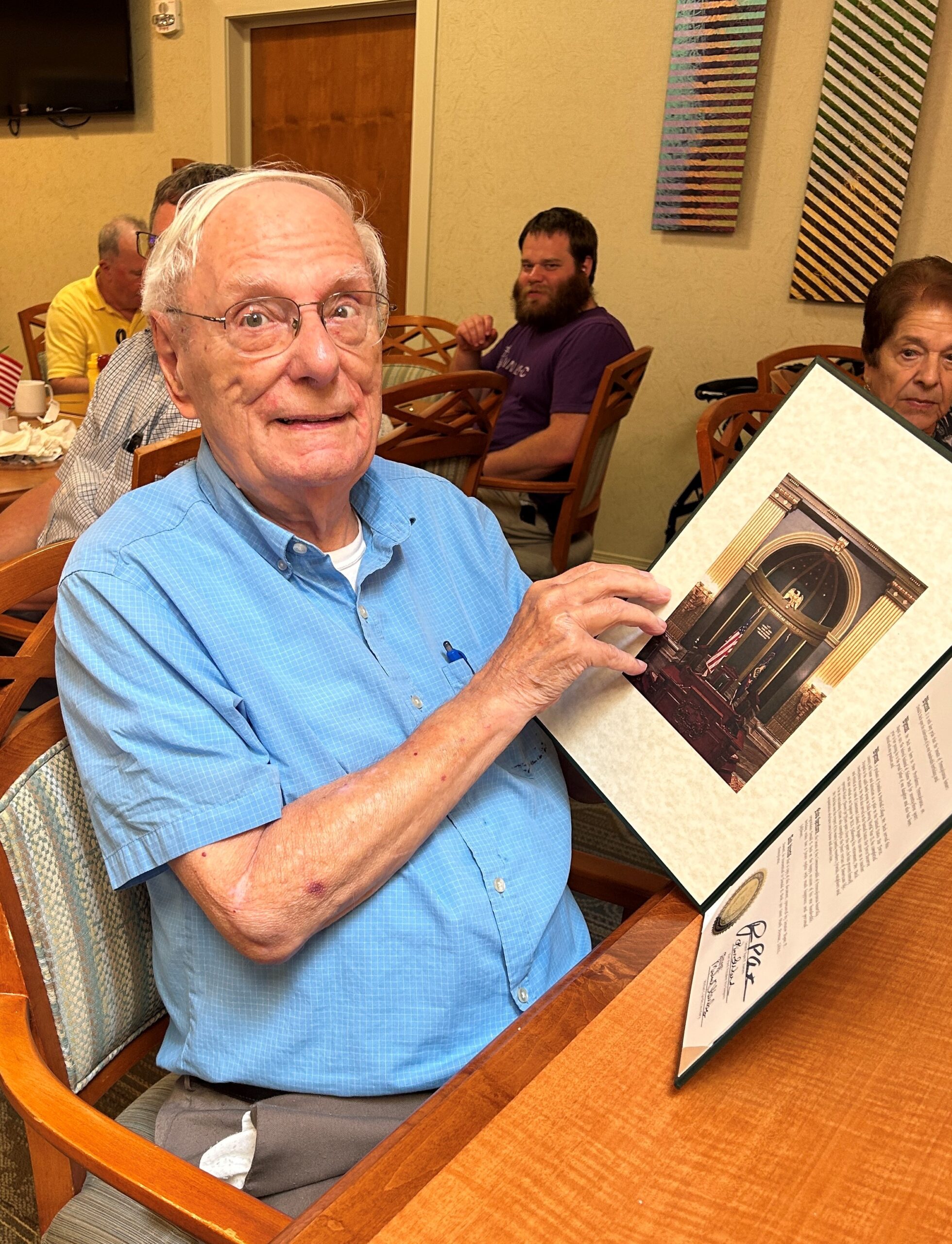 Happy belated 100th birthday to Lititz resident, Donald Beck! Mr. Beck served our nation with honor as a WWII USAF pilot and retired as a lieutenant colonel from the USAF Reserves. He was also a teacher, engineer, and flower shop owner. Best wishes to Donald!
VA, DoD Collaborating to Expand Breast Cancer Screening Eligibility
The Dr. Kate Hendricks Thomas Supporting Expanded Review for Veterans in Combat Environment (SERVICE) Act was signed into law last year to expand breast cancer screening eligibility for veterans and ensure research continues to advance our knowledge of toxic exposures and breast cancer.
As part of the SERVICE Act, the VA will expand breast cancer risk assessments and clinically appropriate mammograms to women veterans who have experienced toxic exposure. Additionally, the VA and the Department of Defense are working together to identify additional locations and time periods of service for toxic exposure, beyond those indicated in the current law. According to the agencies, this will expand eligibility for these services in the future.
If you are not currently enrolled in VA health care, you still may be eligible for a screening due to expanded eligibility under the SERVICE Act. You can explore health care enrollment here.
With the enactment of the PACT Act, the VA is now authorized to provide care and benefits to millions of toxic-exposed veterans and their survivors. You can contact your VA primary care provider to learn more or visit the PACT Act website. To discover the full range of VA health services for women veterans, visit Women's Health Care Needs | Veterans Affairs (va.gov), or call the Women Veterans Call Center at 855-829-6636.
VA Mental Health Services Seek to Decrease Stigma Around Mental Health
Veterans and service members experience post-traumatic stress disorder (PTSD) at higher rates than the general population. But many veterans are unaware of the resources available to them or are hesitant to seek treatment.
The VA provides mental health services for PTSD, mood disorders, anxiety disorders, and more. The VA offers a wide array of service through its VA Telehealth, including its TeleMental Health program which remotely connects veterans with a VA mental health provider from the location of their choice. All they need is a computer or internet-capable device.
Veterans also have access to VA's suite of mental health apps developed with input from veterans. VA apps can enable veterans to be more involved in their care and manage their symptoms. Veterans can use these free self-guided apps to supplement their traditional mental health treatment through the VA.
Those apps include the PTSD Coach app, the PTSD Family Coach app, the AIMS for Anger Management app, and the CBT-i (cognitive behavioral therapy for insomnia) Coach app.
App users can also quickly connect to support, such as the Veterans Crisis Line or Vet Center Call Center.
While these apps are valuable tools, it's important to note that only a trained provider can diagnose PTSD. The apps don't replace treatment with a health care professional. Anyone who needs mental health treatment should schedule an appointment with a provider. If you are not already using VA medical services, contact your nearest VA medical center or Vet Center to talk about your needs and how to enroll.
To learn more about VA mental health apps and resources, visit the National Center for PTSD's webpage and the VA Mobile website.
You Can't Always See Signs of a Crisis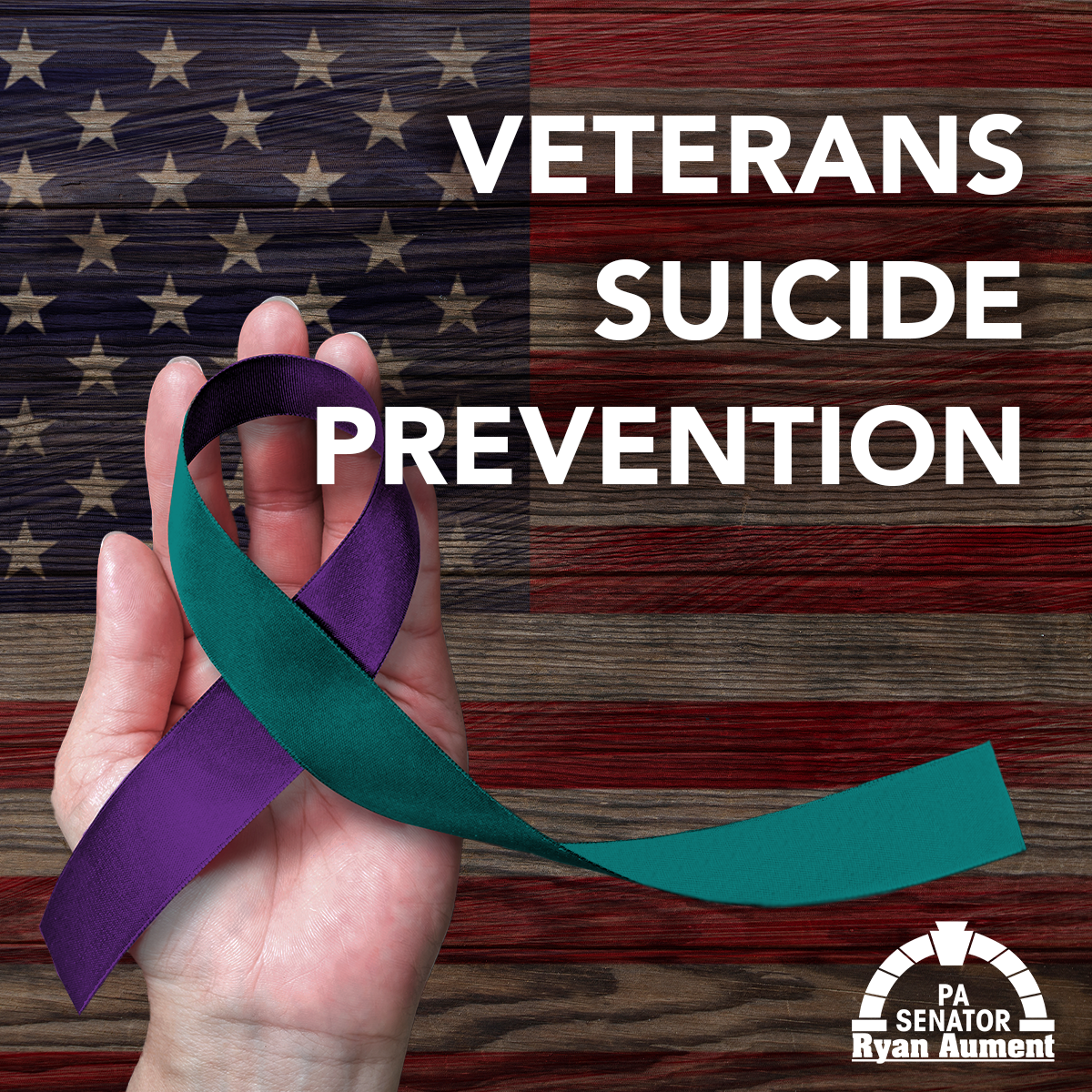 While it's always important to be aware of signs that a veteran is struggling and may be heading toward a crisis or having thoughts of suicide, not all signs are obvious.
According to the VA's Office of Mental Health and Suicide Prevention, some signs of a crisis are internal, invisible, and intangible.
The VA notes these signs can be such things as a usually sociable person staying home when friends are getting together, giving away prized possessions, securing long-term care for their pets, someone starting to miss doctor's appointments, or not responding to phone calls, emails, or texts.
Those in the military are trained to downplay their burdens and feelings of discomfort to put the mission first. Upon becoming a military veteran, that training just doesn't disappear. This can lead veterans to try to bury their challenges.
Making sure we all understand the range of what a crisis may look like can help in finding needed support and preventing suicide. You can read more about how to do that here.
If you feel like you may be in crisis, or you feel like a veteran you care about may be in crisis, contact the Veterans Crisis Line: Dial 988 then press 1, chat at VeteransCrisisLine.net/Chat, or text 838255. Caring, qualified responders are ready to listen and help 24/7.
If you think a crisis might happen but there's no immediate danger, take a look at the VA's suicide prevention website. You can also visit VeteransCrisisLine.net to learn more about crisis and how to find local resources.
VA Announces More Than $1 Billion in Grants to Combat Homelessness
VA recently announced more than $1 billion in grants will be awarded this year to help homeless and at-risk veterans.
The VA is awarding 256 grants totaling approximately $799 million through its Supportive Services for Veteran Families program. Grants will go to community organizations that help rapidly rehouse veterans and their families, prevent the imminent loss of veterans' homes, or identify more suitable housing situations for veterans and their families.
Another 454 grants totaling approximately $257 million will be awarded through the Homeless Providers Grant and Per Diem program. This money will be used by community organizations that provide veterans with transitional housing and case management — including connecting veterans to VA benefits, community-based services, and permanent housing.
Through July 2023, 26,470 veterans have been permanently housed this calendar year, which the VA says puts it on pace to exceed its goal of housing 38,000 homeless veterans in 2023.
These grants are a critical part of VA's efforts to provide housing for veterans in collaboration with the community. For more information about VA's efforts to end veteran homelessness, visit VA.gov/homeless.
What are Vet Centers?

VA vet centers provide free and confidential readjustment counseling for war-zone veterans and their families, from World War II to the current Global War on Terror.
Vet centers are small, non-medical, counseling centers conveniently located in our region. They're staffed by highly trained counselors and team members dedicated to seeing you through the challenges that come with managing life during and after the military.
Our region is served by the Lancaster Vet Center, which is one of 12 vet centers in Pennsylvania and more than 300 across the country. Whether you come in for one-on-one counseling or to participate in a group session, at vet centers you can form social connections, try new things and build a support system with people who understand you and want to help you succeed.
Who is Eligible to Receive Services at Vet Centers?
Vet center services are available to veterans at no cost, regardless of discharge character, and without the need to be enrolled in VA health care or having a service-connected disability. If you are a veteran or service member, including members of the National Guard and Reserve, you can access vet center services if you:
Served on active military duty in any combat theater or area of hostility.
Experienced military sexual trauma (regardless of gender or service era).
Provided mortuary services or direct emergent medical care to treat the casualties of war while serving on active military duty.
Performed as a member of an unmanned aerial vehicle crew that provided direct support to operations in a combat theater or area of hostility.
Accessed care at a Vet Center prior to Jan. 2, 2013 as a Vietnam-era veteran.
Served on active military duty in response to a national emergency or major disaster declared by the president, or under orders of the governor or chief executive of a state in response to a disaster or civil disorder in that state.
Are a current or former member of the Coast Guard who participated in a drug interdiction operation, regardless of the location.
Contacting Your Local Vet Center
Even if you are unsure if you meet the criteria to receive services from a vet center, please contact a center.
Center services are also available to family members when their participation would support the growth and goals of the veteran or active-duty service member. If you consider them family, so does your local center. Bereavement services are also available to family members of veterans who were receiving vet center services at the time of the veteran's death, and to the families of service members who died while serving on active duty.
The Lancaster Vet Center, located at 1817 Olde Homestead Lane, Suite 207, Lancaster, PA 17601, can be contacted at 717-283-0735 or toll free 24/7 at 1-877-WAR-VETS (927-8387).
The other vet center locations in Pennsylvania are:
Bucks County Vet Center, 2 Canals End Road, Suite 201B, Bristol, PA 19007, 215-823-4590
DuBois Vet Center, 100 Meadow Lane, Suite 8, DuBois, PA 15801, 814-372-2095
Erie Vet Center, 240 West 11th Street, Suite 105, Erie, PA 16501, 814-453-7955
Harrisburg Vet Center, 1500 N. Second Street, Harrisburg, PA 17102, 717-782-3954
Norristown Vet Center, 320 East Johnson Highway, Suite 201, Norristown, PA 19401, 215-823-5245
City Center Philadelphia Vet Center, 801 Arch Street, Suite 502, Philadelphia, PA 19107, 215-627-0238
Northeast Philadelphia Vet Center, 101 East Olney Avenue, Philadelphia, PA 19120, 215-924-4670
Pittsburgh Vet Center, 2500 Baldwick Road, Suite 15, Pittsburgh, PA 15205, 412-920-1765
Scranton Vet Center, 1002 Pittston Avenue, Scranton, PA 18505, 570-344-2676
White Oak Vet Center, 2001 Lincoln Way, Suite 280, White Oak, PA 15131, 412-678-7704
Williamsport Vet Center, 49 East Fourth Street, Suite 104, Williamsport, PA 17701, 570-327-5281
For more information, please visit www.vetcenter.va.gov.