February 7, 2020
Concerns Raised About Governor Wolf's Budget Plan
Governor Wolf unveiled his 2020-21 state budget proposal earlier this week. Although many of the ideas presented by the governor are laudable, I have serious concerns about the $1.5 billion in new spending and more than a billion dollars in new borrowing.
The state is already operating at a deficit due to supplemental spending; adding billions in new obligations could threaten the economic progress we have seen over the past several years. My goal over the next several months will be to work toward a more fiscally responsible product.
In spite of these concerns, I believe other parts of the budget are ripe for compromise. I expect that Governor Wolf's focus on the student debt crisis will lead to progress toward tackling one of the most challenging financial problems of our generation. I plan to introduce reforms in the near future to address this crisis without the need for new spending or debt backed by the general credit and taxing power of the Commonwealth.
My budget statement with Senator Scott Martin is available here. More of my thoughts on the budget are available in the video below.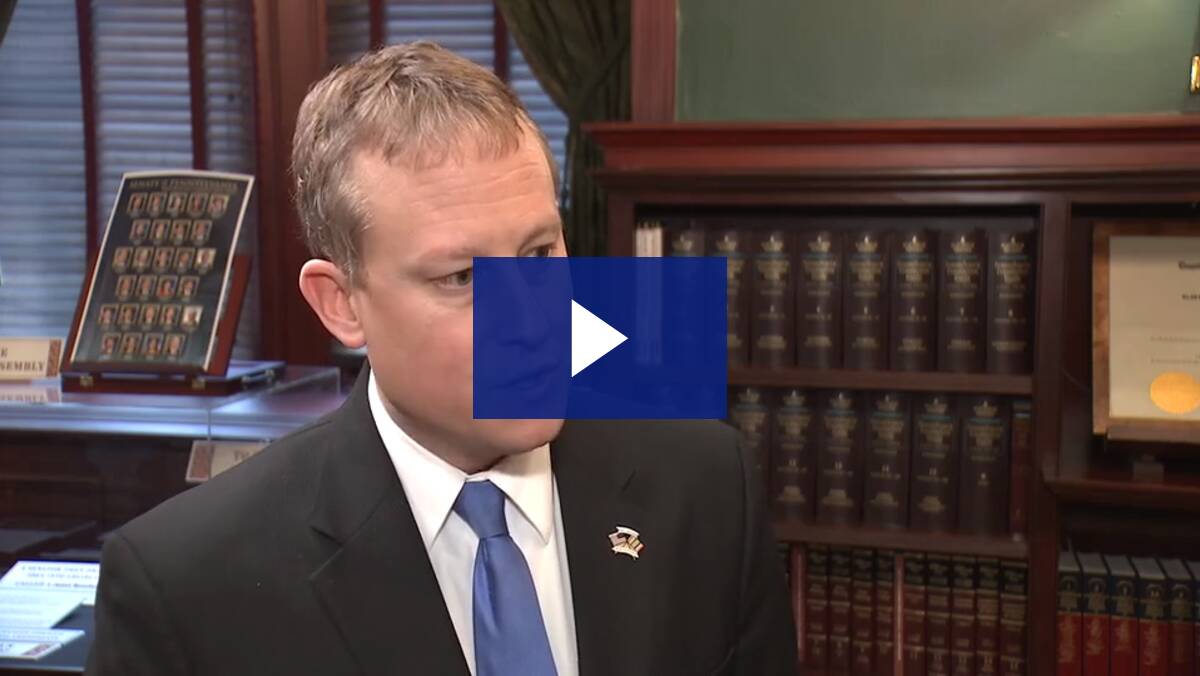 Seats Still Available for February 12 REAL ID Seminar
I look forward to hosting a seminar in Lititz on February 12 in conjunction with my colleague Senator Scott Martin to offer more information about the new REAL ID option for driver's licenses and state-issued photo identification cards. The seminar will offer information about the new photo identification standards that go into effect for Pennsylvanians on October 1.
Presentations will be held at 4 p.m. and 6 p.m. The 4 p.m. session is full, but seats are still available for the 6 p.m. presentation. REAL IDs will not be issued at this event; the seminar is for informational purposes only.
The seminar will be held at the Lancaster Airport Terminal, located at 500 Airport Road.
A link to register for the seminar is available here.
---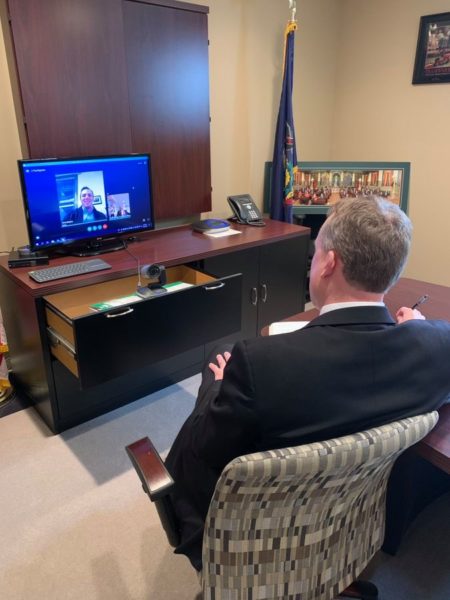 I recently held a meeting at my Lititz District Office with NeuroFlow CEO Chris Molaro via Skype. Chris and I discussed gaps in the behavioral health system and how veterans and civilians alike face far too many barriers when it comes to receiving appropriate, timely care.
Skype is always an option if you would like to schedule a meeting, but are unable to travel to my Capitol or District Office.
---
Tax Filing Season Now Open
The Pennsylvania Department of Revenue is reminding Pennsylvanians about tax filing options for 2019 tax returns. A number of electronic filing options are available, including the Padirectfile option to file state taxes directly through the Department of Revenue's website.
A number of state tax forms are also available in my district office in Lititz. More information on tax filing options is available here.
Free Tax Assistance Available for Low-Income Families
The United Way of Lancaster County is encouraging low-income community residents who need help with filing their taxes to take advantage of its Volunteer Income Tax Assistance (VITA) program. VITA offers free tax preparation services for families who earned less than $62,000 in 2019.
More information about the program is available here.
County Assistance Offices Will Temporarily Close on February 14
All County Assistance Offices (CAO), processing centers, and customer service centers will be closed on February 14, 2020, in order to install a statewide system update. During the closure, CAO workers will not be able to access case information, print new EBT cards, or process applications, renewals, or document uploads.
In addition, the COMPASS website and the myCOMPASS mobile app will also be offline during the closure. EBT cards will still function normally, and EBT payments scheduled for February 14 will still be processed as usual. The LIHEAP Crisis Hotline will remain open in order to help individuals who have a heating emergency.
All offices are scheduled to reopen on Tuesday, February 18 following the President's Day holiday on Monday.
---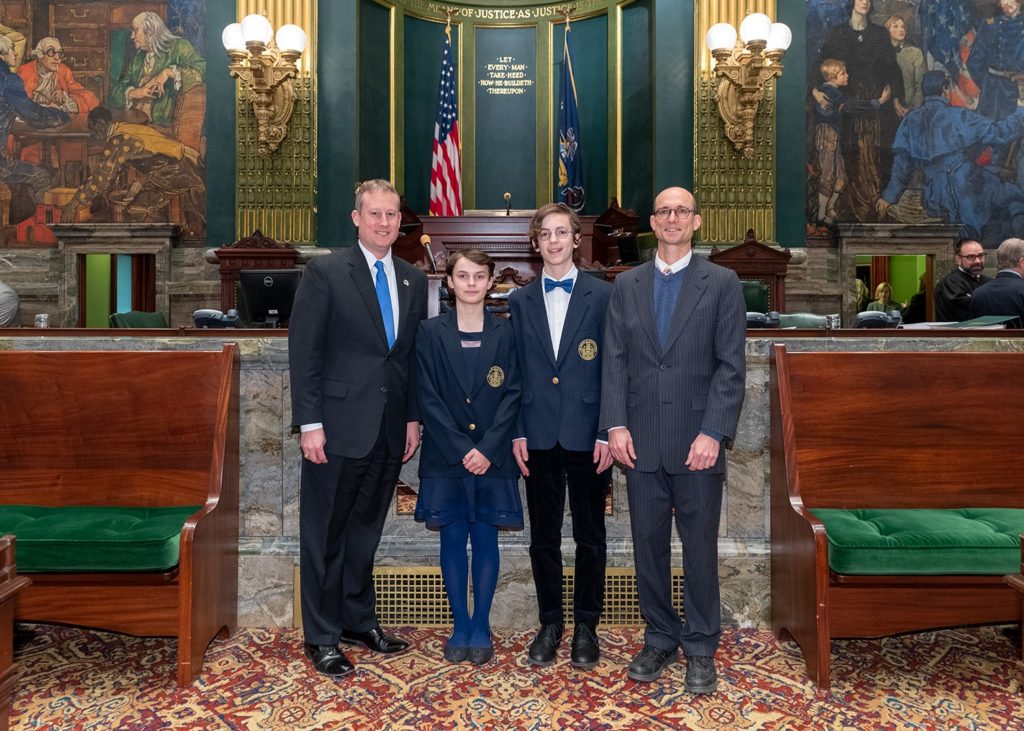 I appreciated the chance to host Centerville Middle School student Zeke Stephens and Rohrerstown Elementary School student Cecily Stephens at our State Capitol. Zeke and Cecily did an outstanding job serving as our guest pages on the floor of the Pennsylvania Senate.
---
Department of Health Offers Update on Coronavirus
The U.S. Centers for Disease Control and Prevention and the Pennsylvania Department of Health are monitoring the spread of the recent strain of the coronavirus, which originated in China. There are no confirmed cases of the disease in Pennsylvania to date, but state residents are encouraged to remain vigilant of the signs and symptoms of the virus, particularly if they have traveled to an affected region recently.
The Department of Health has a question-and-answer section about the virus on its website here.
---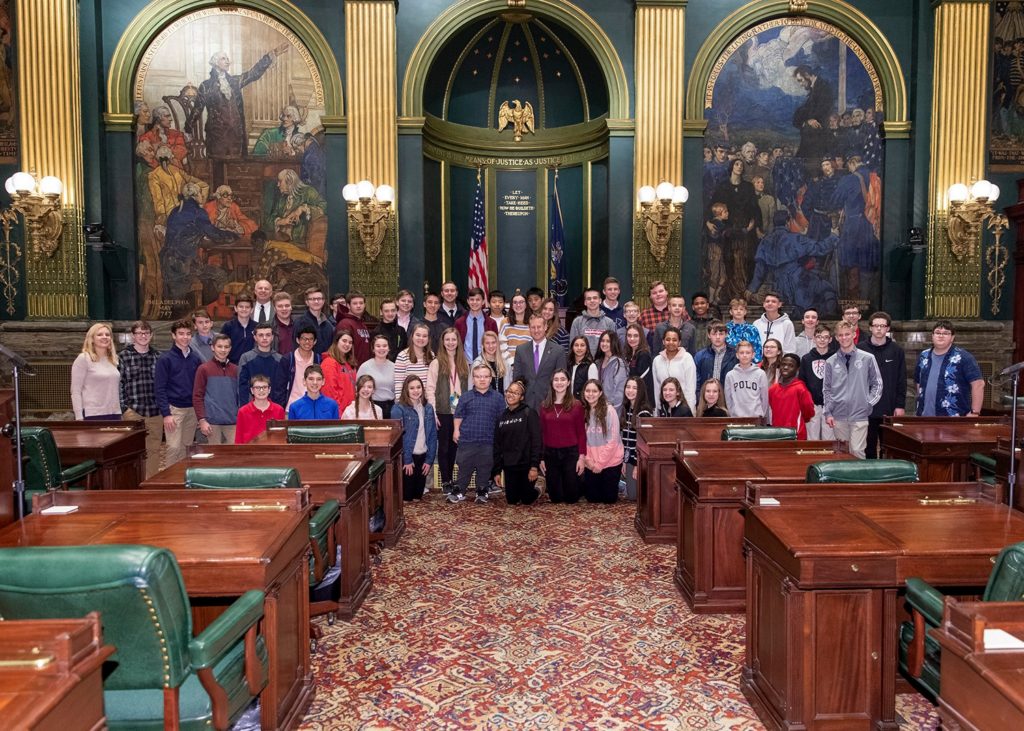 I had the pleasure of welcoming students from Mount Calvary Christian School to the Pennsylvania Capitol. They toured the building, and I was able to introduce them as my guests on the Senate floor before session.
---
SAVE THE DATES: Spring Outreach Events Scheduled for Local Communities
Staying in touch with the needs and views of local communities is one of the most important responsibilities of elected officials. I look forward to hosting a number of outreach events this spring, and I hope you can join me for one or more of the following events.
Coffee and Conversation – March 12 from 9 a.m. until 11 a.m. at Columbia Crossing, located at 41 Walnut Street in Columbia.
Telephone Town Hall – March 17 beginning at 6:30 p.m. Community residents can sign up to participate here.
Coffee and Conversation – April 14 from 9 a.m. until 11 a.m. at the Earl Township Municipal Building, located at 517 North Railroad Avenue in New Holland.
Town Hall Meeting – April 30 from 6:30 p.m. until 8 p.m. at Pleasant View Retirement Home, located at 544 North Penryn Road in Manheim.
Town Hall Meeting – May 7 from 6:30 p.m. until 8 p.m. at Garden Spot Village, located at 433 South Kinzer Avenue in New Holland.
More information on upcoming outreach events is available here.