Special Edition: 2021 Year in Review
Dear Friend,
At the beginning of 2021, the world looked a lot different than it does now, with statewide mask mandates, business closures, and capacity limits in full force. My focus then was on reopening our economy, getting students back into the classroom, and regaining a sense of normalcy.
After voters approved limiting the governor's emergency powers, we were able to transition our efforts to rebuilding our economy, reforming our damaged election system, fostering safe communities, and empowering parents with more control over their children's education.
This year was a challenging year for all of us, between the ongoing pandemic, increasing crimes rates, and rising inflation brought on by reckless policies handed down from the federal government. While there is certainly more work to be done to address these issues and more, we also have a lot of success to celebrate.
Below you'll find a recap of the highlights from this past year, as well as my legislative goals for next year and the results from a recent constituent survey on issues important to you. Thank you for your continued support as we work together to build a stronger Pennsylvania where every resident can experience earned success and upward economic mobility.
I look forward to continuing to represent you in Harrisburg in 2022.
God Bless,

State Senator Ryan P. Aument
36th Senatorial District
---
In This Update:
Good Government: Transparency & Restoring the Voice of the People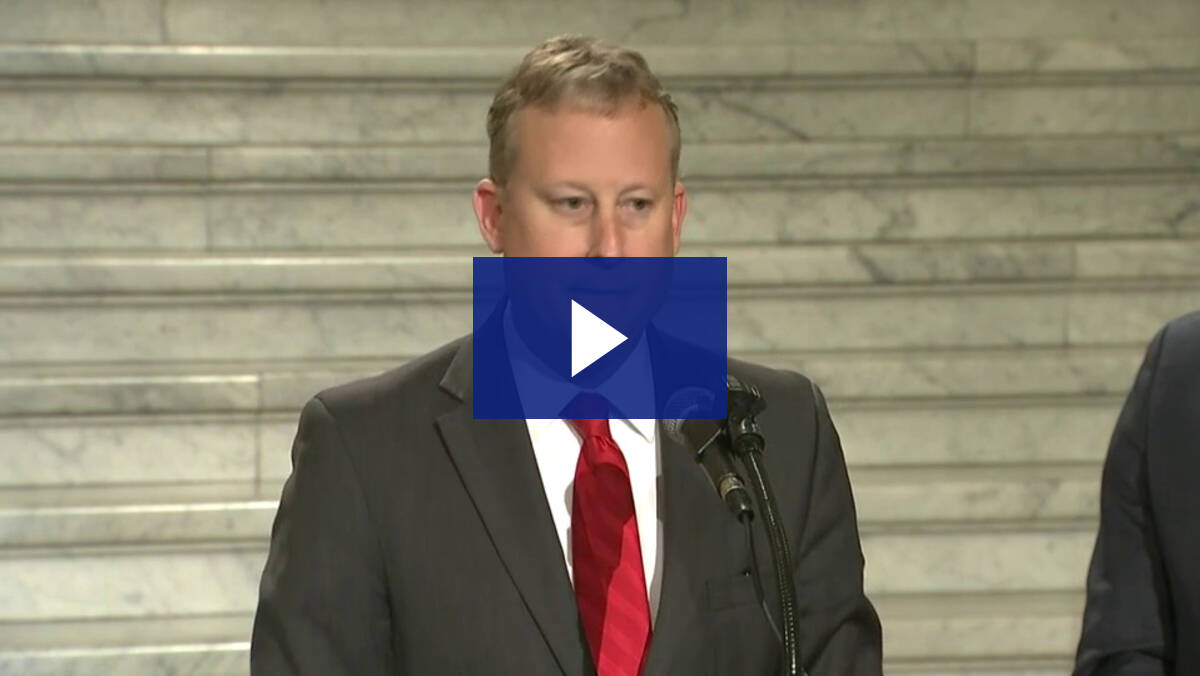 Senator Aument speaks in the Capitol rotunda in November 2021 about limiting executive authority.
Throughout the pandemic, it's become increasingly clear that good government reforms are desperately needed to address the inefficiencies, lack of transparency and accountability, overregulation, and breakdowns within our system of government here in Pennsylvania. Because so many other policy goals hinge on our government's ability to function properly, I put a lot of effort into pushing for reforms that eliminate corruption and return the power to the people where it truly belongs.
Specifically, some of the highlights would:
Further, here is a full timeline of my COVID-19 response actions and a timeline of what I have done to fight back against Gov. Wolf's unilateral shutdowns and COVID-19 mitigation orders.
Education Reform: Expanding Choice & Opportunity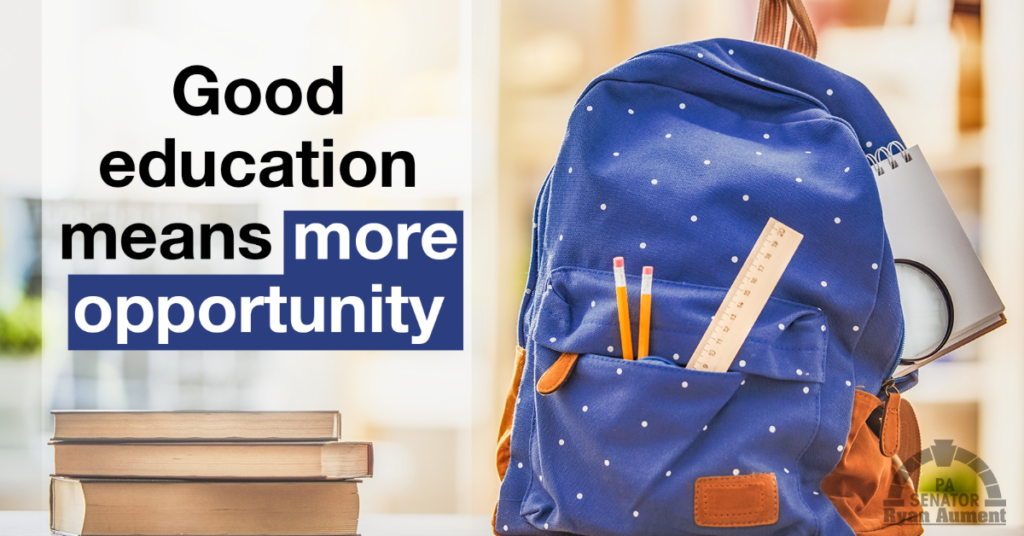 Between learning loss, education gaps, and general academic challenges created by the COVID-19 pandemic, students have had a tough year. To overcome these challenges, we've prioritized empowering parents to choose the education that best fits their child's needs and expanding opportunities for students to succeed after graduation. Specifically, some of the highlights would:
Election Reform: Restoring Faith in Pennsylvania Elections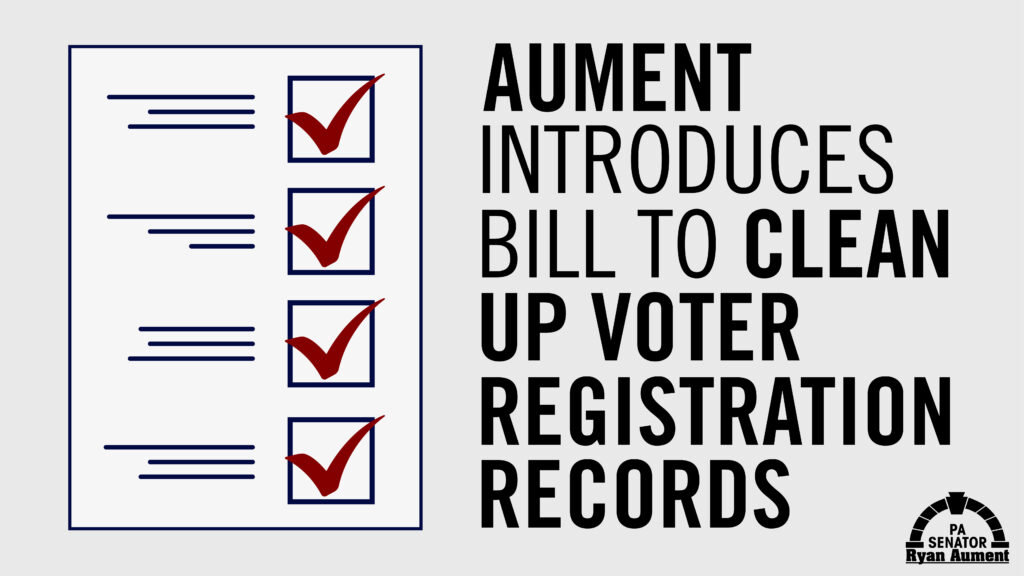 Even before the 2020 General Election, poll after poll showed that Pennsylvanians had concerns about the integrity of our elections and favored fixing the flaws in our system. This year, we've done a lot to heed that call to action, including advancing sweeping election reforms like voter ID and signature verification, conducting an audit of the 2020 General and 2021 Primary elections to identify problems and issue recommendations to fix them, and introducing dozens of proposed reforms to strengthen the integrity of Pennsylvania elections. Some of the highlights would:
Here is a full timeline of my actions on election reform.
Safe Communities: Protecting Residents & Supporting Law Enforcement and First Responders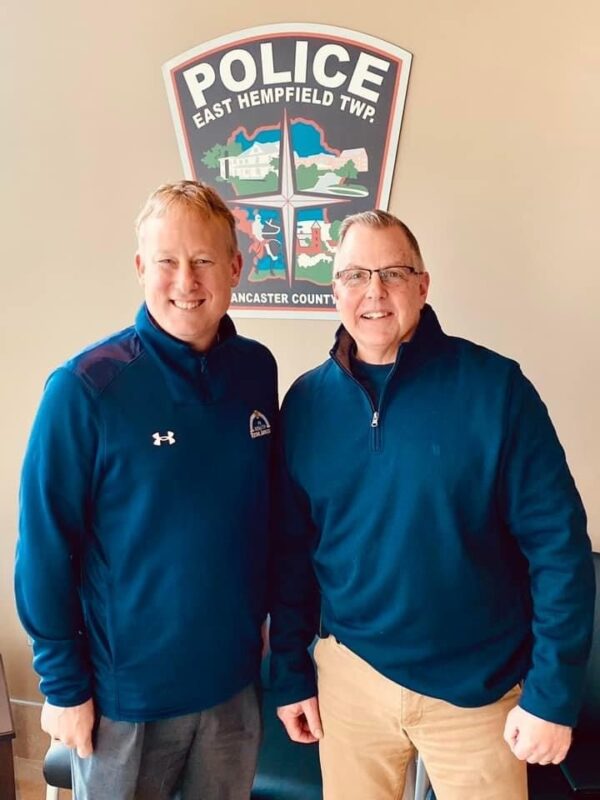 Senator Aument visits East Hempfield Township Police Department to meet with Chief Stephen Skiles and discuss ways lawmakers can support law enforcement officers.
After learning of a nearly 30% increase in homicides in 2020, I believe we must recommit ourselves to securing our communities and supporting law enforcement. Particularly during such uncertain times when violence seems to be spreading like wildfire, Pennsylvanians deserve to feel safe in their communities and in their homes. Defunding the police will not accomplish that. Instead, we should support our police while also advocating for programs that prevent crime before it's committed. Specifically, efforts from 2021 that would further this goal include:
Additionally, I sent a letter to the Chairman of the Senate Agriculture & Rural Affairs Committee, Sen. Elder Vogel (R-47), requesting that he convene a hearing for the purpose of reviewing the 2017 expansion of the sale of fireworks and potential ways to address the issues it created. The committee agreed to hold a hearing in December 2021.
Economy & Jobs: Rebuilding & Reimagining a Stronger Pennsylvania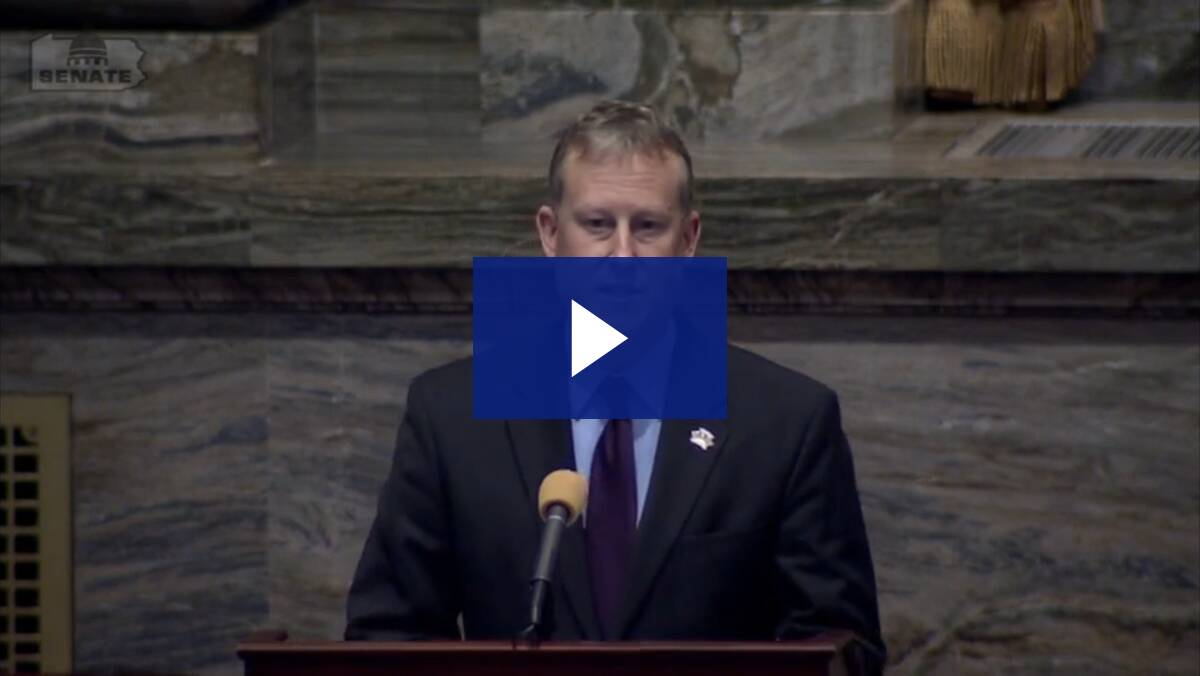 Senator Aument speaks on the Senate floor in June 2021 about bringing more jobs to PA.
Pennsylvania needs to be a place where every resident has the opportunity, and where new residents come, to experience earned success and upward economic mobility. We need to compete for new businesses and industry, and the jobs they create, to do just that. In an effort to create a more favorable business climate, create better job opportunities for Pennsylvanians, and encourage investment in our state and our residents, we advanced efforts to:
Additionally, the Senate Community, Economic & Recreational Development Committee held a hearing on the economic impact of the workforce shortage at the Lancaster Chamber of Commerce.
Review of 2021 Senate Accomplishments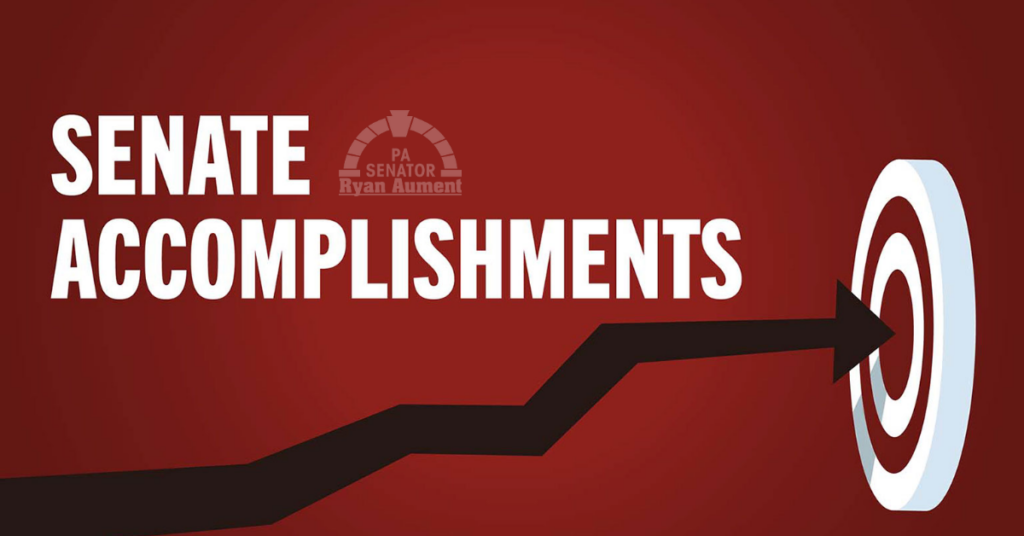 We began the second year of the 2021-22 legislative session with enactment of several key measures and more work to do.
This past fall, the Senate passed bills to ease nursing home staff shortages, enable more schools to combat pandemic learning loss, help farmers transport goods and make home deliveries, and make political campaigns more transparent.
You can review a complete rundown here.
Survey Results: YOUR Priorities and Looking Ahead to 2022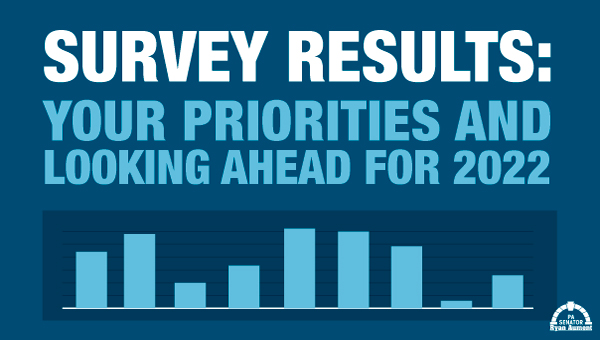 Special thanks to everyone who took the time to fill out the survey I conducted in January. The goal was to hear from you regarding your perspectives and priorities, so I appreciate your valuable responses.
Respondents overwhelmingly indicated their desire to increase the legitimacy of Pennsylvania's election system by requiring voters to show photo identification to vote in our elections. The majority also showed the desire for parents to have an active role in their children's educational experience by being able to send them to the school that best suits their specific needs.
Constituents also highlighted the need to do more to create new jobs by attracting businesses to the state and to protect Pennsylvania residents from preventable tragedies associated with the 2017 expansion of fireworks.
The full results of the survey are available here.
Many of these issues have already been a priority for me, and that will continue to be the case. In 2022, my efforts will be focused on economic opportunities like the corporate net income tax reduction, increasing access to flexible education options, and election reform.
As always, please feel free to reach out to me regarding your thoughts and concerns about state-related issues at any time. Your feedback drives the work I do in Harrisburg.