Thank you for subscribing to my E-newsletter. I am honored to serve the 36th Senatorial District and look forward to working with you toward building a stronger Pennsylvania. This E-newsletter serves to keep you updated on what is happening throughout  Lancaster County and what I am doing as your State Senator in Harrisburg – I hope that you find it helpful! Should you have any questions, comments, or concerns, please DO NOT reply to this email; instead, please feel free to contact me here.

In this Update:
Last Chance to Weigh In on My Survey Question About PA Joining the Regional Greenhouse Gas Initiative
Celebrating the Dedication of Those Working to Keep Us Safe
Revenue Department Extends Call Center Hours for Tax Season
Winter Utility Disconnection Moratorium Ends March 31
Adult Education Grants Available
Saturday is Mentored Youth Trout Day
Vietnam War Veterans Day March 29
---
Last Chance to Weigh In on My Survey Question About PA Joining the Regional Greenhouse Gas Initiative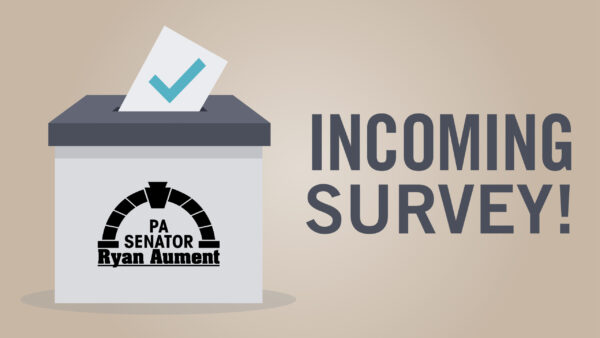 More than 800 entries have been submitted so far this month to my survey question regarding whether you support Gov. Tom Wolf's effort to unilaterally enter Pennsylvania into the Regional Greenhouse Gas Initiative (RGGI), a multi-state effort to reduce greenhouse gas emissions. Here are some of the comments so far:
"American creates the cleanest energy in the world. Until we return to energy independence through our own production of oil and gas it doesn't make sense to further damage our own economic footing while purchasing energy (oil and gas) from foreign producers." -Samuel from Lancaster, PA
"Industries the world over are moving toward renewable energy resources. Other states have successfully embraced RGGI. In the long-run energy prices will lower rather than increase. Why would we want to let PA linger behind?? How will any of PA's citizens benefit if climate change isn't addressed?? I'm looking to the future our grandchildren will inherit!" Bonnie from Lancaster, PA
"He does not have the authority to do so. It shouldn't even be a question." Melanie from Stevens, PA
Please click here if you would like to submit your feedback and answer my one-question survey about whether you support joining RGGI before the survey closes on Monday, March 28, at 9 a.m.
Celebrating the Dedication of Those Working to Keep Us Safe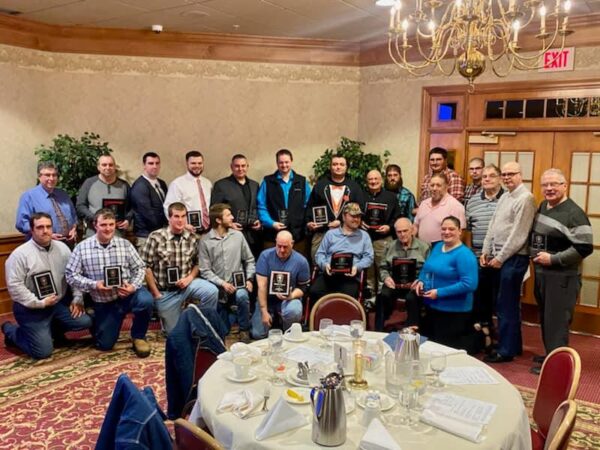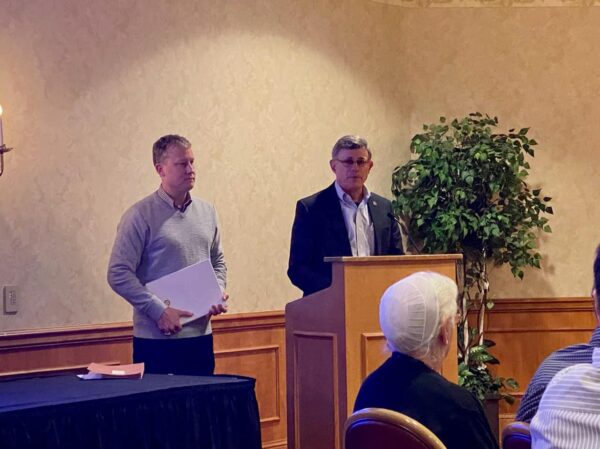 I recently joined Rep. David Zimmerman at the 50th annual Lincoln Fire Company Banquet. My thanks to Fire Chief Richard Gehman and Fire Company President Richard Ritter for inviting us to attend and to express our gratitude to members and their families. Rep. Zimmerman and I were privileged to honor and present certificates to members with 30 years of service and more.
Revenue Department Extends Call Center Hours for Tax Season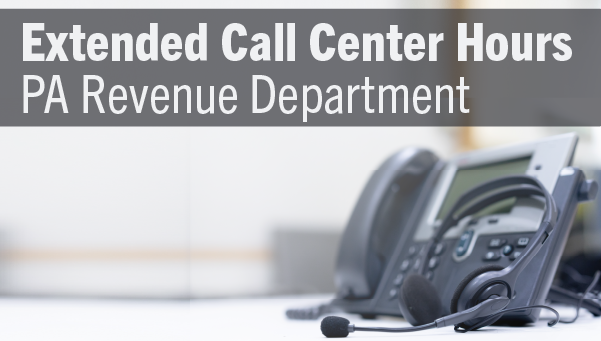 With the April 18 tax filing deadline approaching, the Pennsylvania Department of Revenue is extending its customer service hours for taxpayers to get help by phone.
Personal income tax assistance will be available between 8 a.m. and 7 p.m., Monday through Friday, by calling 717-787-8201.
Personal income tax assistance is also available through the department's Online Customer Service Center. It contains answers to hundreds of common income tax questions and allows taxpayers to securely submit a question to the department through a process that is similar to sending an email. Department of Revenue district offices are also open to provide customer service. Taxpayers are encouraged to call ahead to schedule an appointment.
Winter Utility Disconnection Moratorium Ends March 31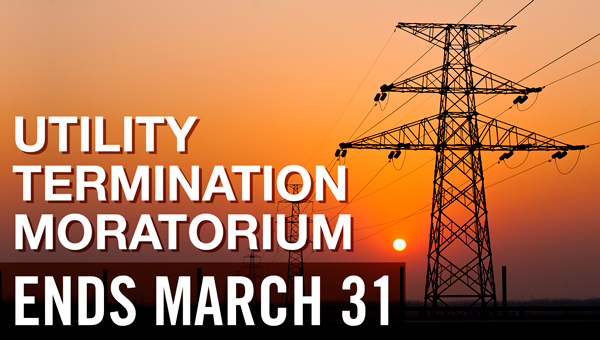 Reminder to residential electricity customers: the winter utility disconnection moratorium will end March 31, meaning on April 1 shut-offs for nonpayment of bills will resume.
Between Dec. 1 and March 31, Pennsylvania has special rules for winter utility terminations for income-qualified households served by utilities regulated by the Public Utility Commission (PUC). During this seasonal termination moratorium, eligible households cannot have electric, natural gas or heat-related water service turned off for non-payment unless the utility receives permission from the PUC.
According to the PUC, the best action any at-risk consumer can take right now is to call their utility's customer service hotline and ask for information about their customer assistance programs designed to make energy bills more affordable.
Adult Education Grants Available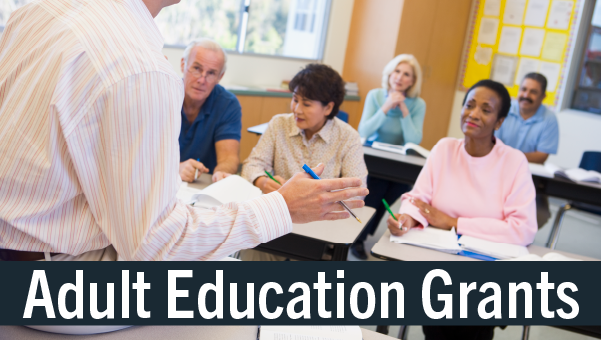 State funding is now available to support lifelong learning through competitive Adult Basic Education Direct Service grants.
The grants are awarded to local adult education programs to provide free adult education and literacy activities to help adults improve their reading, writing, speaking, comprehension and mathematics skills, earn a high school equivalency credential, and develop the knowledge and skills for employment and economic self-sufficiency.
Applications must be submitted by April 7. For more information, you can view the Adult Basic Education Direct Service Grant Competition Information Webinar and access Frequently Asked Questions.
Saturday is Mentored Youth Fishing Day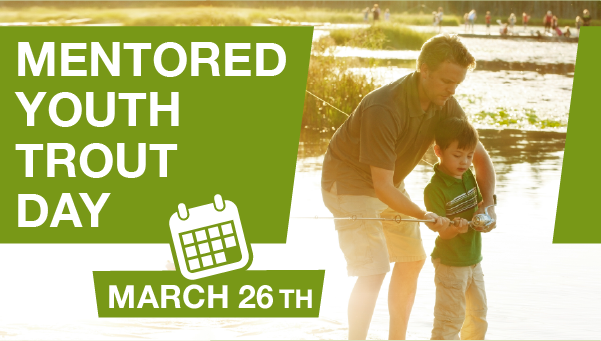 Saturday, March 26, is Mentored Youth Trout Fishing Day across Pennsylvania, an opportunity for young anglers and their adult mentors to fish for trout prior to opening day of the season.
Youth anglers must obtain a Mentored Youth Permit or a Voluntary Youth Fishing License and be accompanied by a licensed adult angler to participate. Adult anglers (age 16 or older) must possess a valid Pennsylvania Fishing License and a current Trout/Salmon Permit.
Unlike previous years with regional and statewide days, there is now only one, statewide Mentored Youth Fishing Day and one, statewide Trout Opening Day (April 2).
Vietnam War Veterans Day March 29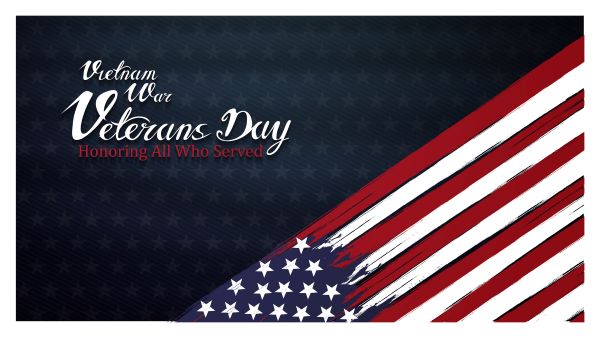 On March 29, 1973, U.S. combat and combat support units began to withdraw from South Vietnam.
It marked the beginning of the end of a conflict that cost the lives of more than 58,000 Americans. Returning veterans did not receive the welcome they deserved, and many dealt with the effects of war alone. National Vietnam War Veterans Day was established in 2017 for us to express our heartfelt admiration and to pay these veterans the respect they earned.