April 5, 2019
Mount Joy Town Hall Scheduled for Next Week
Meeting with local residents and discussing the issues facing our communities is one of the most important parts of my job as your state Senator. I look forward to continuing this conversation at my next town hall meeting in Mount Joy on Thursday.
The town hall is scheduled on April 11 from 6:30 p.m. until 8:30 p.m. at The Gathering Place, located at 9 Pine Street in Mount Joy. I look forward to seeing you there!
A complete schedule of my spring outreach events is available here.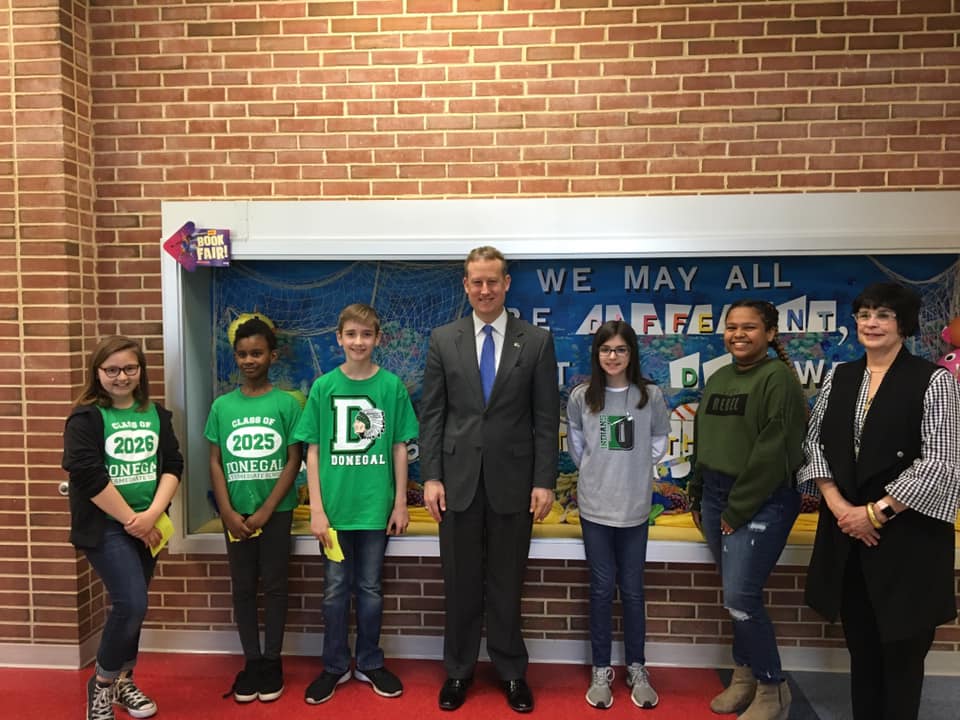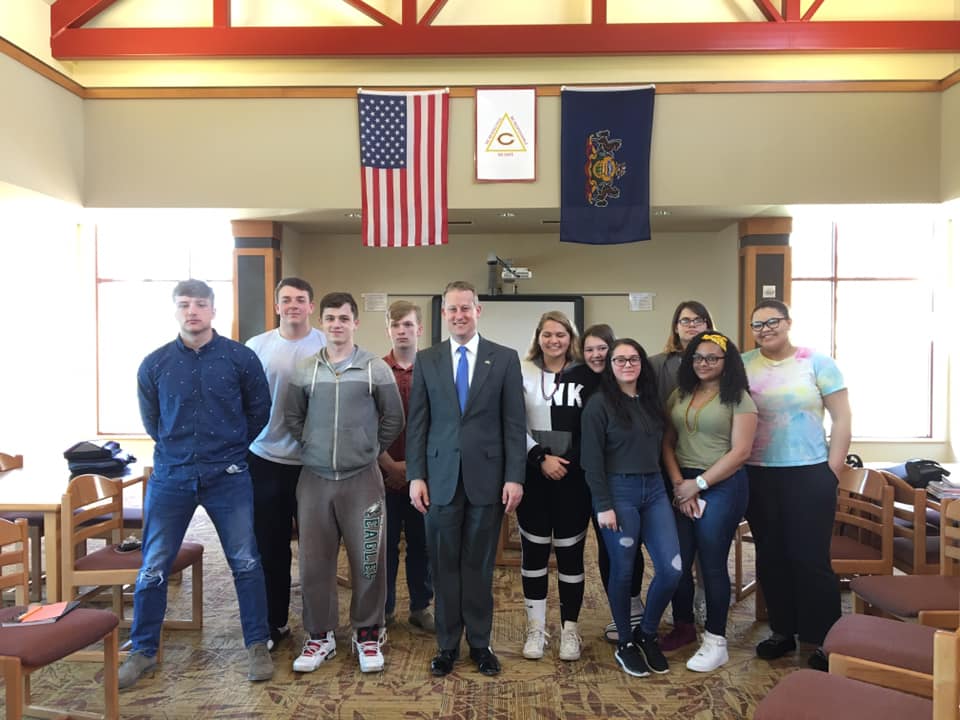 I enjoyed speaking with students and educators in the Donegal School District and Columbia Borough School District this week.
New Leadership Post Offers Opportunities to Build on Success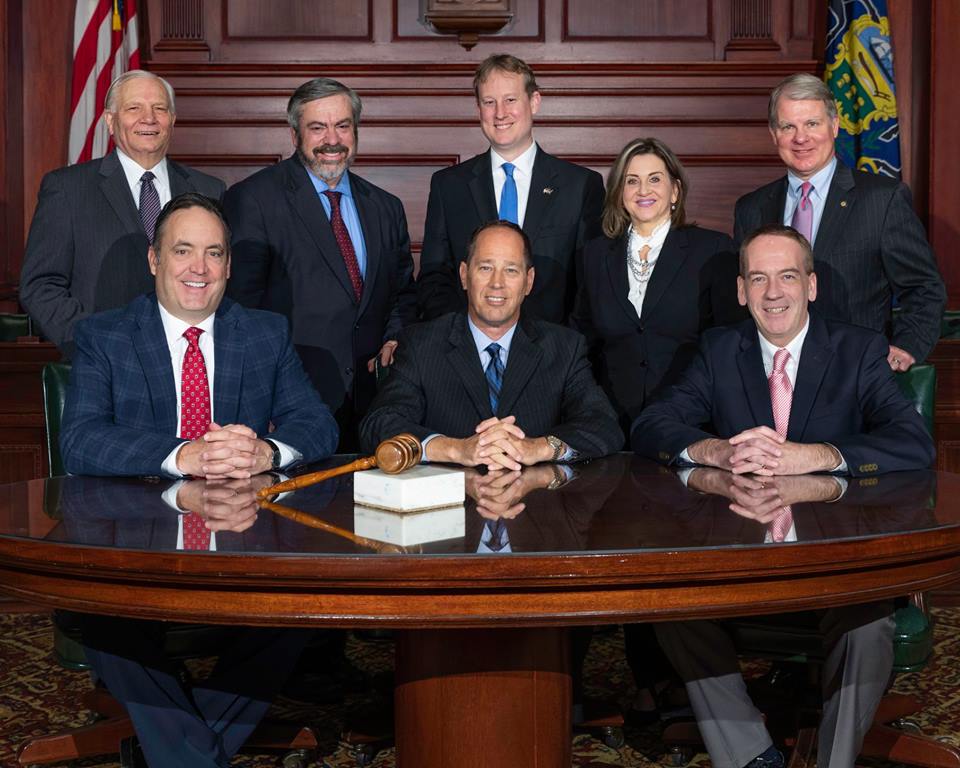 I was deeply honored recently to be unanimously elected by my colleagues to serve as a member of the Senate Republican leadership team as Caucus Secretary for the remainder of the 2019-20 Legislative Session.
I am extremely grateful for this new opportunity, and I am hopeful that I can use this leadership position to be a stronger advocate for policies to give all Pennsylvanians, regardless of their situation in life, a chance to experience earned success and upward mobility.
As Caucus Secretary, one of my main responsibilities will be overseeing the nominations process for a wide variety of appointments to various boards and commissions, including the men and women who lead state agencies and departments. We need strong leaders at all levels of government in order to manage taxpayer dollars efficiently and effectively, and I look forward to playing a key role in that process.
More information about this new leadership post is available here.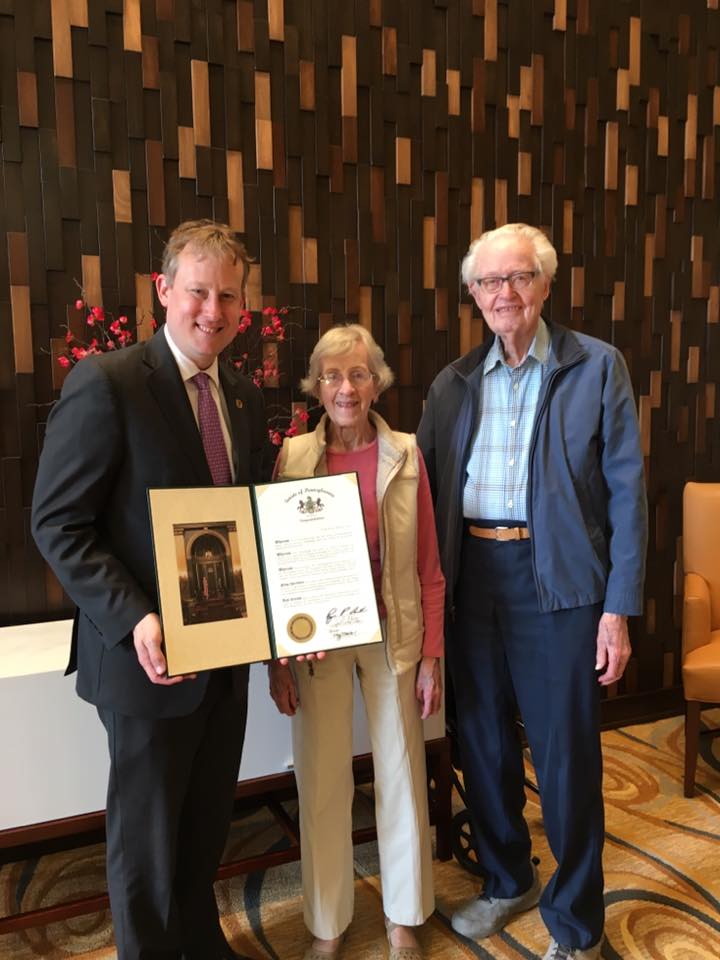 It was a privilege to congratulate Vernon and Angela Stinebaugh on the occasion of their 100th birthday. Mr and Mrs Stinebaugh have been married 76 years, and turned 100 within one month of each other.
April 7-14 is National Volunteer Week
Some of the most inspiring work that takes place in our communities is only possible thanks to the dedicated efforts of volunteers. The impact of volunteer service will be celebrated during National Volunteer Week from April 7 through 14.
You can learn more about ways that every person can make a difference here.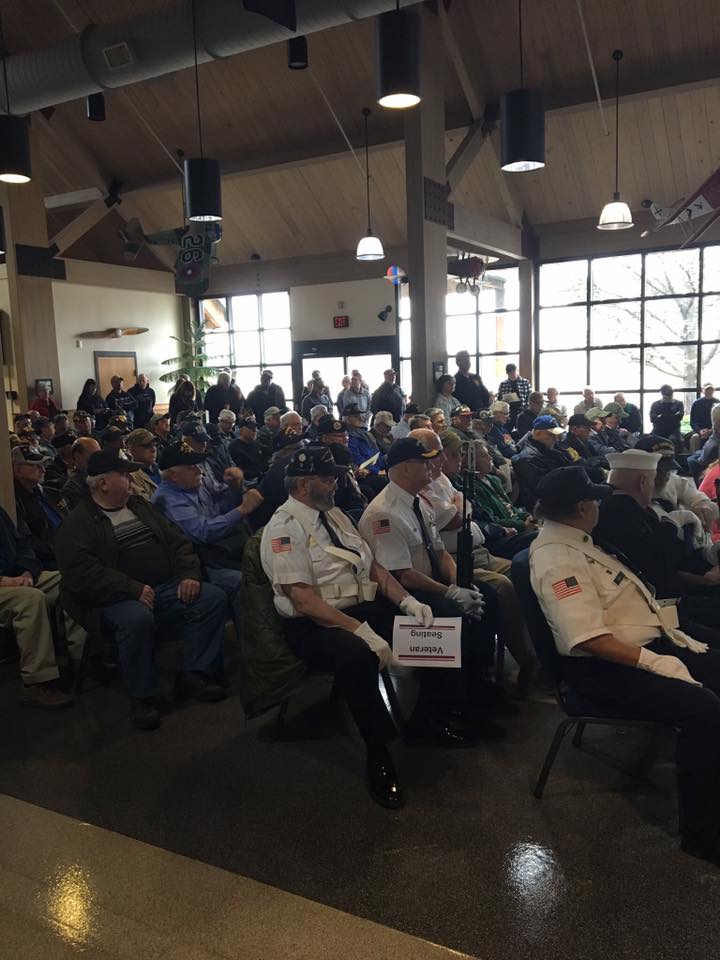 It was an honor to join other community leaders in recognizing the service and sacrifice of our local Vietnam veterans.
Great American Cleanup of PA Video Contest Open Now
Keep Pennsylvania Beautiful is encouraging state residents to participate in a video competition highlighting all of the ways that Pennsylvanians work to keep our communities clean and vibrant. The video contest is open now and runs through June 7.
Details about the video contest are available here. More information about the statewide Great American Cleanup of PA initiative is available here.