In this Update:
To Curb Student Debt, Reduce College Costs
Responding to Labor Market Changes Caused by Automation
Last Chance to Fill Out My Survey on Energy!
Assistance Available for Fire & EMS Companies to Help with Costs
Plan Your Trip to the Middle Creek Visitor Center in Stevens, PA
September is National Preparedness Month
You can Help Track PA Cases of Rabbit Disease
Virtual Town Hall to Focus on Transportation Issues Veterans Face
Municipalities can Apply Now for Grants to Improve Traffic Flow
---
To Curb Student Debt, Reduce College Costs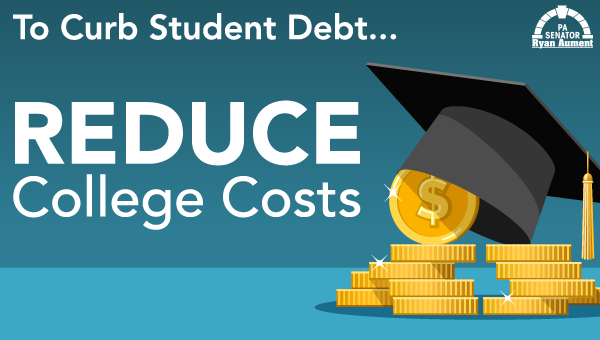 The real fault with President Biden's decision to forgive student loan debt is that it adds, however incrementally, to inflation and does nothing to rein in college costs. In fact, it could end up increasing costs by giving schools and students the notion that, when it comes to bad economics, higher education is exempt from consequences.
The reform of America's system of higher education will require more than a one-time bailout that gives schools no incentive to lower their costs. Read more here.
Responding to Labor Market Changes Caused by Automation
The job market in Pennsylvania has been changing – in no small part because of the increased use of automation across industries.
Automation presents both a challenge and an opportunity. On one hand, the latest forecasts suggest that up to 85 million jobs will be lost globally to automation by 2025. The bad news is that these are primarily in sectors such as office support and clerical, factory work, mechanics, and manufacturing – exactly the sectors on which Pennsylvania is most reliant.
On the other hand, automation will create more jobs than it destroys. The Pennsylvania Department of Labor and Industry estimates that the fastest growing sectors in Pennsylvania in the next 10 years will include health care, education, computing, and finance. Nevertheless, the workers who are displaced will need to be reskilled to take these new jobs in fields such as data analytics, machine learning, and process automation.
I am focused on responding to these changes so students are prepared for relevant careers and the Commonwealth can become a much stronger competitor to its neighboring states.
Legislation I sponsored was signed into law earlier this summer to move Pennsylvania into a position of educational and economic competitiveness. Specifically, the bill will task a bipartisan commission with creating a shared, statewide vision for 21st century education that will prepare students to be lifelong learners and compete in a globalized economy.
Read more about the bill here.
Last Chance to Fill Out My Survey on Energy!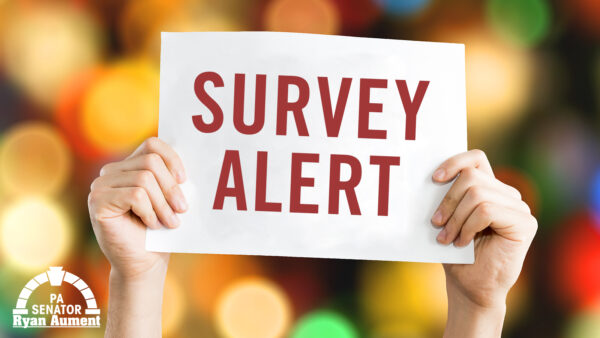 Do you think Pennsylvania should reduce carbon emissions from our energy sector? Should we invest in "clean" energy sources? Please let me know what energy policies you think are important for the Commonwealth by participating in the brief survey on my website here before the survey expires at midnight on Sunday, Sept. 11.
Assistance Available for Fire & EMS Companies to Help with Costs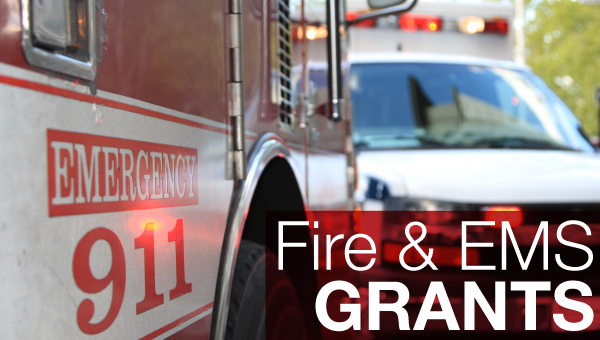 First responders have until Oct. 21 to apply for assistance through the state Fire Company and Emergency Medical Service Grant Program.
It helps fire and EMS cover the rising costs of training, equipment, recruitment, retention and more.
The financial challenges facing first responders are especially serious for volunteer companies. Each new generation sees fewer volunteers, increasing the workload on those willing to step up. This grant program is one of the most important that the General Assembly funds each year and I hope it provides some relief to our local first responders.
Plan Your Trip to the Middle Creek Visitor Center in Stevens, PA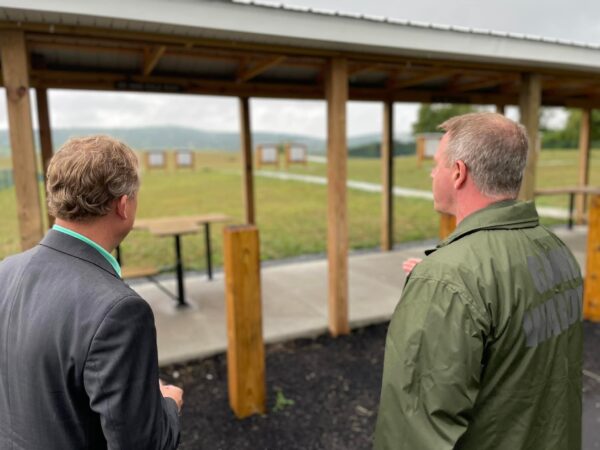 I was pleased to stop by the Middle Creek Visitors Center for a tour of the new Pennsylvania Game Commission Conservation Heritage Museum earlier this week. Learn more and plan your own visit here.
September is National Preparedness Month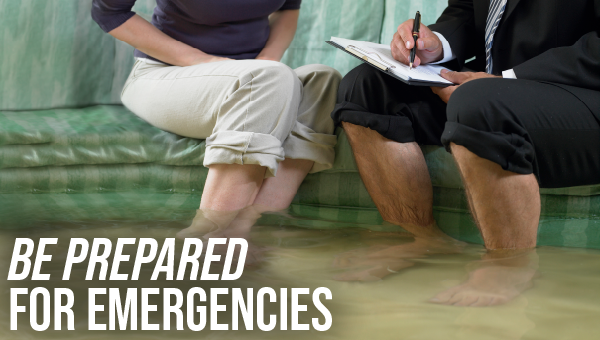 September is National Preparedness Month, which serves as a reminder to take steps to prepare for emergencies and ensure that our homes, businesses and possessions are adequately insured.
September is also when Pennsylvania experiences a higher risk of flooding due to hurricane and tropical storm activity in the Northeast this time of year. The state Insurance Department encourages property owners to consider purchasing flood insurance.
Simple, low- or no-cost steps you can take now to prepare for emergencies include:
Creating a family emergency plan so loved ones know who to contact and where to go in an emergency.
Signing up for weather alerts.
Knowing how to safely turn off utilities in and around your home.
The Pennsylvania Emergency Management Agency can help you prepare for emergencies through Ready, Set, and Check! It includes an informative card that will help you with simple, yet important, steps to get started and track your progress.
You can Help Track PA Cases of Rabbit Disease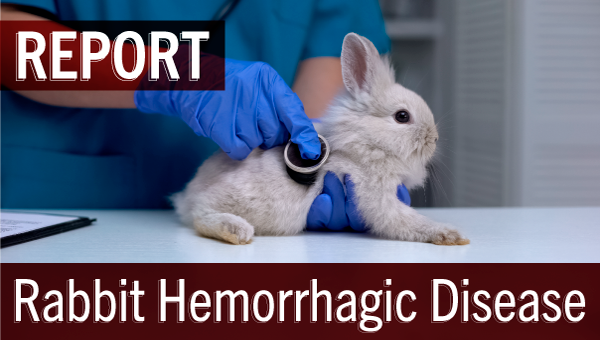 The Pennsylvania Game Commission is asking the public to report any rabbit mortality events – defined as finding two or more dead hares/rabbits at the same location with an unknown cause of death – by calling 1-833-PGC-WILD or by using the online Wildlife Health Survey reporting tool at www.pgcapps.pa.gov/WHS.
This comes after two cases of Rabbit Hemorrhagic Disease (RHD), which can cause internal bleeding and sudden death in rabbits, were identified in a Fayette County facility. The disease is considered an endemic in wild rabbits in 11 states and has been detected in domestic populations in 13 states.
Domestic rabbit owners who have questions about this disease should contact their veterinarians, who in turn should immediately report suspected cases of RHD to the Pennsylvania Department of Agriculture's Bureau of Animal Health.
RHD is not infectious to people or domestic animals other than hares or rabbits. However, multiple dead or sick hares or rabbits can also be a sign of tularemia or plague, diseases that can cause serious illness in people. You can find more information on RHD here.
Virtual Town Hall to Focus on Transportation Issues Veterans Face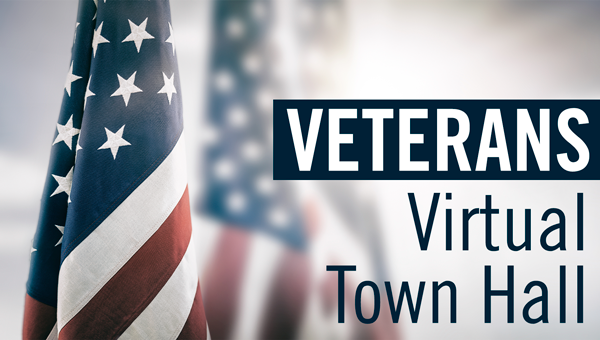 The Pennsylvania Department of Military and Veterans Affairs will host the fourth in a five-part series of virtual Veteran Town Halls on Wednesday, Sept. 14, from 6-7:30 p.m. The town hall will focus on resources to assist veterans facing transportation issues.
Attendees can participate by using this Microsoft Teams link. Participants will have the opportunity to ask questions during the program through the chat feature.
Older veterans and those with a disability often have problems accessing health care because of not having proper transportation available to them. The town hall will outline community resources ready to provide veterans with transportation to and from the federal VA and other health care providers.
Municipalities Can Apply Now for Grants to Improve Traffic Flow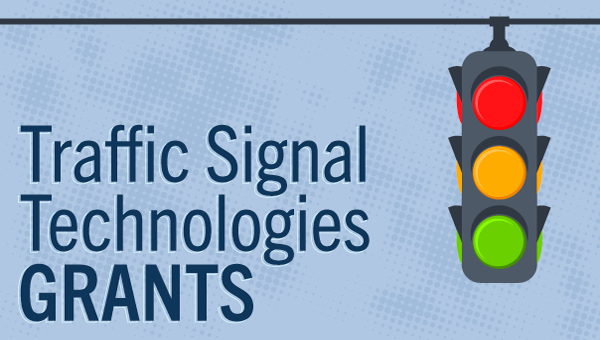 A new grant program created by the General Assembly this year to reduce traffic congestion is now accepting applications from municipalities.
The Traffic Signal Technologies Grant program is unique in that it is intended only for new technologies at existing traffic signals, including adaptive signal control technology, which adjusts the timing of lights to accommodate changing traffic patterns and ease congestion.
No local matching funds are required. A pre-application form must be completed by Sept. 23.