Thank you for subscribing to my E-newsletter. I am honored to serve the 36th Senatorial District and look forward to working with you toward building a stronger Pennsylvania. This E-newsletter serves to keep you updated on what is happening throughout  Lancaster County and what I am doing as your State Senator in Harrisburg – I hope that you find it helpful! Should you have any questions, comments, or concerns, please DO NOT reply to this email; instead, please feel free to contact me here.

In this update:
Please Support Small Businesses with Holiday Shopping
Check Out the Results from My Student Loan Debt Survey
Congratulations to Superintendent Brian Troop
Which Health Care Reform Policies Would Have the Greatest Impact?
Three Cost-Free Child Care Centers Coming to Lancaster
Celebrating Milestone Birthdays in the 36th District
Local Food Banks Benefit from Hunters Sharing the Harvest
Limiting the Hassle of Thanksgiving Travel
Giving Thanks for Our Blessings
---
Please Support Small Businesses with Holiday Shopping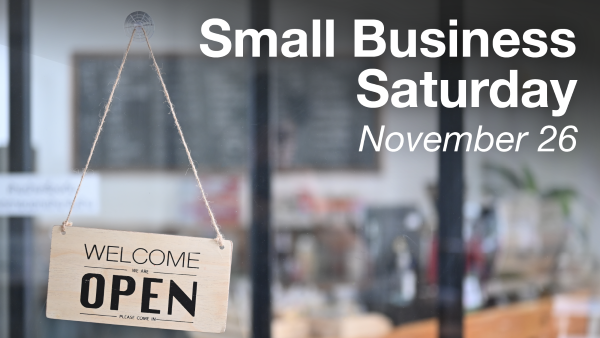 While online shopping has its place, local small businesses with brick-and-mortar stores and owners who live nearby are a huge asset to communities.
Small Business Saturday is a reminder that these businesses create 65% of jobs in Pennsylvania, and the holiday shopping season is a great opportunity to support them.
Many of the goods and services offered by these businesses are locally sourced or crafted, so the effect of buying local is multiplied.
Check out this list of local Lancaster County bakeries, consignment shops, breweries, farmer's markets, antique halls, and much more so you can help support our local employers this season and year-round.
Check Out the Results from My Student Loan Debt Survey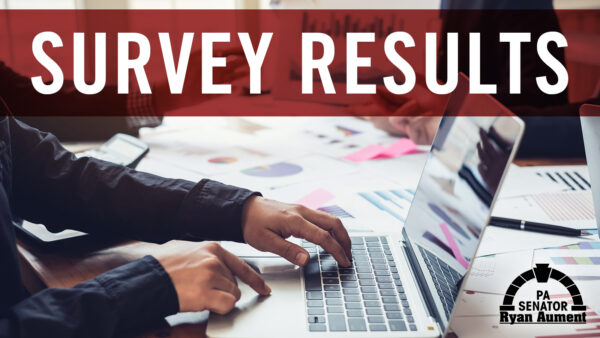 College costs continue to grow and have even more profound impacts on young adults after graduation when they are trying to begin their lives. It's a crisis that requires our attention. Special thanks to everyone who took the time to fill out my survey about student loan debt. Here are the results to the question asking which policies respondents support to address the student loan debt crisis:
Reducing the cost of college by holding institutions accountable for academic performance, degrees awarded, tuition, and student debt: 68%
Controlling high interest rates on student loans: 58%
Creating more favorable repayment terms for students to repay their debt: 48%
Other: 29%
Reducing the cost of college by increasing state funding to institutions of higher education: 28%
Debt forgiveness: 28%
Here are some comments from constituents:
"All student loans should be 0% interest while the student is in full time studies." – Jim from Ephrata
"I strongly believe in paying back a student loan obligation." – Edward from Lancaster
"Institutions have used govt funding to hire unnecessary bureaucrats and raise tuition. Make them responsible." – David from Elizabethtown
"Reduce the interest rate on the balance that is still owed." – JoAnn from Lititz
For the full survey results, visit my website here.
Congratulations to Superintendent Brian Troop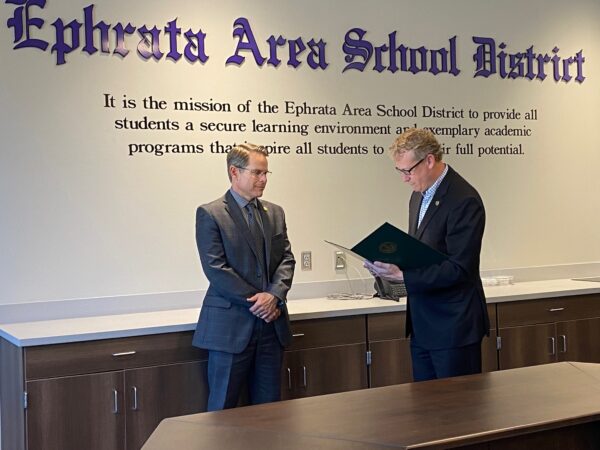 I recently stopped by Ephrata Area School District to present a Pennsylvania Senate Citation to Superintendent Brian Troop in recognition of his selection as the 2023 Superintendent of the Year by the Pennsylvania Association of School Administrators. The selection panel evaluated his leadership for creativity, communication, professionalism, and community involvement, including his dedication to student-led initiatives.
Congratulations to Dr. Troop for being recognized for his dedication to giving all students the tools necessary for happy and rewarding futures!
Which Health Care Reform Policies Would Have the Greatest Impact?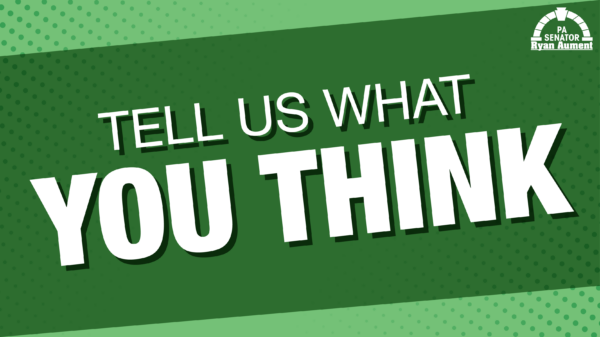 While most of us can agree that health care in the United States needs improvement, people have different opinions about how to achieve that goal. What health care reform policies are most important to you?
If you haven't already shared your thoughts with me by filling out the one-question survey on my website, I ask you to please do that here. Your perspectives drive the work I do in Harrisburg, so I appreciate everyone who shares their thoughts about this and all state-related issues.
Three Cost-Free Child Care Centers Coming to Lancaster
Catherine Hershey Schools for Early Learning is bringing three cost-free early childhood education centers to Lancaster County. The locations, which are expected to open in 2026, will serve children and families in the areas of Lancaster City, New Danville, and Elizabethtown.
Expanding into Lancaster County is particularly meaningful as Milton and Catherine Hershey had a deep connection to Lancaster County, with Milton spending his childhood in Bart Township and, as an adult, opening the Lancaster Caramel Company. Additionally, it is where Milton and Catherine spent the early years of their marriage and prioritized efforts to strengthen the Lancaster community.
Read more here.
Celebrating Milestone Birthdays in the 36th District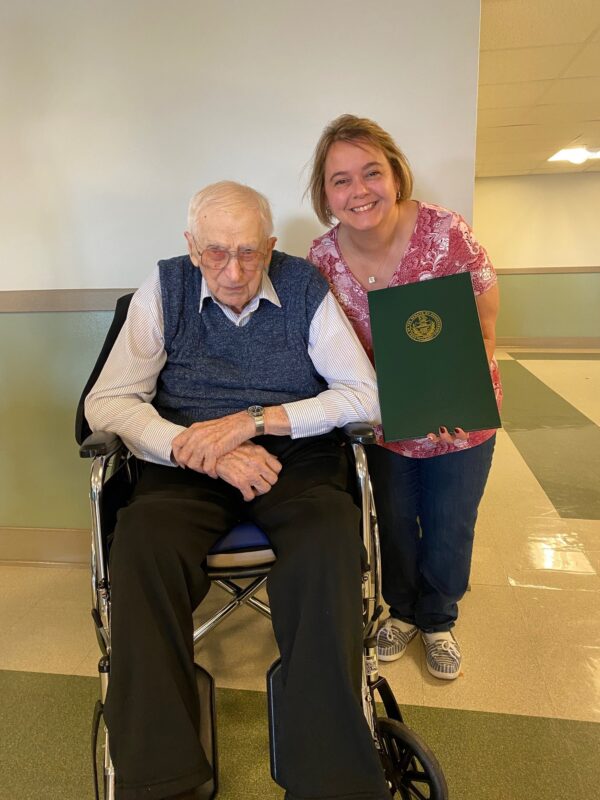 Happy belated 100th birthday to Ephrata native Clarence Stoner! As a self-employed dairy farmer his whole life, Mr. Stoner represents the very best of Lancaster County, and my staff member, Tina, was pleased to present him with an official citation from the Senate of Pennsylvania commemorating this milestone.
Lorraine Vivian also celebrated her 100th birthday. She was married to Paul Vivian for 68 years until his passing and is the mother of two children. Mrs. Vivian, who was a homemaker and caregiver, has been blessed with four grandchildren and eight great-grandchildren.
Kathleen Lausch, who recently turned 100 years young, was married to the late Burnell Lausch for 73 years and is the mother of two children. She has been blessed with three grandchildren and 10 great-grandchildren. Mrs. Lausch held an administrative position with the United States Navy during World War II, and she retired from Raybestos in Manheim.
I was honored to help Ruth Binkley celebrate her 105th birthday. Ms. Binkley was employed by Hamilton Watch in Lancaster and retired from John Herr's Village Market in Millersville. She was an active member of the Stehman Church in Millersville and served the church as a Sunday School teacher for many years while always opening her home to visitors. Ms. Binkley was married to Willis Binkley for more than 60 years before his passing.
If you would like to obtain a scout, retirement, anniversary, or birthday citation from my office, please use the proper form here.
Local Food Banks Benefit from Hunters Sharing the Harvest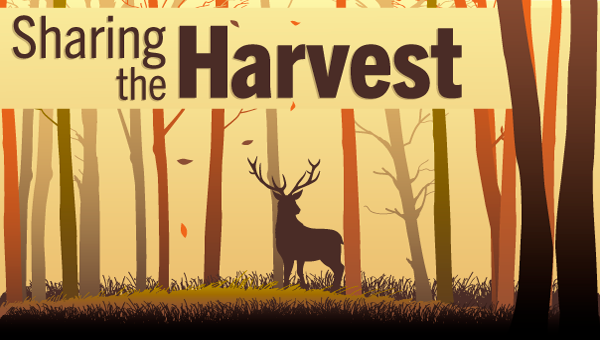 In 2021, Pennsylvanians participating in Hunters Sharing the Harvest donated 187,000 pounds of venison to families in need, helping to make their holidays brighter.
Hunters Sharing the Harvest allows hunters to donate their extra venison to food pantries and community assistance centers across Pennsylvania via a statewide network of butchers. Over the last 31 years, the program has distributed nearly 2 million pounds of donated meat.
An average-sized deer will provide enough high-protein, low-fat meat for 200 meals. Hunters Sharing the Harvest is a registered 501(c)(3) nonprofit charity funded by public and private sources. Hunters wanting to help can find the nearest participating meat processor here.
Limiting the Hassle of Thanksgiving Travel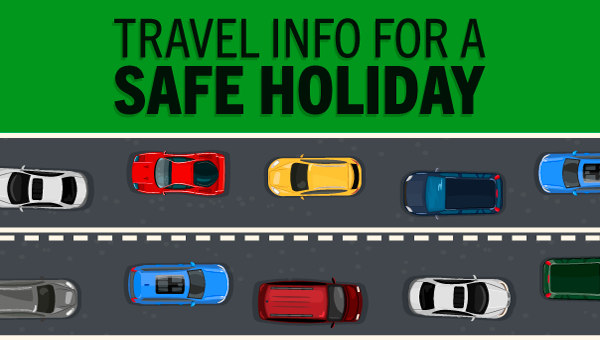 Nearly 55 million Americans are expected to travel 50 miles or more from home this Thanksgiving. That's a 1.5% increase over 2021 and 98% of pre-pandemic volumes.
One way to get the most current and relevant Pennsylvania traffic information without taking your eyes off the road or your hands off the wheel is the 511PA app. 511PA provides real-time, hands-free traffic advisories for every state roadway in Pennsylvania, and for major roadways in neighboring states of New Jersey and West Virginia.
The Historic Holiday Traffic page allows users to see how traffic speeds on the Wednesday before and Sunday after Thanksgiving in 2019 and 2021 compare to traffic conditions during a typical, non-holiday week. Users can choose their region and view an hour-by-hour, color-coded representation of traffic speeds to help them decide the best times to travel during the holiday.
AAA says traffic will be lighter before 8 a.m. and after 8 p.m. on Wednesday. On Thanksgiving, the best travel times are before 11 a.m. and after 6 p.m.
Giving Thanks for Our Blessings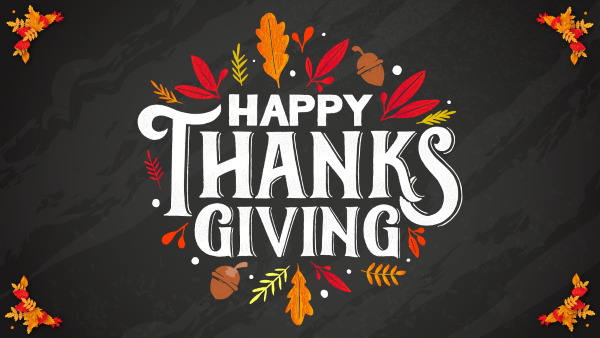 "Let all of us, in accordance with our hallowed custom, foregather in our respective places of worship or in our homes and offer up prayers of thanks for our manifold blessings. Let the happiness which stems from family reunions on Thanksgiving Day be tempered with compassion and inspired by an active concern for those less fortunate in our own country and in other lands; and let us ask God's continuing help and guidance in our conduct, both as individuals and as a Nation." — President Dwight Eisenhower, Thanksgiving Day 1957
I wish you and your loved ones a happy Thanksgiving filled with warmth and gratitude.