Thank you for subscribing to my E-newsletter. I am honored to serve the 36th Senatorial District and look forward to working with you toward building a stronger Pennsylvania. This E-newsletter serves to keep you updated on what is happening throughout  Lancaster County and what I am doing as your State Senator in Harrisburg – I hope that you find it helpful! Should you have any questions, comments, or concerns, please DO NOT reply to this email; instead, please feel free to contact me here.

In this Update:
Giving Parents Control Over Inappropriate School Curriculum Content
Lancaster Lawmakers Call for $2 Million in Emergency Supplemental Funding to Combat Bird Flu
Fact: My Bill Does NOT Require Hiring Teachers Based on Gender or Race
Honoring the Involvement of Local Man in Community
Connecting with District Residents
Applications Open for Watershed Cleanup Grants
Call 811 Before Excavation Projects
Summer Camp for Teens Interested in Law Enforcement, Military
Child Abuse Prevention Month
Share Your Views on PennDOT's Winter Services
---
Giving Parents Control Over Inappropriate School Curriculum Content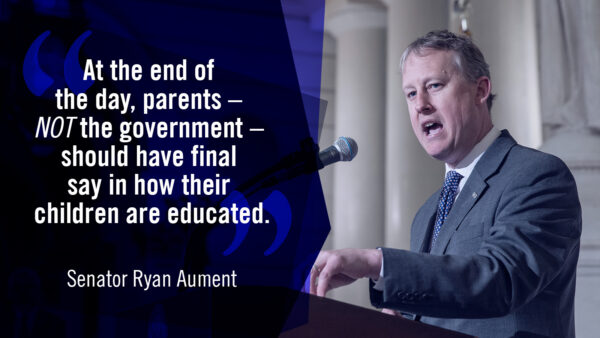 My office has been contacted by parents worried about the content of their children's school curriculum. They've even provided me with some disturbing examples of these materials from local schools in Lancaster County, as well as from schools across the state.
Content includes sexually explicit nudity and verbiage, as well as heterosexual and homosexual erotic acts being normalized. Most of the content is so sexually charged that adults would be prohibited from viewing it while at work.
In an effort to immediately address these legitimate concerns in the short-term, I intend to sponsor a bill empowering parents to have control over the content their own children are exposed to in school while we explore more permanent, long-term solutions. This bill will require schools to identify sexually explicit content in school curriculum, materials, and library books, and notify parents that their child's coursework includes such content. Parents would then have the opportunity to review the materials and the power to opt their children out of that coursework or prevent their child from viewing that particular book in the library. If the parent decides to opt their child out of the coursework, the school will be required to provide the child with a non-explicit alternative.
Read more about my bill to allow children to be excused from explicit content here.
I also invite you to share your feedback on my pending proposal by clicking here to respond to a one-question survey on the topic. As always, your perspective is critical in making state government work for you as effectively as possible.
Lancaster Lawmakers Call for $2 Million to Combat Bird Flu
In response to the news of a confirmed case of Highly Pathogenic Avian Influenza (HPAI) in Lancaster County, Rep. Mindy Fee and I announced our intent to introduce a bill to provide $2 million in additional funding for detection, response, and prevention of avian influenza.
In 2016, the legislature included additional support in the state budget to monitor and prevent the spread of the avian flu, which, at the time, was of immediate concern to the poultry industry and the agricultural community as a whole. That funding provided necessary support for research and development efforts and county cooperative extension services that many farmers use to learn about to prevent an outbreak and the appropriate response when an outbreak is detected.
Pennsylvania must be in a position to act and adapt quickly to protect our poultry flocks, farmers, and families, and this additional funding will go a long way to limiting the impact of the avian flue on our farms and food supply.
Read more about HPAI and our proposal here.
Fact: My Bill Does NOT Require Hiring Teachers Based on Gender or Race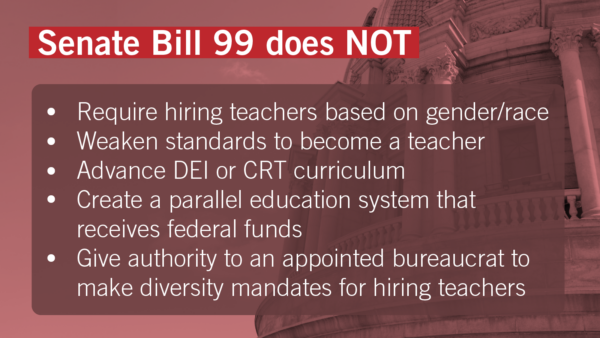 Fixing our teacher shortage is critical for all Pennsylvania children, which is why I drafted a bill that would help fill the vacancies with highly qualified candidates through programs that help attract more students into the teaching profession.
Unfortunately, there has been some misunderstanding about my bill.
One myth is that Senate Bill 99 encourages or requires hiring teachers based on gender or race. This is NOT true.
I have strongly and consistently opposed diversity mandates, so I would never sponsor any bill that would require such an unjust and unacceptable policy. In fact, Senate Bill 99 has nothing to do with hiring. It does not create hiring policies or hiring requirements, and it certainly doesn't create hiring quotas based on qualities unrelated to merit – like gender or race.
Senate Bill 99 doesn't even speak to the process of hiring at all. Instead, it focuses solely on getting more students interested in the teaching profession and into educator prep programs so the pool of available teachers is sufficient to fill the vacancies in our children's classrooms.
I will address another myth about the bill in future editions of my Enews. However, if you would like to have more information now, please read more here.
Honoring the Involvement of Local Man in the Community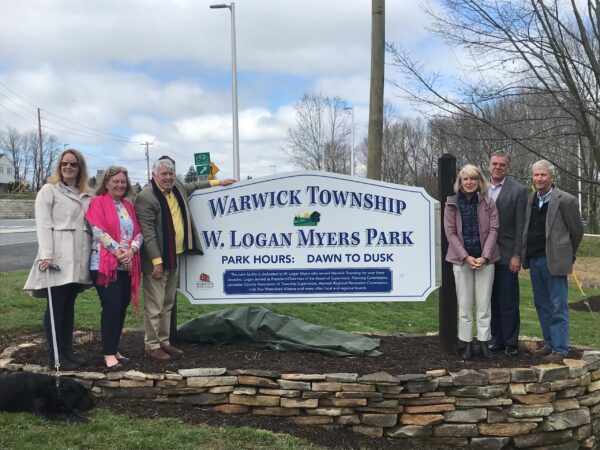 I attended the dedication of the newly named W. Logan Myers Park (formerly known as the Riparian Park) in Warwick Township alongside Lititz Run (a seven-mile-long stream that flows from Lititz Springs Park to the Conestoga River).
As it reads on the sign, Mr. Myers served Warwick Township for more than three decades – as president/chairman of the Board of Supervisors, Planning Commission, Lancaster County Association of Township Supervisors, Warwick Regional Recreation Commission, Lititz Run Watershed Alliance, and many other local/regional boards.
Connecting with District Residents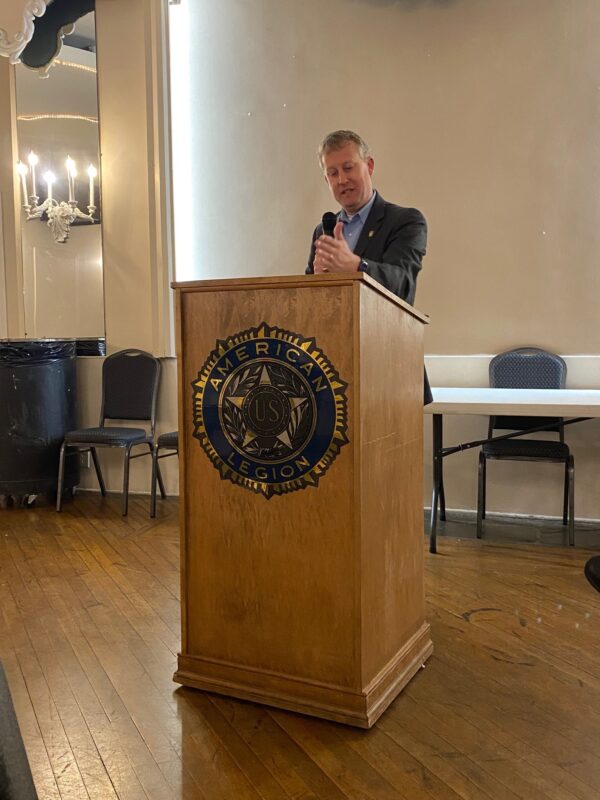 Special thanks to the Rotary Club of Denver-Ephrata Area for allowing me to speak at their meeting last week. I appreciate the opportunity to connect with individuals in our community to share an update on what's happening in Harrisburg and here at home in the district.
Applications Open for Watershed Cleanup Grants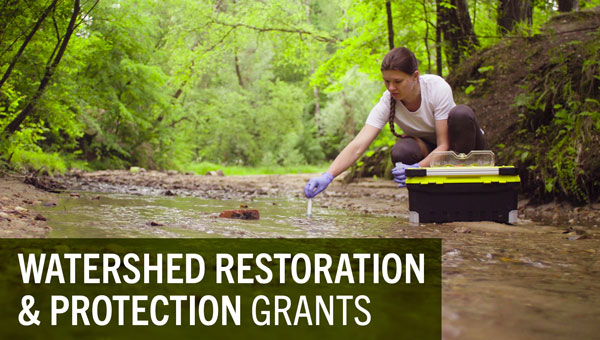 Applications are being accepted for Growing Greener Plus grants to help protect creeks, rivers and other waterways from pollution and restore impaired watersheds.
The funding supports projects aimed at reducing nonpoint source pollution, which is caused by abandoned mine drainage, urban and agricultural runoff, on-lot sewage systems, earthmoving, and streambank and shoreline degradation.
Eligible applicants include counties, municipalities, municipal authorities, county conservation districts, watershed organizations, councils of governments, educational institutions and other authorized organizations involved in water resource restoration and protection.
Call 811 Before Excavation Projects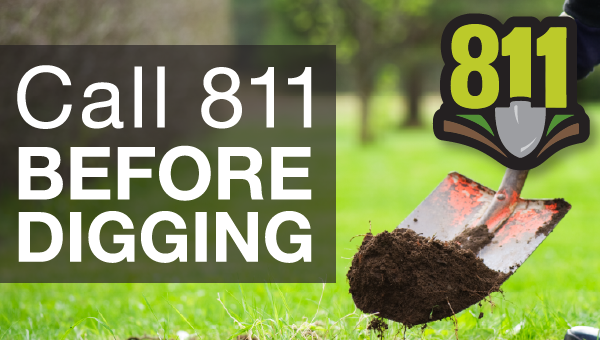 Nearly half of all underground line "hits" occurring during excavations are caused by failure to contact the PA One Call system by calling 811 before digging, or failure to wait the required three business days before projects begin.
The Pennsylvania Public Utility Commission is using Safe Digging Month to remind homeowners, businesses, contractors and anyone else involved in excavation projects of the importance of calling 811 before any project begins and allowing time for utility operators to locate and mark their lines before any digging.
Hits on underground lines pose a danger to contractors, utility workers, nearby residents and bystanders. Each incident carries the possibility of serious injuries, service interruptions and costly repairs.
Summer Camp for Teens Interested in Law Enforcement, Military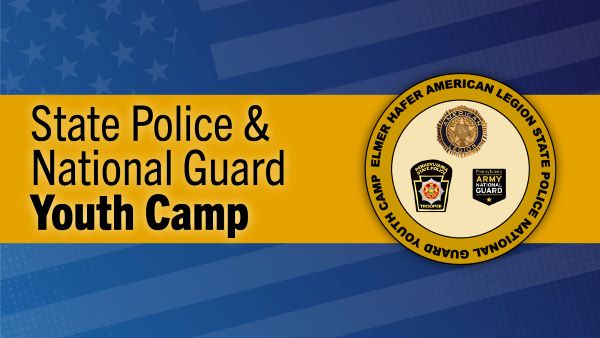 Teens ages 15 to 17 interested in a career in law enforcement or the military can apply now for a summer leadership camp held by the Pennsylvania State Police, Pennsylvania National Guard and the American Legion.
The Elmer Hafer-American Legion-State Police-National Guard Youth Camp will be held June 5-11 at Messiah University in Mechanicsburg, Cumberland County. The cost is $175.
During the camp, cadets work on team-building exercises, physical fitness training, classroom activities involving police and military careers and a marksmanship course. Cadets will also visit the State Police Academy in Hershey and Fort Indiantown Gap National Guard Training Center in Lebanon County. In addition, the camp offers three $1,000 scholarship awards at the conclusion of the week.
Child Abuse Prevention Month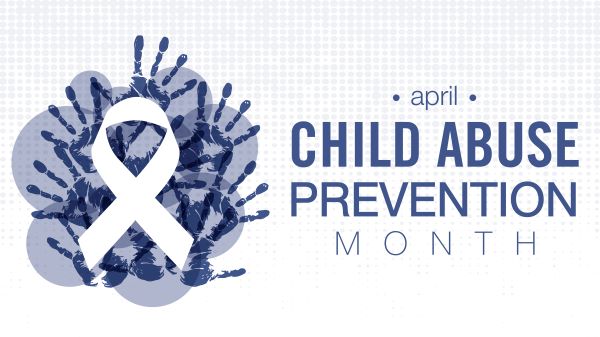 April is Child Abuse Prevention Month, a time to rededicate ourselves to strengthening families and preventing child abuse and neglect.
The U.S. Department of Health and Human Services provides an array of information aimed at preventing child abuse, protecting children from the risk of abuse and promoting healthy families.
Share Your Views on PennDOT's Winter Services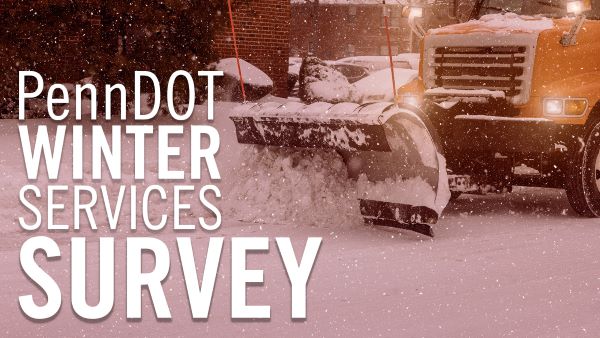 How did PennDOT do this winter? Motorists have until April 29 to provide feedback via an online survey.
The 17-question survey asks respondents about their timeline expectations for safe and passable roadways, how they rank snow-removal priorities and how they rate PennDOT's winter services.
The survey should take about five minutes to complete. All responses are completely anonymous.