Thank you for subscribing to my E-newsletter. I am honored to serve the 36th Senatorial District and look forward to working with you toward building a stronger Pennsylvania. This E-newsletter serves to keep you updated on what is happening throughout  Lancaster County and what I am doing as your State Senator in Harrisburg – I hope that you find it helpful! Should you have any questions, comments, or concerns, please DO NOT reply to this email; instead, please feel free to contact me here.

In this Update:
Responding to Parents' Valid Concerns About Inappropriate School Curriculum Content
Senate Republicans Begin Series of Hearings on Combatting Rising Crime
Avian Flu in Pennsylvania: What to Know
Fact: My Bill Does NOT Weaken Any Requirements to Become a Teacher
Monday is the Deadline to Register to Vote
Honoring the Dedication of Two Local Police Officers
Hosting Students for Senator for a Day at State Capitol
Recognizing the Work Being Done in Our Community to Help Others
Help is Available to Start a Small Business
Tips on Door-to-Door and In-Person Energy Sales
---
Responding to Parents' Valid Concerns About Inappropriate School Curriculum Content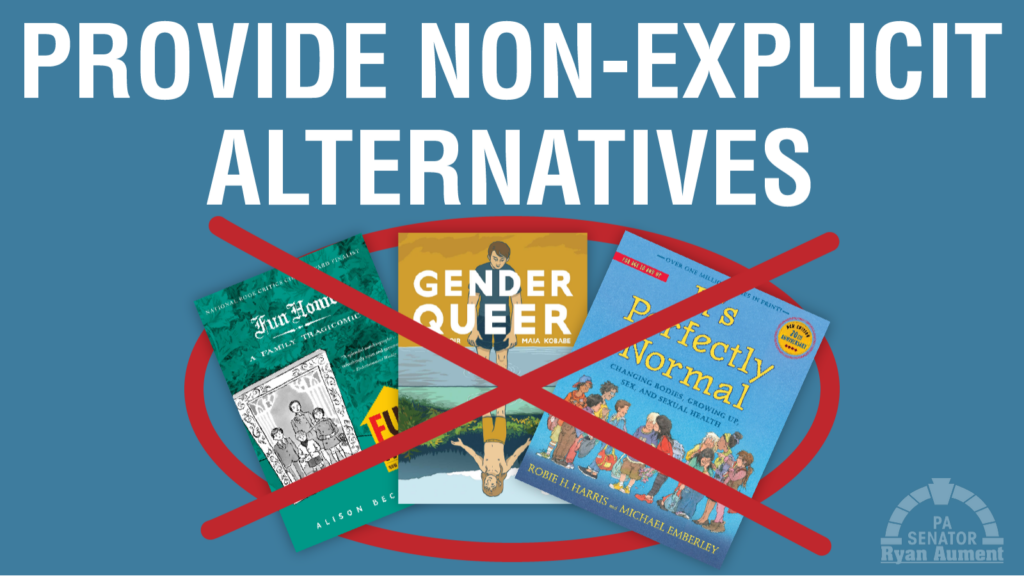 I have been contacted by parents concerned with inappropriate content in their children's school curriculum or in the school library. Right here in the Commonwealth, parents have identified books and assignments provided to their children that contain sexually explicit content that adults would be prohibited from viewing at work.
This content is being inserted into classes such as literature, far from the sexual education course most parents may expect such content to be discussed in. Even worse, most parents are unaware of this content until after it has already been provided to their child.
Parents, understandably, are outraged. When voicing their concerns to school administrators, many have felt like their concerns were dismissed or trivialized. This is unacceptable. Parents must be confident that their children are receiving a quality education in our schools without being exposed to inappropriate, sexually explicit content.
While I personally don't believe this content has educational value, it seems increasingly unlikely that a community will reach consensus about what is appropriate educational content for children. To that end, we must empower parents to individually make that decision for their own children.
In an effort to immediately address these legitimate concerns in the short-term while we work towards a stronger solution, I intend to sponsor a bill requiring schools to identify sexually explicit content in school curriculum, materials, and library books, and notify parents that their child's coursework includes such content. Parents would then have the opportunity to review the materials and the power to opt their child out of that coursework or prevent their child from viewing that particular book in the library. If the parent decides to opt their child out of the coursework, the school will be required to provide the child with a non-explicit alternative.
Read more about my bill to allow parents to excuse their child from explicit content here.
I also invite you to share your feedback on my pending proposal by clicking here to respond to a one-question survey on the topic.
Senate Republicans Begin Series of Hearings on Combatting Rising Crime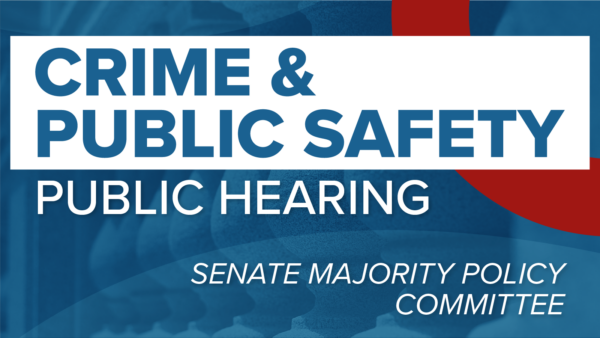 The Senate Majority Policy Committee kicked off a series of hearings on crime and public safety during National Crime Victims' Rights Week, gathering at the Cambria County Courthouse to get input from police, prosecutors, judges and key community groups.
Pennsylvania has the highest violent crime rate of any state in the Northeast, according to FBI data. Between 2019 and 2020, no other state reported a greater year-over-year increase in violence. Driven by spikes in aggravated assault and homicide, Pennsylvania's violent crime rate climbed 27.1% from 2019 to 2020.
Testifiers pointed to a growing difficulty in recruiting and retaining police officers, due in part to heated anti-police rhetoric in recent years. Others noted that drugs, mental health issues and the influx of residents from high-crime areas were driving up the number of offenses.
A top priority for Senate Republicans is to ensure Pennsylvanians feel safe in the towns, cities and communities they call home. These hearings will help legislators better understand the trends in crime from law enforcement and key stakeholders, and better match the Commonwealth's economic goals with community objectives throughout Pennsylvania.
The next hearing on crime and public safety will be held Monday, May 2 in Lancaster County.
Avian Flu in Pennsylvania: What to Know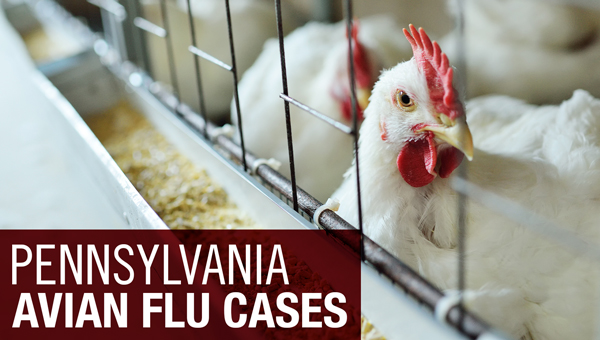 The Pennsylvania Department of Agriculture confirmed the state's first positive cases of Highly Pathogenic Avian Influenza (HPAI) in domestic poultry in several Lancaster County farms. We must ensure that Pennsylvania is in a position to act and adapt quickly in order to protect our poultry flocks, food supply, farmers, and economy. That's why Rep. Mindy Fee and I sponsored a bill to allocate $2 million in emergency supplemental funding to limit the impact of the avian flu on our farms and food supply.
As of April 26, there have been five affected commercial flocks, zero affected backyard flocks, and a total of 3.8 million birds affected in Lancaster County. The most up-to-date status of confirmed Pennsylvania cases can be viewed on the U.S. Department of Agriculture's website.
According to the U.S. Centers for Disease Control and Prevention, these avian influenza detections do not present an immediate public health concern. No human cases of avian influenza viruses have been detected in the United States. Poultry products and eggs are safe to consume if stored and cooked at proper temperatures.
Both commercial poultry farms and Pennsylvanians with backyard chickens should be on high alert to protect their flocks from this highly contagious and fatal disease. Domestic poultry, including chickens, ducks, geese, turkeys, guinea fowl, quail, pheasants, emus and ostriches, are most susceptible to avian influenza.
If you have domestic birds, report sick domestic birds or unusual deaths in your flock to the Pennsylvania Department of Agriculture at 717-772-2852 option 1. The line is available 24 hours a day, seven days a week. Information about the current state of HPAI in Pennsylvania can be found at the HPAI Address Search Application .
More information:
PA Department of Agriculture Info on Avian Influenza
PA Game Commission Avian Influenza FAQs
Avian Influenza Resources and Response – Penn State Extension
Protect Your Flock Against Avian Flu — Center for Poultry and Livestock Excellence
Fact: My Bill Does NOT Weaken Any Requirements to Become a Teacher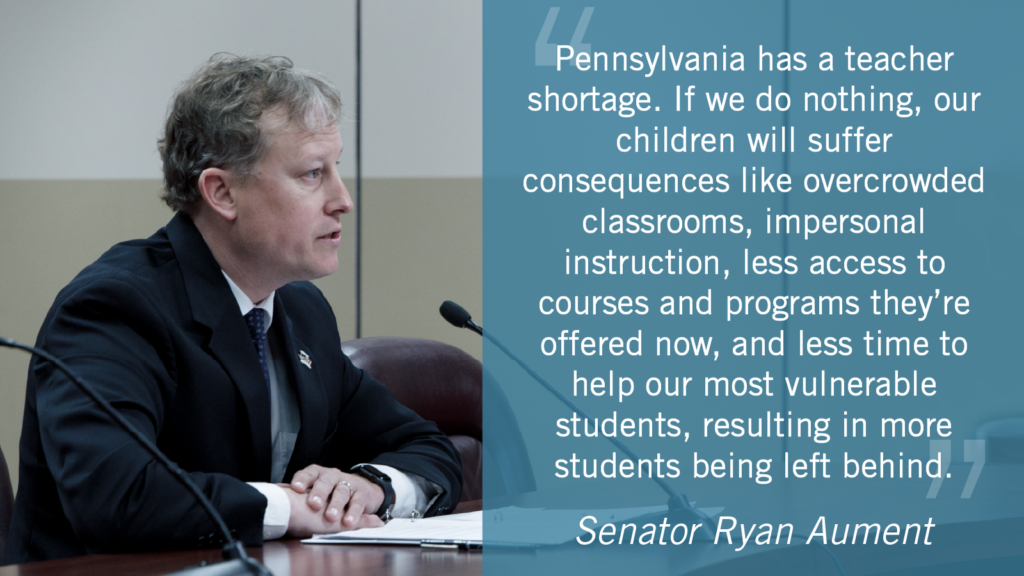 Pennsylvania has a teacher shortage. If we do nothing, our children will suffer consequences like overcrowded classrooms, impersonal instruction, less access to courses and programs they're offered now, and less time to help our most vulnerable students. I have a bill that will help get more teachers into Pennsylvania classrooms. Unfortunately, there has been some misunderstanding about my bill.
One myth is that Senate Bill 99 weakens the standards to become a teacher. This is NOT true.
The bill does nothing to weaken the rigorous requirements to become a teacher. Instead, it temporarily suspends an impractical standardized text that studies have shown, like many other standardized tests, is not an indicator of an effective teacher.
In fact, Senate Bill 99 would bring Pennsylvania in line with the majority of states that have eliminated this barrier to education prep programs by waiving this test for three years so a study can be done to determine if the test is necessary. Though the basic skills test is waived, students will still be required to pass all the teacher prep program courses, graduate, and pass the content exams in their area of study to become a teacher.
I will address another myth about the bill in future editions of my Enews. However, if you would like to have more information now, please read more here.
Monday is the Deadline to Register to Vote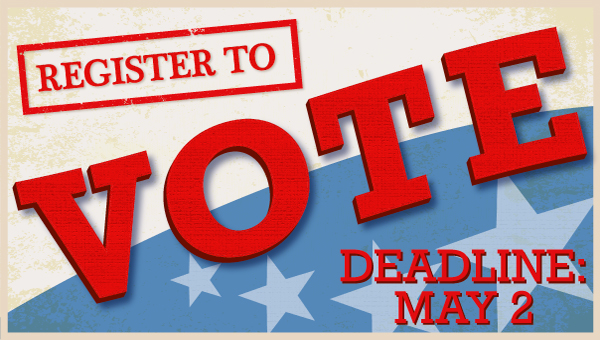 The deadline to register to vote in the primary election is May 2. You can register to vote and check your registration status online or download and print a registration form and mail it to your county election board.
Applicants using the online voter registration system must complete and submit their application by 11:59 p.m. May 2 to vote in the primary. Paper voter registration forms must be received in county voter registration offices by close of business on May 2.
People wishing to register to vote in the May 17 primary must be:
A U.S. citizen for at least one month before the primary
A resident of Pennsylvania and of the election district in which the person plans to register and vote for at least 30 days before the primary
At least 18 years of age on or before the date of the primary
The deadline to apply for mail-in and absentee ballots is May 10.
Honoring the Dedication of Two Local Police Officers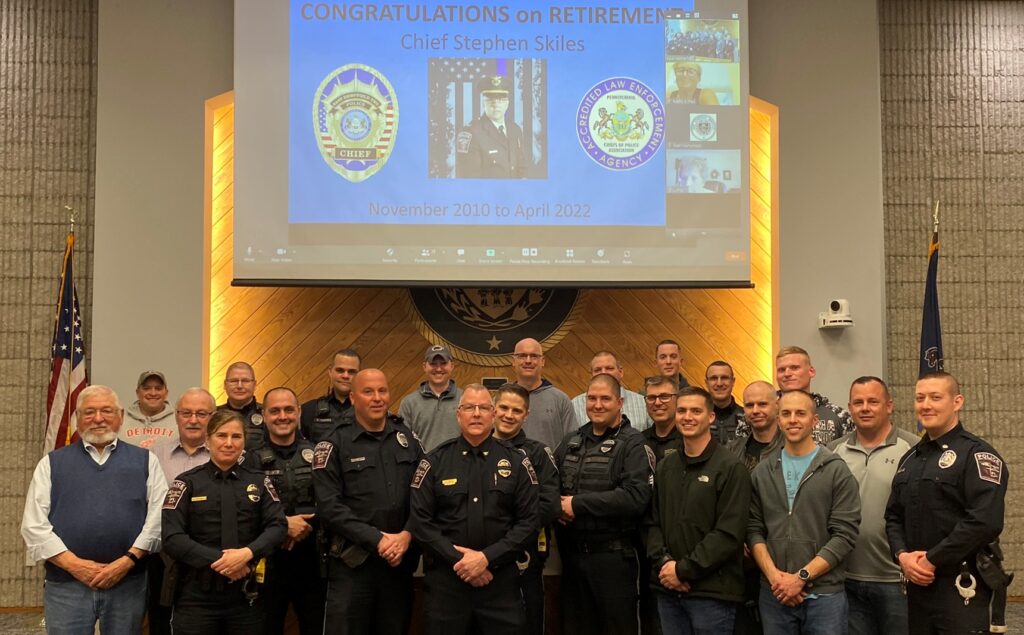 A member of my staff recently attended the East Hempfield Township Supervisors meeting on my behalf to honor Chief Stephen Skiles and Sgt. Jeffrey Hessinger on their retirements from the East Hempfield Township Police Department.
Chief Skiles gave 36 years of dedicated service to the police department. During his career, he was recognized for his exemplary service with the Richard Slaugh Patrolman of the Year Award. He is also a member of the International Association of Chiefs of Police, the Pennsylvania and Lancaster County Chiefs of Police Associations, the Federal Bureau of Investigation National Academy Associates, and the Fraternal Order of Police.
Sgt. Hessinger gave 24 years of service to the police department. During his career, he served as Officer in Charge and taught the Drug Abuse Resistance Education (DARE) Program to students in the Hempfield School District.
Both gentlemen worked to faithfully preserve and protect the health, safety, and welfare of their fellow citizens. In the finest spirit of public service, they demonstrated exemplary knowledge, ability, and integrity in carrying out many responsibilities and earned deep respect and gratitude for their tireless devotion to duty.
Hosting Students for Senator for a Day at State Capitol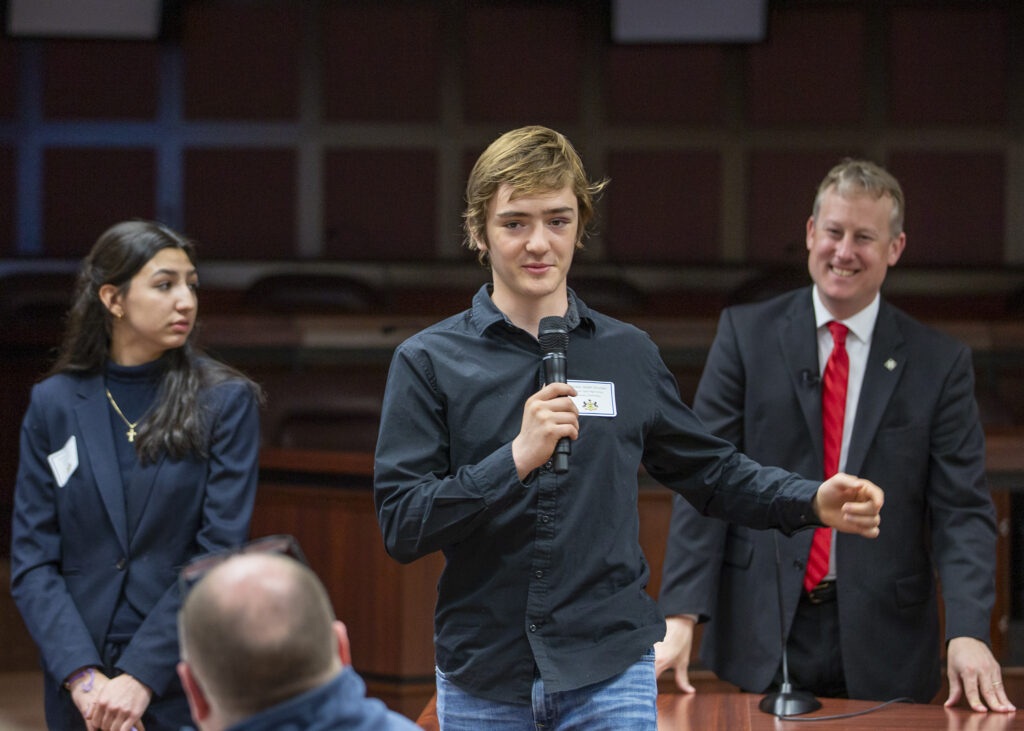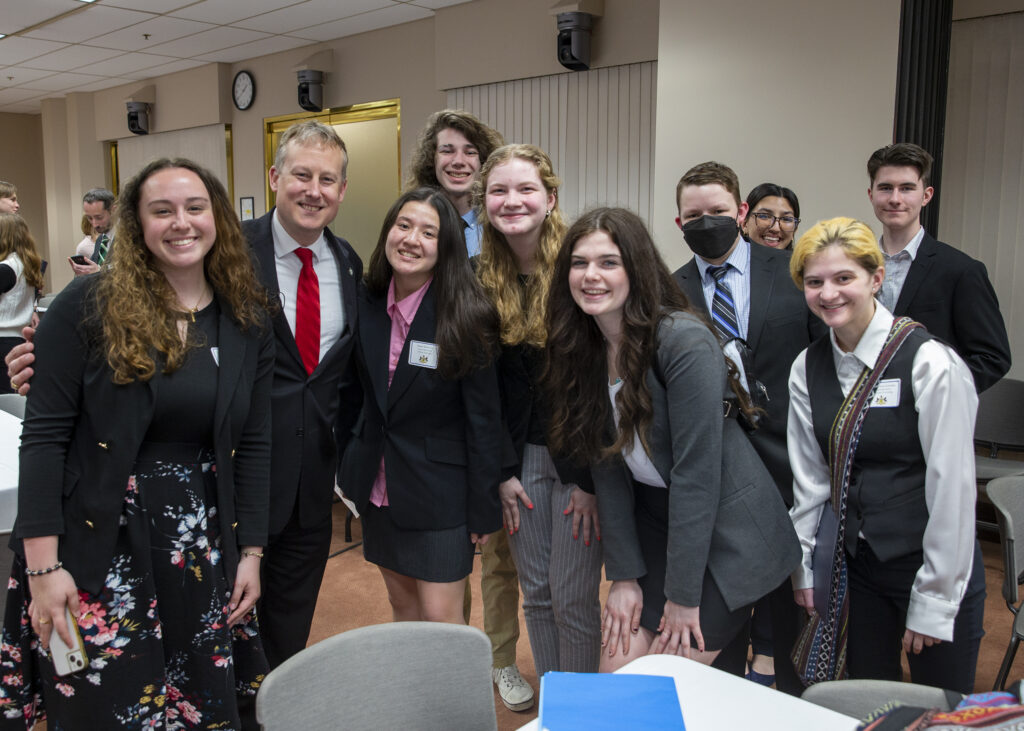 I host an annual Senator for a Day Event at our State Capitol for high school students from all across northern Lancaster County each spring. This was the first year we were able to host the event since April 2019 due to the pandemic. It is always one of the highlights of my year!
Throughout the day, students learn about the legislative process, are assigned to committees, research legislation, offer amendments, debate, and ultimately vote on legislation.
These young men and women are an inspiration!
Recognizing the Work Being Done in Our Community to Help Others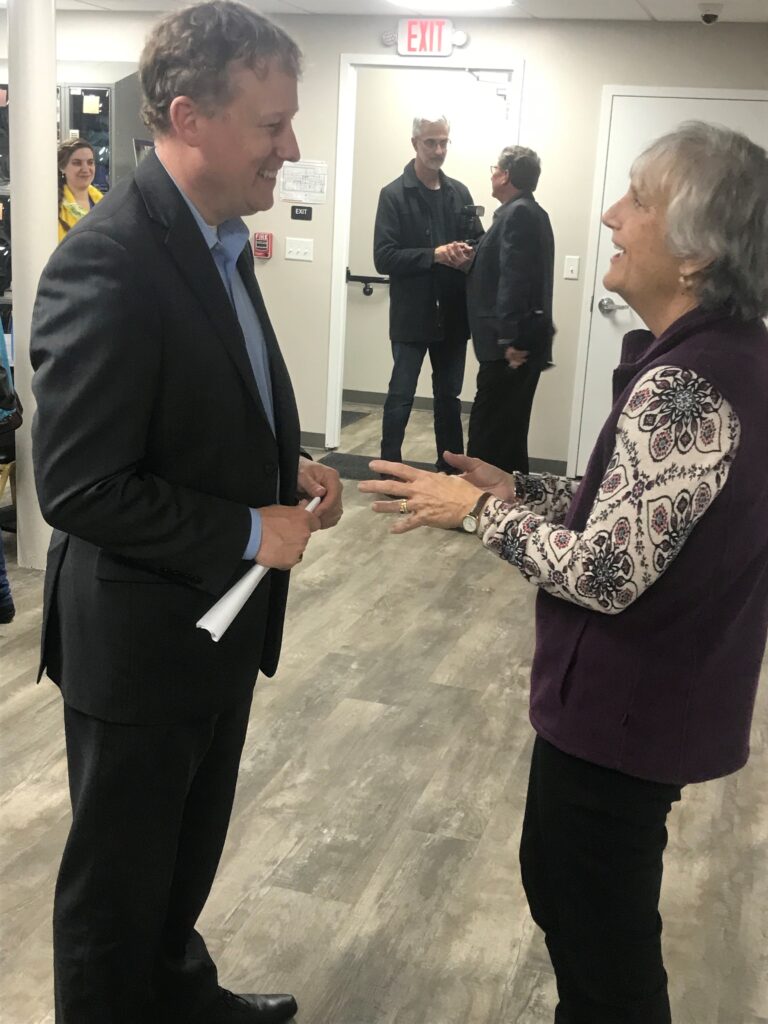 I recently attended the ribbon-cutting ceremony for the Community Place on Washington in Elizabethtown, which offers people who are struggling the extra support they need to get on a new path toward success. It has an emergency shelter, community cupboard, clothing barn, and programs to provide people a hand up.
Help is Available to Start a Small Business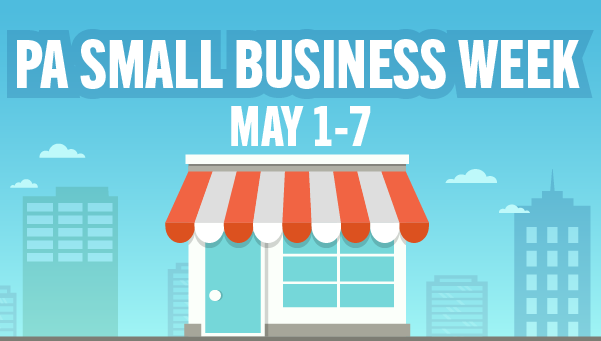 Next week is Small Business Week in Pennsylvania and across the U.S. It's a good time to note the entrepreneurial opportunities and local economic benefits that small businesses provide.
Pennsylvania is home to 1.1 million small businesses that employ 2.5 million workers.
The Pennsylvania Business One-Stop Shop has resources for planning, registering, operating and growing a business. It includes CommonGoods, a new website helping consumers find and support local PA businesses while shopping online, and an eCommerce section to help small businesses establish and grow their online presence and sales.
Shoppers can support local employers and the local economy by patronizing small businesses. For every $100 spent at a small business, $48 goes back into the local economy in which the business is located. If that same $100 is spent at a big box store or national retailer, only $14 makes it back to the local economy.
Tips on Door-to-Door and In-Person Energy Sales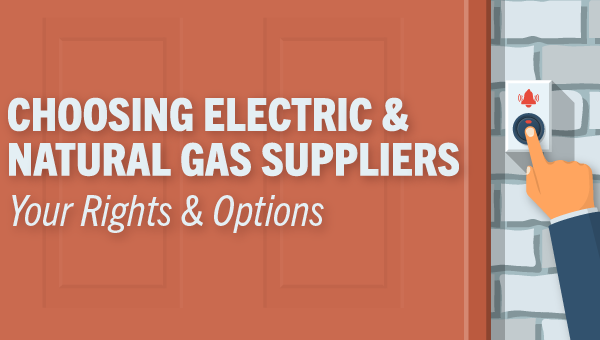 The Pennsylvania Public Utility Commission is providing consumer tips on door-to-door sales and marketing activities by agents of competitive electric and natural gas suppliers, reminding consumers of their rights as well as their options when it comes to shopping for and selecting a competitive supplier for natural gas or electric service.
With the change of seasons and more daylight, there's an uptick in door-to-door sales and marketing activity by competitive suppliers. In Pennsylvania, from April 1 through Sept. 30, hours for door-to-door sales and marketing expand one hour, from 9 a.m. to 8 p.m. When a local ordinance has stricter limitations, a supplier must comply with the local ordinance.
You are not required to choose a competitive supplier for electricity or natural gas supply. Agents who conduct door-to-door activities, or appear at public events, are required to wear an identification badge. They must immediately leave a residence when requested and must honor a customer's request to be exempted from future door-to-door sales and marketing activities. You can find tips on avoiding deceptive or high-pressure sales here.