Thank you for subscribing to my E-newsletter. I am honored to serve the 36th Senatorial District and look forward to working with you toward building a stronger Pennsylvania. This E-newsletter serves to keep you updated on what is happening throughout  Lancaster County and what I am doing as your State Senator in Harrisburg – I hope that you find it helpful! Should you have any questions, comments, or concerns, please DO NOT reply to this email; instead, please feel free to contact me here.

In this Update:
Defunding the Police Won't Protect Our Communities
Lancaster County Parents Give Feedback on Sexually Explicit Content in Schools
PUC Alerts Consumers of June 1 Price Increases for Electric Generation
Where to Vote on May 17
Recognizing Achievement of Local Learning Center for Children
Congrats to Intermediate Unit Executive Director on His Retirement
Lititz Names Most Charming Small Town in PA
Meeting with Community Members in Manheim
Gypsy/Spongy Moth Spraying on State Game Lands
Avoiding Lyme Disease in a State Where It's Prevalent
---
Defunding the Police Won't Protect Our Communities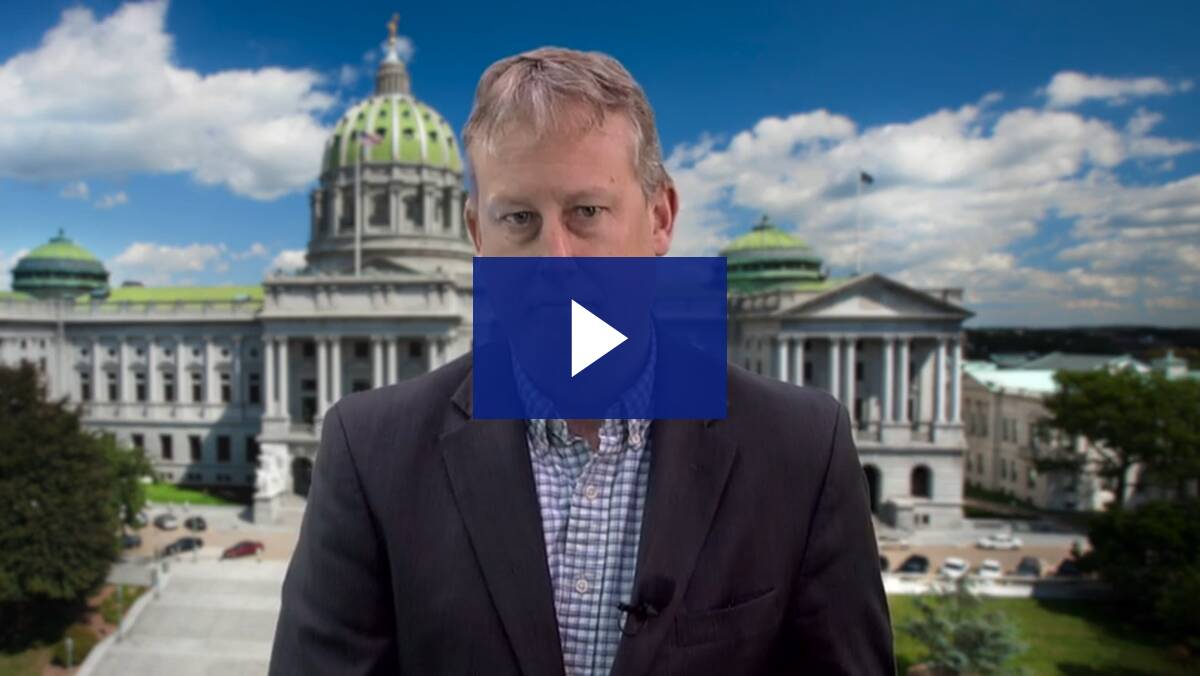 Driven by spikes in aggravated assaults and homicides, Pennsylvania has the highest violent crime rate of any state in the Northeast, which climbed 27.1% from 2019 to 2020, according to FBI data. No other state reported a greater year-over-year increase in violence for that same period.
Local police chiefs, prosecutors, human trafficking victim advocates, and key community groups confirmed at a Senate Majority Policy Committee hearing in East Hempfield Township last week that this alarming statewide trend is happening right here in Lancaster County, too.
Gathering for the second in a series of statewide hearings on crime and public safety, testifiers from local police departments, the Lancaster District Attorney's office, SecondChance PA, NorthStar Initiative (NSI), and more delivered testimony to the committee about the disturbing increase in criminal activity they're seeing in their communities.
Increased juvenile crime rates, unrelenting opioid and mental health related crimes, and a disturbing concentration of incidents of human trafficking are happening in the midst of an extreme hiring crisis that's leaving police departments understaffed and without the resources they need to keep our communities safe.
Read more here. Give me your feedback on this topic by participating in my monthly survey here.
Lancaster County Parents Give Feedback on Sexually Explicit Content in Schools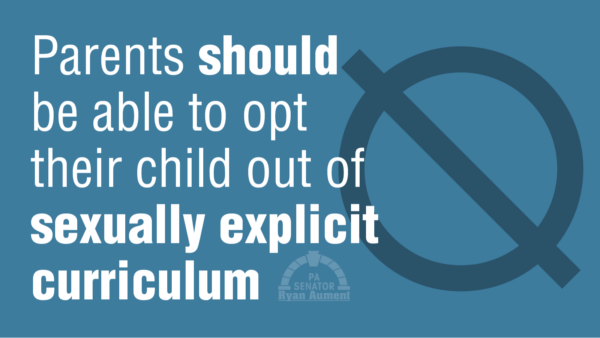 Based on feedback shared in my survey about sexually explicit content in school classrooms and libraries, parents made it clear that they expect to be involved in their own child's education to ensure materials being used are appropriate. Here are some of the comments shared by our neighbors:
"Board and admin members have been really uncomfortable with or even shut down parents from reading excerpts from these books at board meetings. If it's not appropriate for a board meeting, it shouldn't be in the classroom. There is enough exposure to adult content outside of the classroom, we don't need our public education system doing it for us…if language and content isn't appropriate at the workplace, it shouldn't be in schools." – Justin from Lititz
"I'm a parent. I want control over what my kids are taught and exposed to. Period." – Joe from Reinholds
"It is in the parent's best interest to decide what is best for their child, not the school." – Deb from Mount Joy
"Parents should have the final decision whether they want their children exposed to controversial subjects." – Rob from Mount Joy
While we work on a stronger solution, we should immediately require schools to identify sexually explicit content in school curriculum and libraries, notify parents, and allow parents to opt their kids out of that coursework/prevent their child from viewing that book from the library. Click here to learn more.
PUC Alerts Consumers of June 1 Price Increases for Electric Generation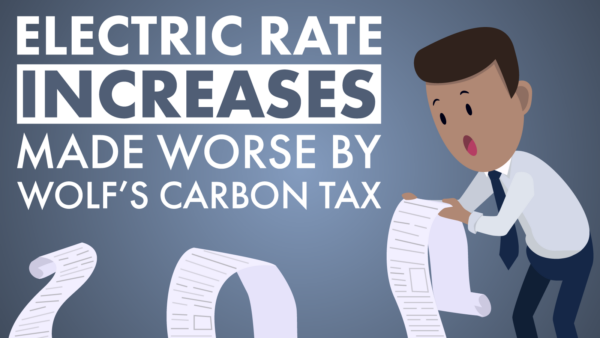 The Pennsylvania Public Utility Commission (PUC) is alerting consumers that most utilities will be adjusting their prices for electric generation on June 1. Many non-shopping (default service) customers will see sharp increases in energy costs, ranging between 6% and 45%, depending on their electric utility.
This increase is even before Gov. Tom Wolf's carbon tax kicks in, which could nearly quadruple new electricity costs for consumers. The carbon tax is part of Pennsylvania's entry into the Regional Greenhouse Gas Initiative, which was enacted by Gov. Wolf without legislative approval.
According to the PUC, one option consumers may want to explore immediately is their utility's voluntary Standard Offer Program – which is another alternative for default service customers not participating in the competitive electricity market. Consumers and small businesses can also use the PUC's PAPowerSwitch energy shopping website to explore and compare other offers from competitive energy suppliers which may provide savings compared to their utility's default service rate.
Where to Vote on May 17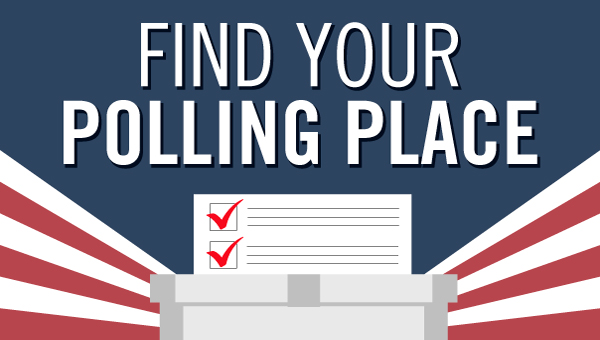 The May 17 primary election is approaching, and if you're not sure where to vote, the polling place search tool can help.
Enter your address information in the drop-down menus and the tool will locate your polling place. It can also provide directions from your residence to the site.
Polls will be open from 7 a.m. to 8 p.m. on Election Day. Mail ballots must be received by your county board of elections by 8 p.m. on Election Day.
Recognizing Achievement of Local Learning Center for Children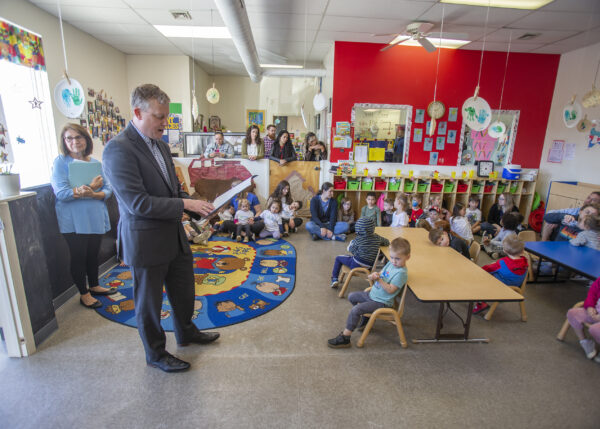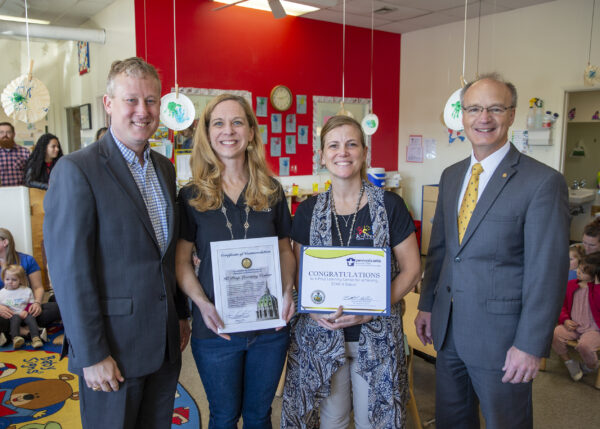 As a state senator, I appreciated the opportunity to recognize the staff of K-Prep Learning Center for their hard work to prepare Pennsylvania's children to be successful right from the start when they begin school. As a result of their dedication, K-Prep earned the title of a three-star facility in the Keystone Stars Program.
That designation demands a high quality of education and care provided to local children. As education is the key to improving the lives of our children, giving them a solid base in the fundamental academic disciplines positions them for advanced learning as their education progresses.
Congrats to Intermediate Unit Executive Director on His Retirement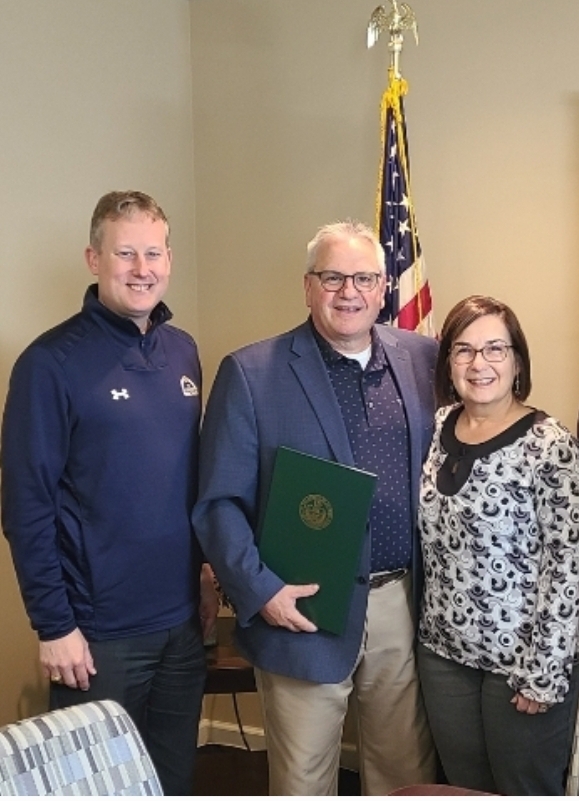 Congratulations to Brian Barnhart, Ed.D. on his retirement as executive director of Lancaster-Lebanon Intermediate Unit 13 after a career in education spanning more than 35 years of distinguished service.
After beginning his career as a teacher, Dr. Barnhart joined the staff of Lancaster-Lebanon Intermediate Unit 13 as director of instructional programs in 2006. He was named assistant executive director in 2008 and executive director in 2013.
Under his leadership, the intermediate unit expanded its online offerings through its Virtual Solutions courses, secured the former Burgard Elementary School in the Manheim Central School District to serve students, established an onsite medical center for employees, and increased revenue while reducing costs for school districts.
Dr. Barnhart has worked to adhere to the highest standards of service and has earned the respect and admiration of many of his colleagues. I wish him much enjoyment during his well-deserved retirement.
Lititz Named Most Charming Small Town in PA
Congratulations to our very own Lititz for being named the most charming small town in Pennsylvania! If you haven't had a chance to experience the quaint downtown, browse the selection of local shops, or dine at one of the many excellent restaurants, then I'd encourage you to plan a visit to enjoy the local charm Lititz has to offer.
Read more here.
Meeting with Community Members in Manheim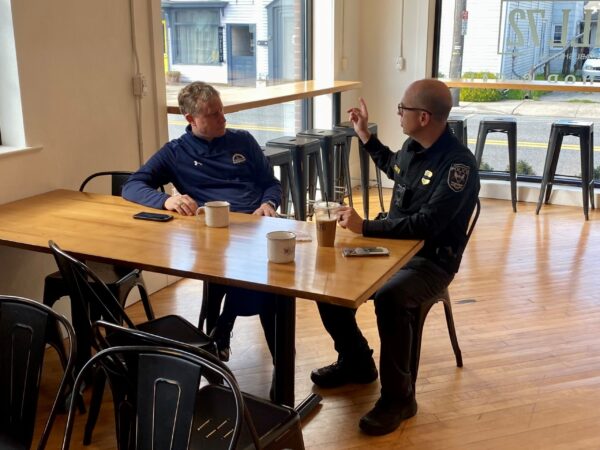 At Mill 72 Bake Shop and Café in Manheim, I met with Manheim Borough Police Department Chief Joe Stauffer. It was great catching up with the new Manheim Central School District Superintendent Dr. Ryan Axe and Pleasant View Communities President and Chief Executive Officer Jonathan Hollinger who also stopped by that morning.
Gypsy/Spongy Moth Spraying on State Game Lands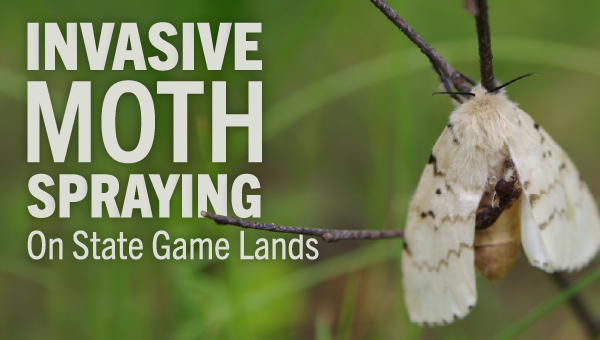 The Pennsylvania Game Commission announced plans to spray more than 62,000 acres of state game lands this spring to protect against spongy moths, previously known by the common name gypsy moth.
Spraying will occur on 27 different state game lands – 62,934 acres in all – and will begin as soon as leaf-out occurs and spongy moth egg masses hatch, likely in late April and May.
The insecticide to be used is Mimic 2LV, the active ingredient of which is tebufenozide. This agent generally is considered safe to humans. As with any chemical, it may cause eye or skin irritation if exposed, and it is recommended to wash any affected area if irritation occurs.
More information on spongy moths and the Game Commission's spraying program, including a map updating the status of this year's spraying, is available on the commission's interactive web page.
Avoiding Lyme Disease in a State Where It's Prevalent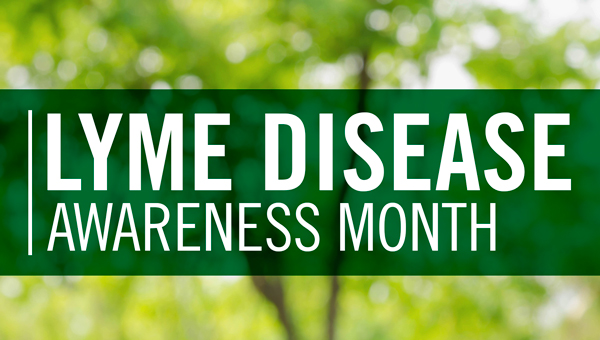 Lyme disease is a bacterial disease transmitted by the bite of a blacklegged tick or deer tick. It can cause flu-like symptoms and a rash in the early stages, but can progress to arthritic, neurologic and cardiac symptoms if it is not treated.
Pennsylvania led the nation with 6,763 confirmed cases of Lyme disease in 2019, the most recent year reported by the Centers for Disease Control and Prevention.
Find out how you can prevent getting Lyme disease, how to spot symptoms and more here.