Helping health care employees, institutions, & first responders while they protect our communities
(HARRISBURG) – The state Senate today approved critical funding for hospitals and frontline health care workers who continue to keep Pennsylvanians safe during the COVID-19 pandemic, according to State Senator Ryan Aument (R-36).
House Bill 253 would allocate a total of $225 million to hospitals and their employees, including $100 million for acute care general hospitals, $110 million for critical access hospitals, facilities with a high volume of Medicaid patients, and behavioral/psychiatric providers, and $15 million for the PA Student Loan Relief for Nurses Program.
According to Aument, all three of Lancaster County's major health systems would receive funding under the bill:
Lancaster General Hospital would receive $3,794,553;
UPMC Pinnacle Lititz would receive $421,356; and
Wellspan Ephrata Community Hospital would receive $401,427.
The amounts for each hospital are determined based on the number of licensed beds in each facility.
"Lancaster County healthcare workers and first responders have sacrificed so much for this community over the past few years of this pandemic, and we are incredibly grateful for their commitment and bravery," said Aument. "It was important to me that this bill not only included funding for our hospitals as they struggle to keep up with increased demand due to rising COVID-19 case counts, but also that it provided help directly to the people who have been at the epicenter of this pandemic since day one – our frontline workers."
The legislation requires the funding to be directed to retention and recruitment programs for staff. Hospital executives and administration, contracted staff and physicians would not be eligible for payments.
The bill was sent to the House of Representatives for consideration.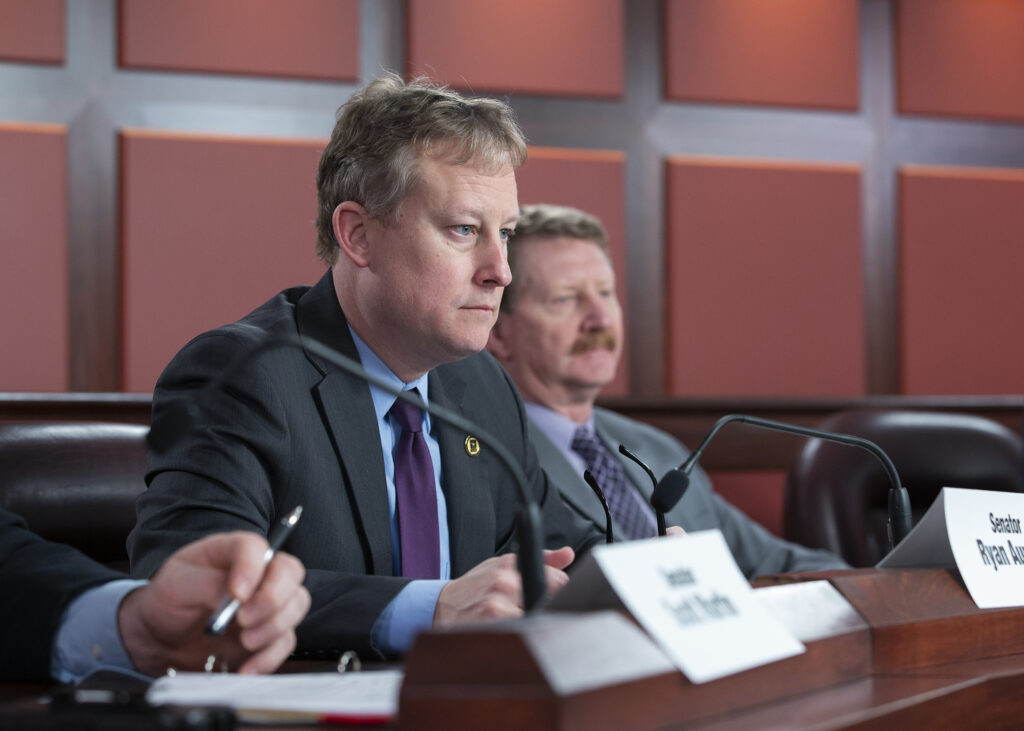 Senator Ryan Aument (R-36) at a committee meeting in January 2022.
CONTACT: Stephanie Applegate (717) 787-4420