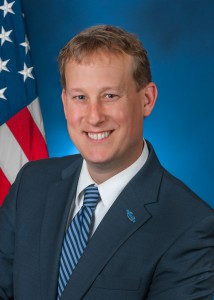 After two productive terms in the state House of Representatives, Senator Ryan P. Aument was selected by voters in November 2014 to represent northern Lancaster County residents in the Pennsylvania Senate.
As a state Representative, Ryan played a leadership role in developing a comprehensive statewide educator evaluation system. Working closely with teachers, administrators, school districts, and other education experts, Ryan helped to establish a legislative framework for a system that offers educators accurate and constructive feedback on their job performance.
Throughout his legislative career, Ryan has been a strong advocate for government transparency, accountability and reform. He currently serves as Chairman of the Senate Communications and Technology Committee, which is responsible for reviewing legislation and policies intended to help state government keep pace with the rapid pace of technological innovation, including measures to utilize new technologies to reduce government operational costs. Ryan also supports a transformation of legislative benefits to reflect those available in the private sector and leads by example by contributing to his health insurance and refusing a taxpayer-funded car.
Before his election to the state House, Ryan served as the Lancaster County Clerk of Courts, where he was responsible for maintaining criminal court records. He gained insight into state government while serving as the chief of staff for Rep. Bryan Cutler.
He also gained experience working with a legislative body as a member of the Quarryville Borough Council.
Ryan served as a captain in the United States Army during Operation Iraqi Freedom, briefly commanding an infantry company of 150 soldiers after his company commander was wounded in action. He also served on battalion staff as a civil affairs officer. During his military career, Ryan earned several awards, including the Bronze Star Medal, Army Commendation Medal, Army Achievement Medal and Army Parachutist Badge. After returning from Iraq, he applied the skills he learned in leading a unit as a shift manager and production supervisor for ICI Paints. He is a graduate of The Citadel military college in South Carolina.
In addition to serving as Chairman of the Senate Communications and Technology Committee, Ryan also serves as Vice Chair of the Senate Education Committee, and as a member of the Senate Agriculture and Rural Affairs Committee; Finance Committee; Health and Human Services Committee; Majority Policy Committee; and Veterans Affairs and Emergency Preparedness Committee.
Ryan resides in Landisville with his wife, Kate, and their children, John David and June. He is a member of the Mountville VFW Post No. 8757, the Lancaster County Children and Youth Agency Advisory Board, the Lancaster County Career & Technology Center Foundation, and Grace Church at Willow Valley, where he serves as an adult ministry team leader.