HARRISBURG – Chaired by State Senator John Yudichak (I-14), the Senate Community, Economic & Recreational Development Committee received testimony today from economic experts and entrepreneurs on a proposed Small Business Assistance Package.
Introduced by Senator Ryan Aument (R-36), the bills would establish a $500 million Business Loan Bond Fund, as a Small Business Assistance Grant Program, and an associated tax credit.
Speakers included representatives from the PA Licensed Beverage and Tavern Association, the PA Restaurant and Lodging Association, and the National Federation of Independent Businesses, as well as statewide business panelists.
"As each new COVID-19 variant hits Pennsylvania, the small businesses that are the heart of our communities must brace for more and more economic turbulence," said Senator Yudichak. "A robust economic recovery lifts all ships — our businesses, our schools, our health care system, and every citizen in Pennsylvania who is fighting through inflation, high energy bills, and rising retail prices."
The legislation under review by the committee, Senate Bill 983 and Senate Bill 984, represent a component of a package of bills designed to enhance economic recovery in Pennsylvania. Small businesses throughout the Commonwealth have been struggling to remain relevant, with pandemic restrictions, the workforce shortage and other factors playing a role.
"The COVID-19 pandemic has hit our restaurants, small businesses, and bars especially hard," said Aument. "Between the perfect storm of supply chain disruptions, mandated business closures, increased costs for PPE and cleaning supplies, strict capacity limits, and reduced revenue, many were forced to permanently close their doors, while others are still struggling to get by."
"If we want to emerge from this crisis stronger than ever before, we need to make a concerted effort to create a favorable environment for business and job growth," added Aument. "It is my hope that these two bills can help our struggling restaurants, bars, and small businesses get back on their feet."
Representing the Licensed Beverage and Tavern Association, Board President Thomas Tyler told committee members that only one out of every three members received grants from previous government programs. Tyler owns McStew's Irish Sports Pub in Levittown.
"There's no question that our members need support from the state to recover from the losses they've suffered, while complying with state edicts over the last two years," said Tyler.
"Basing the grants on lost profits and loss of employees just makes sense," continued Tyler. "Hopefully, the system for approvals will be improved from our experiences with the state's CHIRP program or Washington's Restaurant Relief Fund, which sounded good, but left a sour taste in the mouths of many of my members, who applied but received nothing."
Senator Yudichak noted that the bills aim to help businesses that were forced to cease operations due to Governor Wolf's closure order issued in March of 2020. Only businesses that the administration deemed to be "life-sustaining" were permitted to remain open.
"It is debatable whether these draconian emergency restrictions had a positive impact on public health – but what is crystal clear is the economic hardship endured by many small businesses who have since closed their doors or have struggled to find workers to build back their businesses," said Yudichak. "Pennsylvania had the second highest percentage of businesses that were forced to close during the pandemic."
Senate Bill 983 would establish a Business Loan Bond Fund and facilitate loans to small businesses as they rebound from government restrictions and capacity limitations. The temporary loan program would be funded through a long-term bond, of which, rates are at record lows.
As part of Senate Bill 984, businesses that have done well during the pandemic could contribute a donation toward a new Small Business Grant Assistance Program that would go directly to funding small businesses. In return, the donating businesses would receive a tax credit for their efforts in assisting restaurants, bars and other entrepreneurs that are hurting.
Yudichak pointed out that Wednesday's hearing reflected the committee's ongoing commitment to economic recovery and breathing new life into Pennsylvania businesses.
Over the past several months, this committee unanimously passed numerous bills to provide an economic jolt such as legislation by Senator Devlin Robinson – Senate Bill 797 – that would update the statewide Neighborhood Improvement District Act to include Allegheny County, and give the tourism industry more resources to attract visitors to the Pittsburgh region.
Additionally, the committee recently voted in favor of an economic recovery grant program, Senate Bill 977, introduced by Senator Lisa Boscola.
WATCH: The committee hears testimony on Small Business Assistance.
WATCH: Senator Aument's Opening Remarks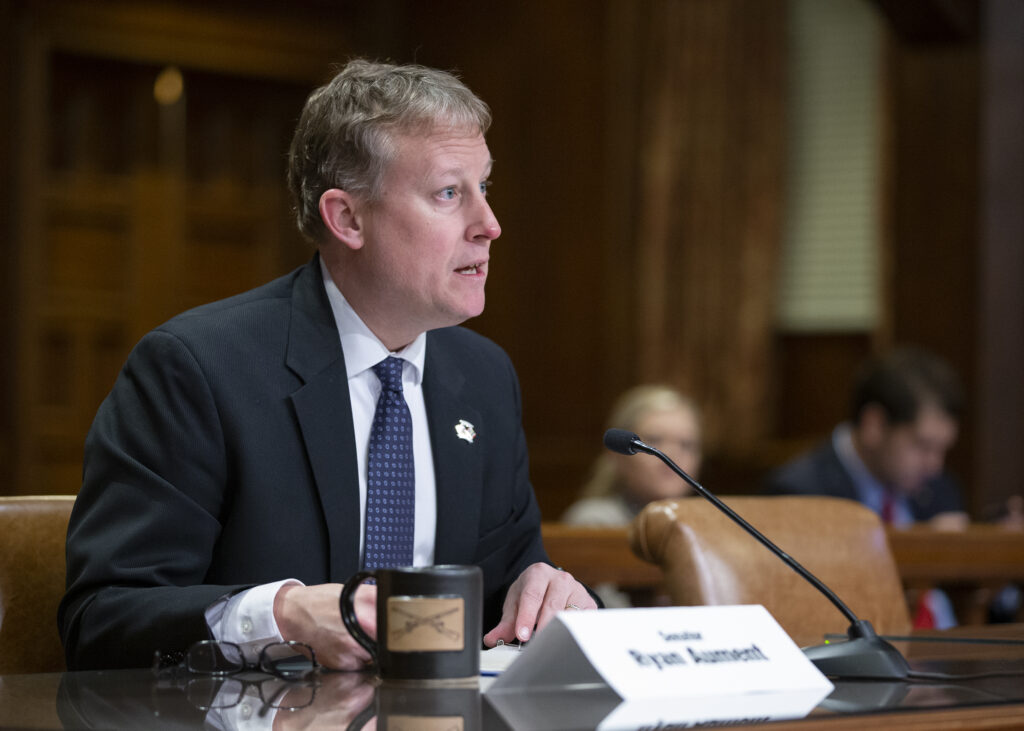 Senator Aument explains his bills to help restaurants, bars, and small businesses to the Senate Community, Economic & Recreational Development Committee.
CONTACT:
Scot Pitzer
(Senator Yudichak)
Stephanie Applegate
(717) 787-4420
(Senator Aument)