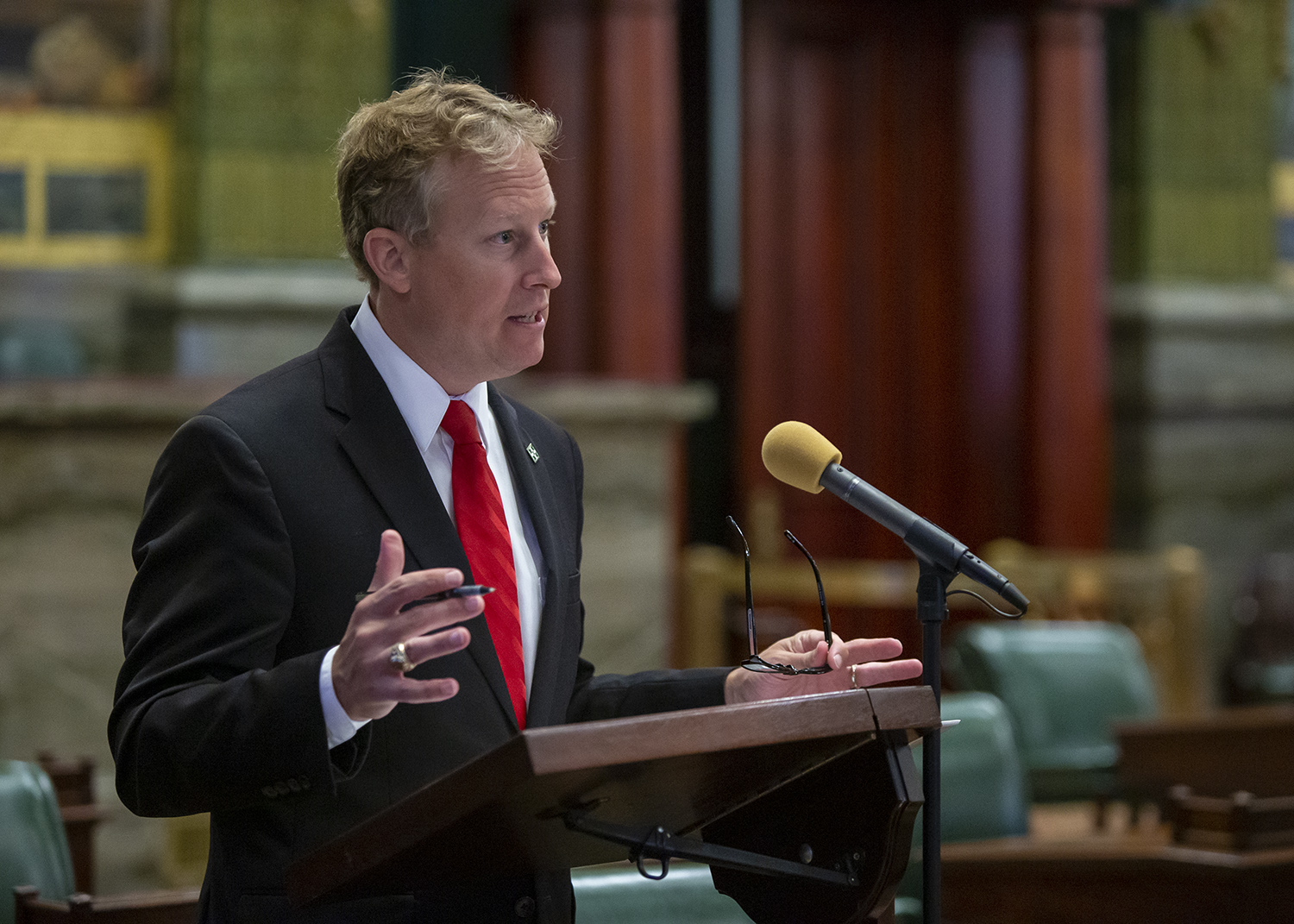 Bill to increase state contract transparency unanimously passes Senate committee
(HARRISBURG) – Sen. Ryan Aument's (R-36) bill allowing for a full-scale audit of subcontracts with pharmacy benefit managers (PBMs) in Medicaid unanimously passed the Senate Health and Human Services Committee today.
Almost 90% of Pennsylvania Medicaid patients are served by managed-care companies that contract with the state. In turn, those companies contract with PBMs for their pharmacy programs to decide which drugs will be covered and how much to reimburse the pharmacies that fill the prescriptions.
"Because contracts between managed-care companies and PBMs are not signed directly with the state and are instead subcontracts, there is no provision requiring they be made available for anyone to review – including the Department of the Auditor General. Therefore, it is impossible to know how the money is being spent," Aument said. "Taxpayers deserve to know where their money goes."
According to the Department of Human Services, Pennsylvania taxpayers paid nearly $3 billion to PBMs for Medicaid enrollees in 2017. In recent years, audits in other states have found PBMs were grossly overcharging their states' Medicaid programs. As a result, one PBM, Centene, has already settled with nearly a dozen states for $475 million and more states have vowed to conduct their own investigations.
"The skyrocketing cost of prescriptions and life-saving medications has only been exacerbated by the historic inflation brought on by the reckless fiscal policies handed down from the federal government. By shining a light on the reimbursement process used in our Medicaid programs, we can better scrutinize how these taxpayer dollars are spent and work to reduce the overall cost of prescriptions for Pennsylvania residents," added Aument.
Senate Bill 917 will now advance to the full Senate for consideration.
CONTACT: Stephanie Applegate