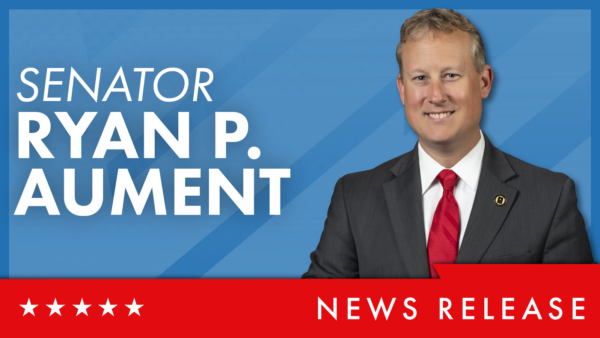 HARRISBURG – Upon hearing the tragic news of the sudden passing of Lancaster County Court of Common Pleas Judge Shawn Long, Sen. Ryan Aument (R-36) released the following statement:
"I am deeply saddened by the news of the passing of my friend, Judge Long – this is not just a tremendous loss to the Lancaster County community, but a personal one as well.
"Judge Long's depth of experience and work ethic were unmatched; but his integrity, temperament, decency, and sound judgement were among the qualifications that truly made him stand out as a nominee for the Court of Common Pleas, Lancaster County.
"Above all, Shawn had a selfless will to serve our community, making him one of the most upstanding public servants I've had the honor to work alongside. I will always rank the privilege of advocating for and standing by his nomination to the Court of Common Pleas as one of the highlights of my time in the Pennsylvania Senate.
"My heart goes out to Judge Long's family – wife, Jessica, son Ryan, daughters Claire, and Grace and stepson Kelly. My thoughts are with you all during this difficult time, and I pray that God comforts you and grants you peace in the days and weeks to come."
CONTACT: Stephanie Applegate