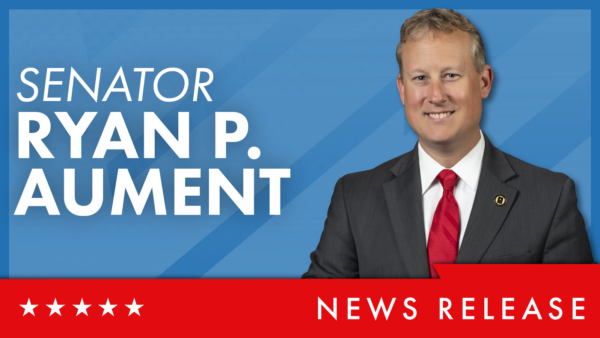 Sen. Aument applauds SCOTUS rejection of Biden's student loan forgiveness proposal, offers plan to address student loan debt crisis & protect taxpayers
HARRISBURG – In response to the news that the United States Supreme Court struck down President Biden's student loan forgiveness proposal, Sen. Ryan Aument (R-36) issued the following statement:
"While this ruling is a win for taxpayers, there are still millions of Americans with trillions of dollars in outstanding student loans who now need to find a way to pay back that debt.
"Certainly, there are some borrowers who have not budgeted well and will struggle to repay their loans because they were irresponsible with their money. But the reality is that most of these borrowers are trapped in a system that was designed for them to fail. They've been diligently making monthly payments for years without even putting a dent in their overall debt due to excessively high interest rates.
"And while I agree with taxpayers who are celebrating the court's decision to block total loan forgiveness, I also recognize that we have a serious problem that we cannot ignore.
"We must do something about the student loan debt crisis. We must fix the flaws in a system that's no longer serving students – but preying on them instead. And we must do so without forcing taxpayers to repay a debt that isn't theirs.
"I oppose blanket student loan forgiveness like what President Biden proposed. But I also refuse to pretend like this crisis isn't unfairly bankrupting generations of Americans. There is a reasonable middle ground.
"We can and should take steps to help students in a way that emphasizes personal responsibility, accountability, and protects taxpayers. We should also reconsider how we fund institutions of higher education, and work with stakeholders to establish a performance-based funding model for these institutions.
"Finally, I've proposed legislation that will allow borrowers to repay their debt under more manageable terms – without asking taxpayers to pick up the tab."
Learn more at https://www.senatoraument.com/student-loan-debt/.
VIDEO: Aument: 'We Must Do Something About Student Loan Debt'
CONTACT: Stephanie Applegate